Peep the Two-Wheeled Future With the 10 Craziest Concept Bikes of 2017
Each one is more insane looking than the last.
Ziggy Moto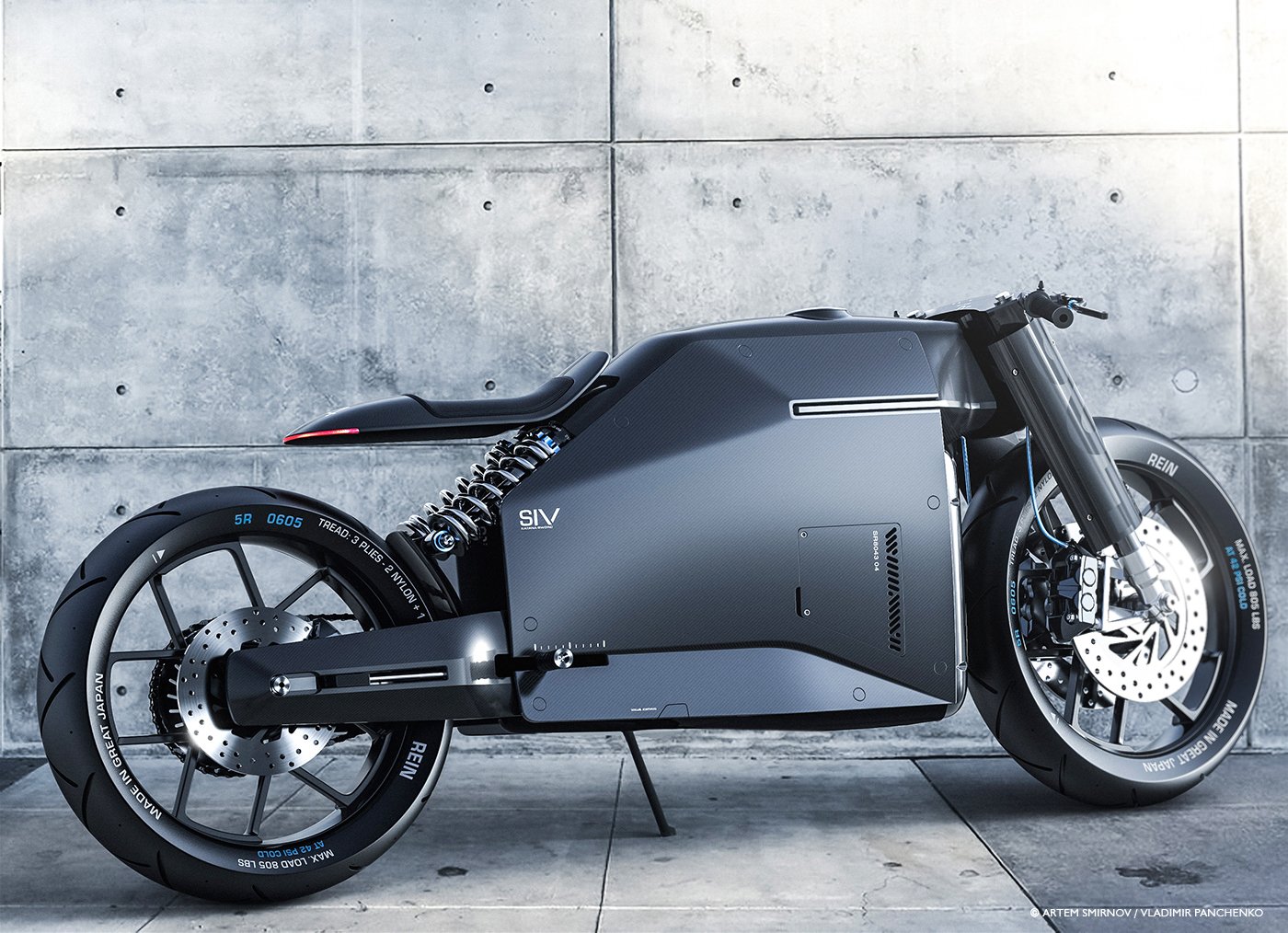 Motorcycles are some of our favorite machines, and the very best ones are not only thrilling to ride, but also thrilling to behold. Exciting design begins as a sketch or a computer rendering, so we've come to appreciate even bikes we can't ride for their amazing style and the possibility they create of one day riding incredible looking machines like our ten favorites of 2017.
1. Ziggy Moto Harley-Davidson Sportster concept
Britain's Ziggy Moto chose to zig where others zag, sketching a customized Harley-Davidson Sportster to create this amazing Tron-style light cycle. All we want to know is where to sign up to get one of these striking machines, which appear to be entirely within the realm of possibility for a skilled fabricator.
Ziggy also draws Triumphs, and bobber/flat track-inspired concept conveys the perfect amount of minimalism with practical reality to be a machine that should be as exciting to ride as it is to gaze upon. This is an especially  notable achievement because the concept employs Triumph's latest water-cooled engine rather than the classic air-cooled design, which adds the challenge of including a radiator without spoiling the bike's looks. Mission accomplished.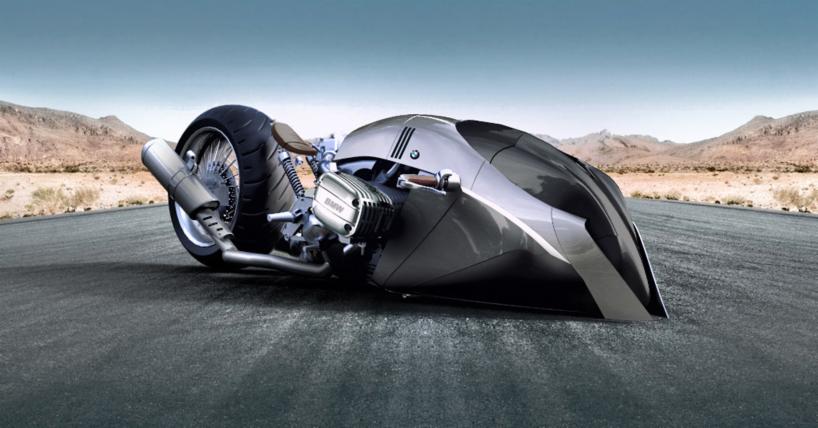 Turkish designer Mehmet Doruk Erdem conceived a new way to push the classic BMW boxer twin engine design into the future with this retro-futuristic creation he calls the Khan Custom BMW R1100R. The fighter plane streamlining contrast with the jutting cylinders to create a fascinating combination of elements in this concept.
BMW's air-cooled boxer twins normally get all the custom design love, but deisgner Erdem decided to take a different approach, using BMW's overlooked water-cooled three-cylinder 750 K75 engine to create this enclosed-fairing torpedo. "Great white sharks have always been an inspiration to me," Erdem said. "If you look at the body of a shark, you can see that it's clean and perfect," he said. "So Alpha's front end is clean and smooth, while the back is the powerful and ugly side—symbolizing the tail of the great white."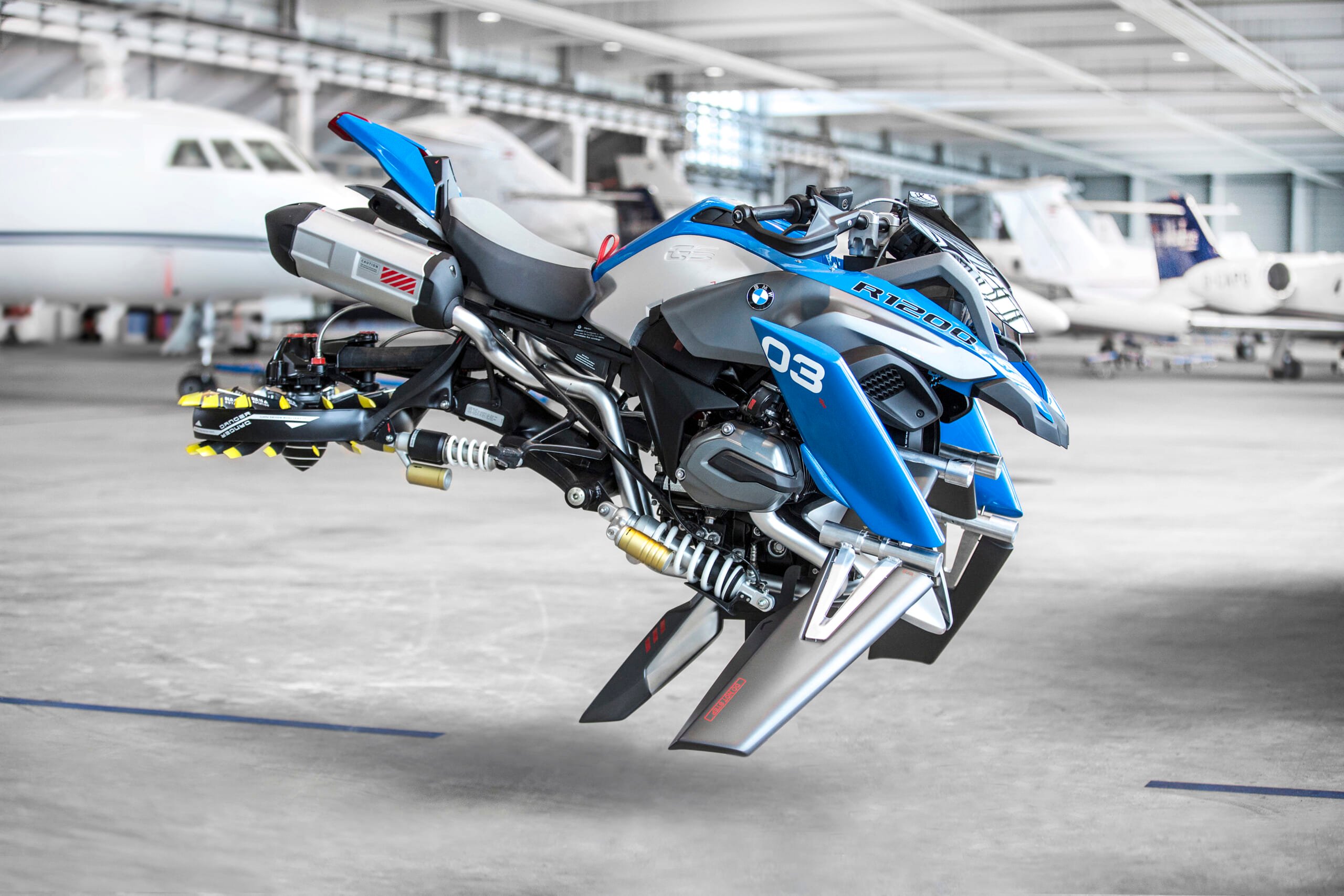 BMW designers were so impressed with the concept of a flying motorcycle produced as a plastic toy by LEGO designers that they built this amazing full-scale mock up of the machine. "It was incredibly inspiring to see colleagues from different disciplines working with our trainees," said BMW's trainer for technical model-making, Markus Kollmannsperger. Alas, the full-size BMW version doesn't fly any better than the tiny LEGO model. 
Russian designer Maksim Burov loves the design of Koenigsegg's Swedish supercars so much that he was inspired to apply that company's form language to a two-wheeled companion to its legendary four-wheeled missiles. The resulting beauty also bears a resemblance to the Lotus C-01 motorcycle design, which can only be good.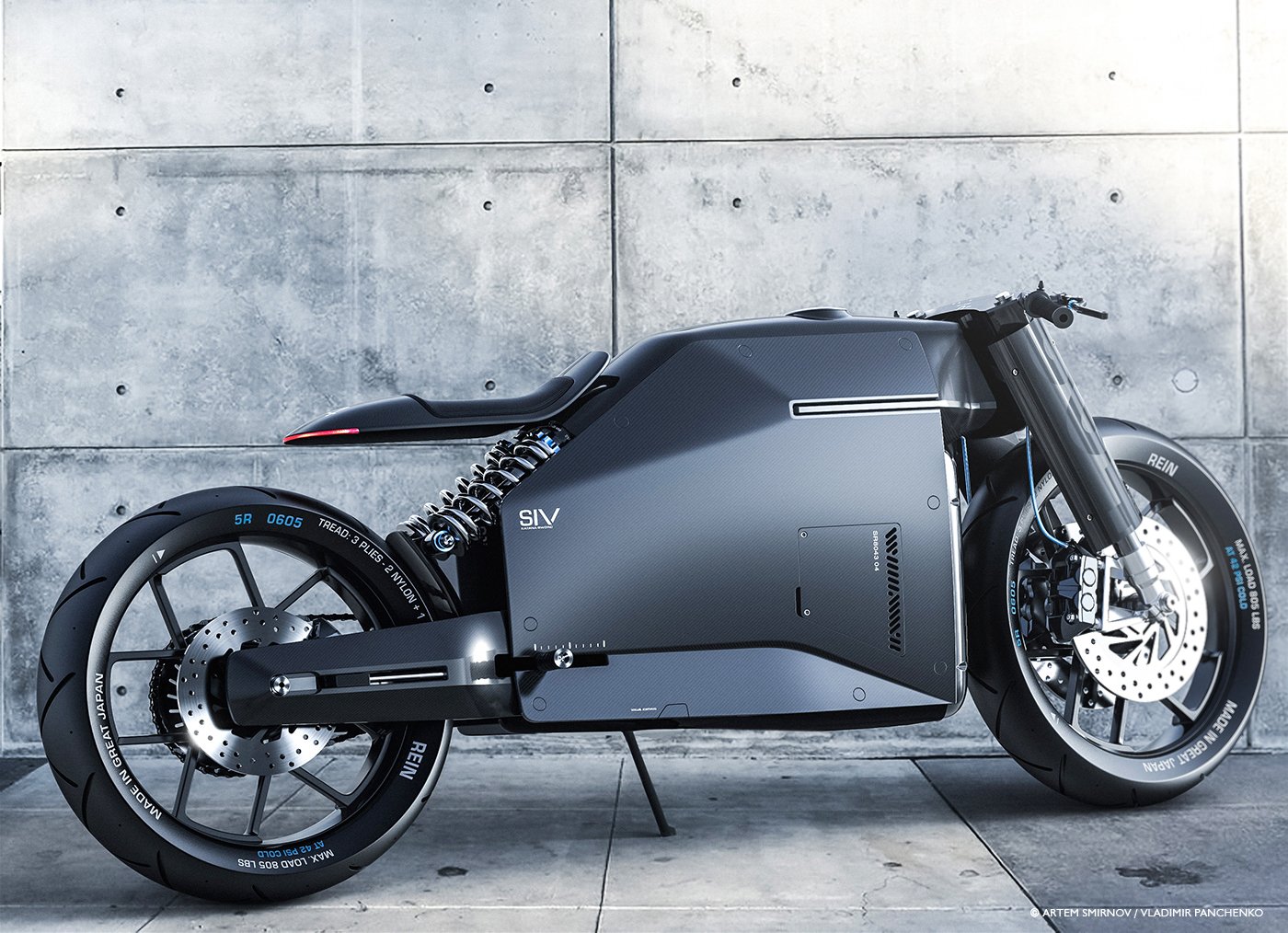 Who better than a pair of ambitious Ukrainians to develop a Japanese-inspired concept bike named 'Samurai?' "The simplicity and sense of space today are recognized in the industrial design of the Japanese brands. But for some reason, this approach is now rarely used in the design of Japanese cars and motorcycles," stated designers Artem Smirnov, of Belarus, and Vladimir Panchenko. Looks like they captured that aesthetic here.
If you sling a leg over and ride astride, it is still a bike, even without wheels, right? That's the thinking of designer Rico Kersten, who, with rendering help from Digital Passion, created this fantastic flying machine, which uses what looks like a giant turbocharger compressor turbine to produce thrust.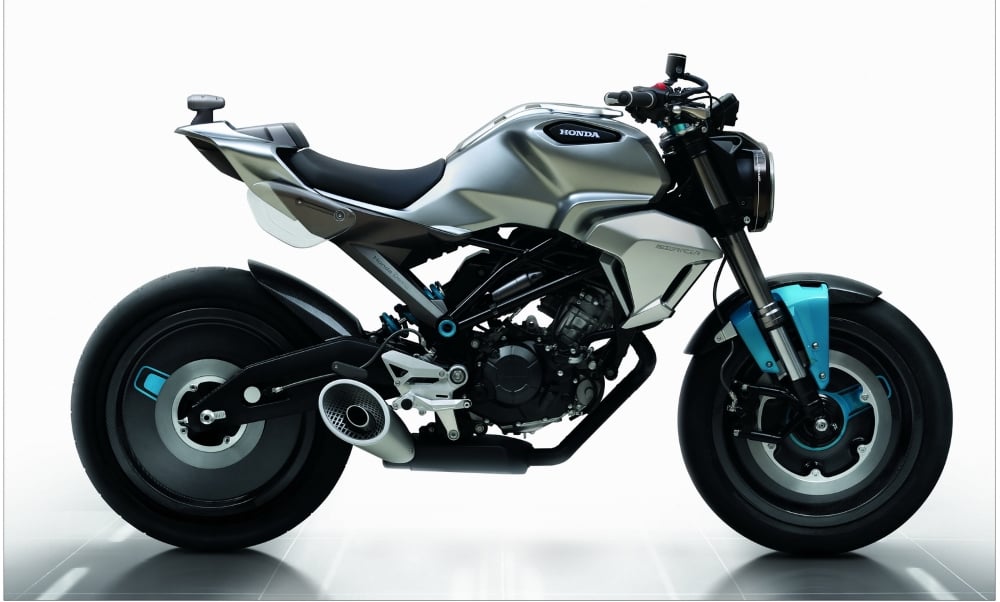 Honda teased us with this fantasy compact bike it calls the 150SS concept. A little more powerful than the beloved 125cc Grom playbike, the 150SS could represent a way to step up to something sportier without losing the Grom's playful attitude and approachable size.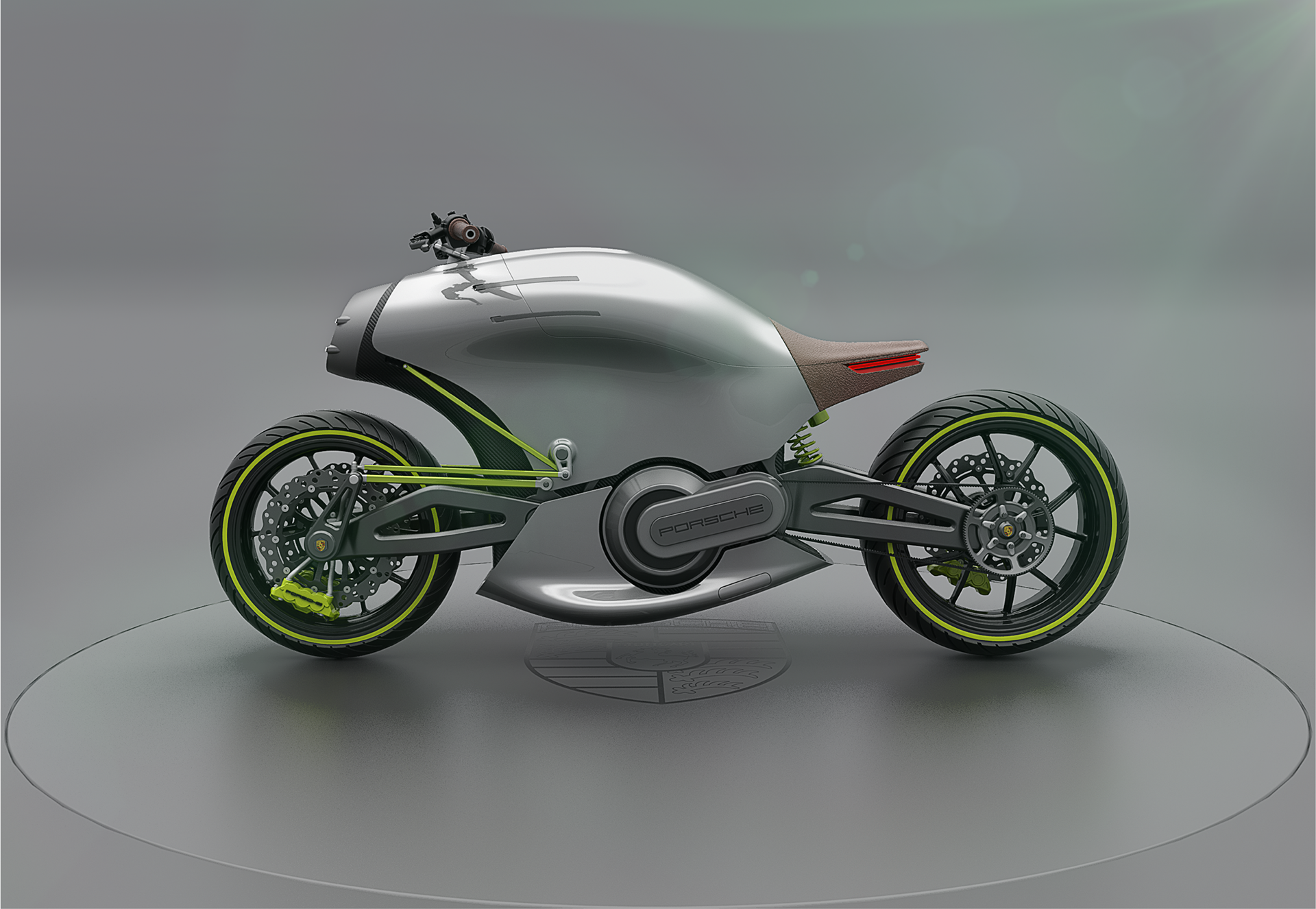 Designer Bahri calls his Porsche-inspired creation the '618' because it would be the entry-level two-wheel vehicle for the brand, sitting just below the 718 range. "I wanted to represent the spirit and character of Porsche's DNA in this futuristic-looking pure electric and exclusive power cruiser," he explained. Nailed it, we'd say.