The CT6 Is Cadillac's Radical, Lightweight Flagship
The only thing we'd change is the name.
We've said it before, and we will say it until one appears in the Cadillac line-up: All any, red-blooded, luxury-loving, Freeway-cruising American human wants to say is, "My new Cadillac de Ville is out front." The occasion for this lament? Last night, Cadillac revealed its new flagship sedan, the superb CT6. It is long, it is wide, it is special, and it would have made a fantastic Sedan de Ville.
But then, maybe "de Ville" carries the connotation of excessive weight, something the CT6 has absolute none of. To get Bavarian with comparisons, the CT6 is the size of a standard-wheelbase BMW 7 Series while weighing less than a BMW 5 Series. That remarkably low weight – made possible by high-tech, 11-alloy body shell – means that the CT6 will be among the most agile (if not the most agile) large sedans on the open road.
And maybe "de Ville" evokes ideas of a 7-liter, prodigiously thirsty V8 making minimal power. Certainly, we don't expect any of the new engines – the 2-liter turbo, the 3.6-liter V6 or even the 400-horsepower 3-liter twin-turbo V6 – to slurp unleaded. Actually, we wouldn't be surprised to see highway ratings in excess of 30 mpg across the board.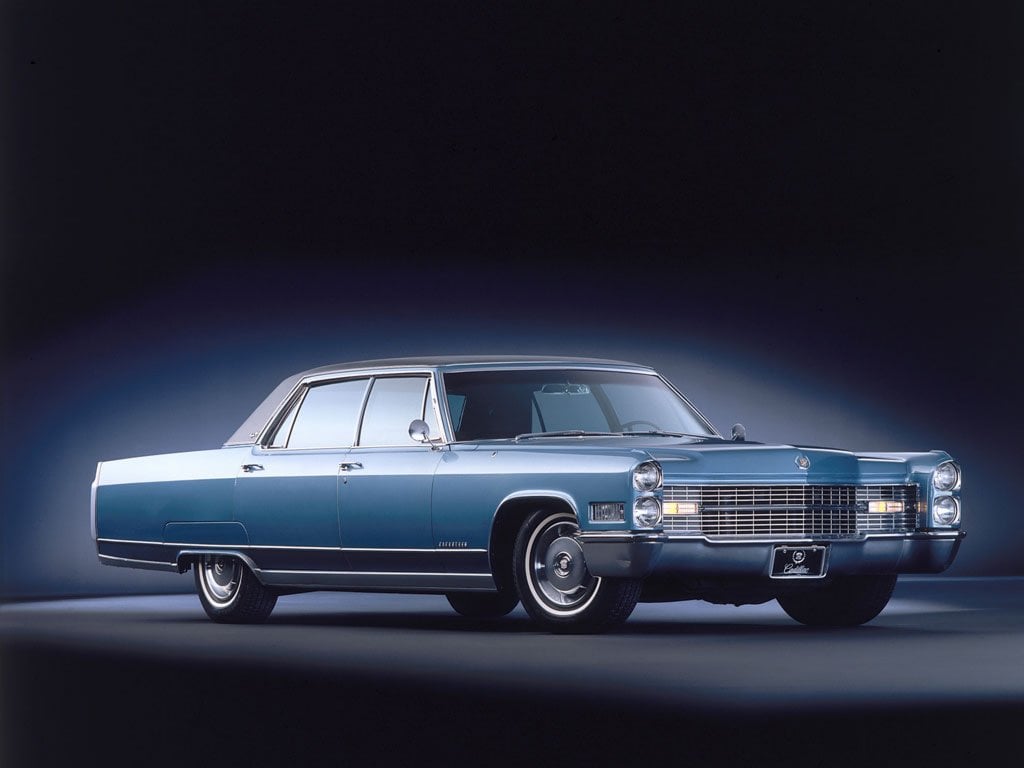 Truthfully, it is hard to imagine a "de Ville" that handles. In contrast, the CT6 is a lightweight, 3700-pound luxury sedan with Cadillac's Magnetic Ride Control, all-wheel drive, and Active Rear Steer. Or, as Cadillac President de Nysschen put it, every wheel drives, every wheel steers, and ever wheel has its damping adjusted by the millisecond.
Maybe the people at Cadillac – and their focus groups both at home and abroad – were right: de Ville is an outdated name for an old-school car.
But that conclusion forgets the year 1967, when the Cadillac Sedan de Ville was a car whose (admittedly old-fashioned) pieces came together to speak a superlative statement of American luxury. Long lines, powerful proportions, and distinctive, strong-browed face. A de Ville is not just parts, but presence. For the first time in decades, Cadillac has built a sedan that deserves that name and recalls that history – it's just called a CT6. 
Photos by Cadillac