This Murdered-Out '69 Chevy Chevelle Has a Turbo AND a Supercharger
Custom American muscle at its finest.
Classic Car Studio
Fans of American muscle are going to love this blacked-out monster from Classic Car Studio.
The Speed is the New Black stars transformed an already-awesome 1969 Chevrolet Chevelle into a bellowing beast by aspirating its 406ci small-block V8 with an F1 Procharger supercharger and a TCI turbo. 
We don't know what exactly what it'd do to a dyno, but twincharging that 400-hp engine should give it the power of at least 250 extra horses.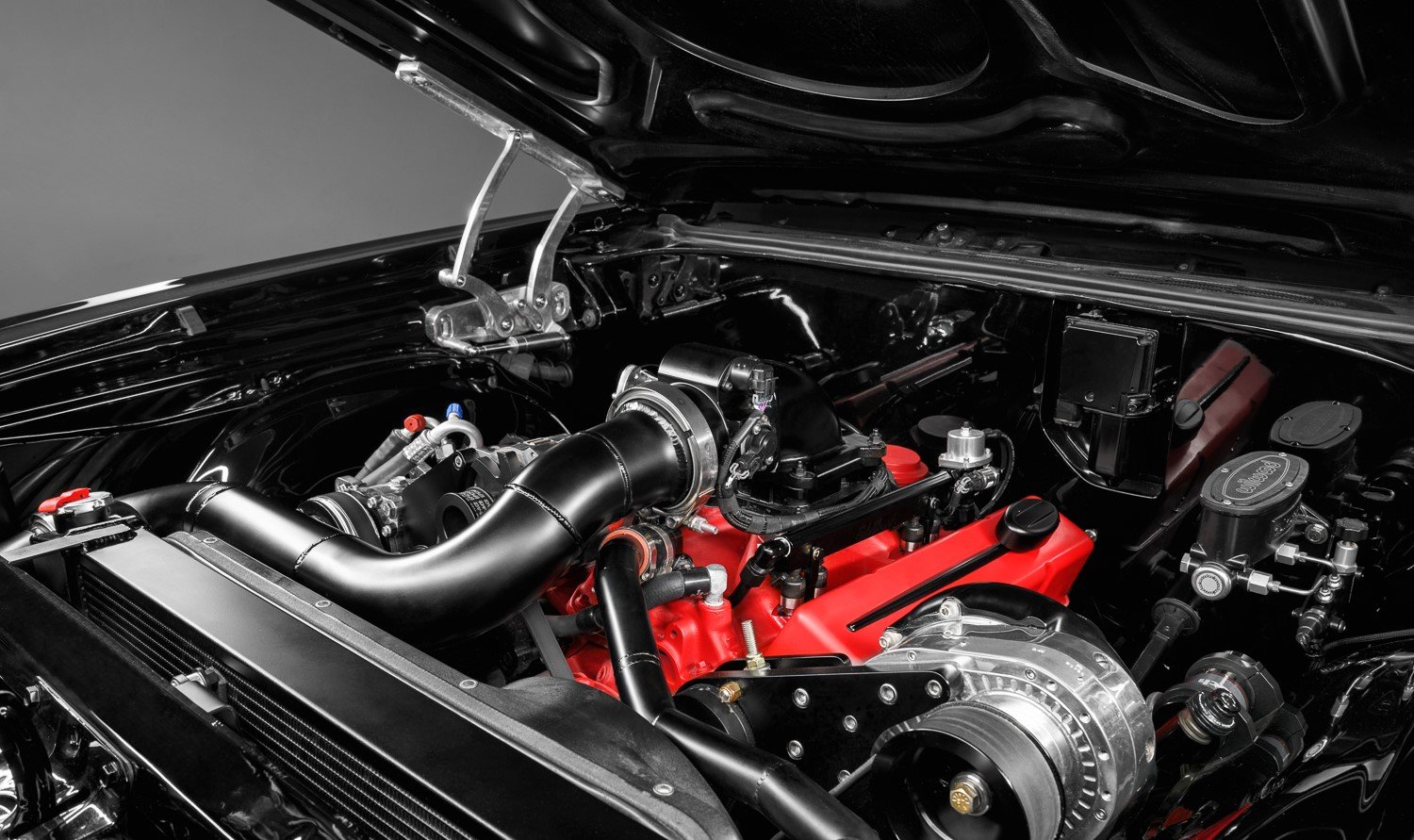 The St. Louis-based resto shop also dropped gave this '69 a custom paint job and modified bumpers. Its black exterior contrasts with a devilish Vermillion Red leather interior tricked out with upgrades that include classic instrument gauges, a 7″ touch screen display and a Kicker Q-Series sound system. 
What more can you want from a hot rod? Take a closer look at the Procharged 1969 Chevrolet Chevelle in the gallery above. If it really makes your inner gearhead tingle, buy it for $180,000 from Classic Car Studio. 
h/t: Hi Consumption