This Porsche 911 'Syberia RS' Is an Off-Road Dune Destroyer
Enter Sandman.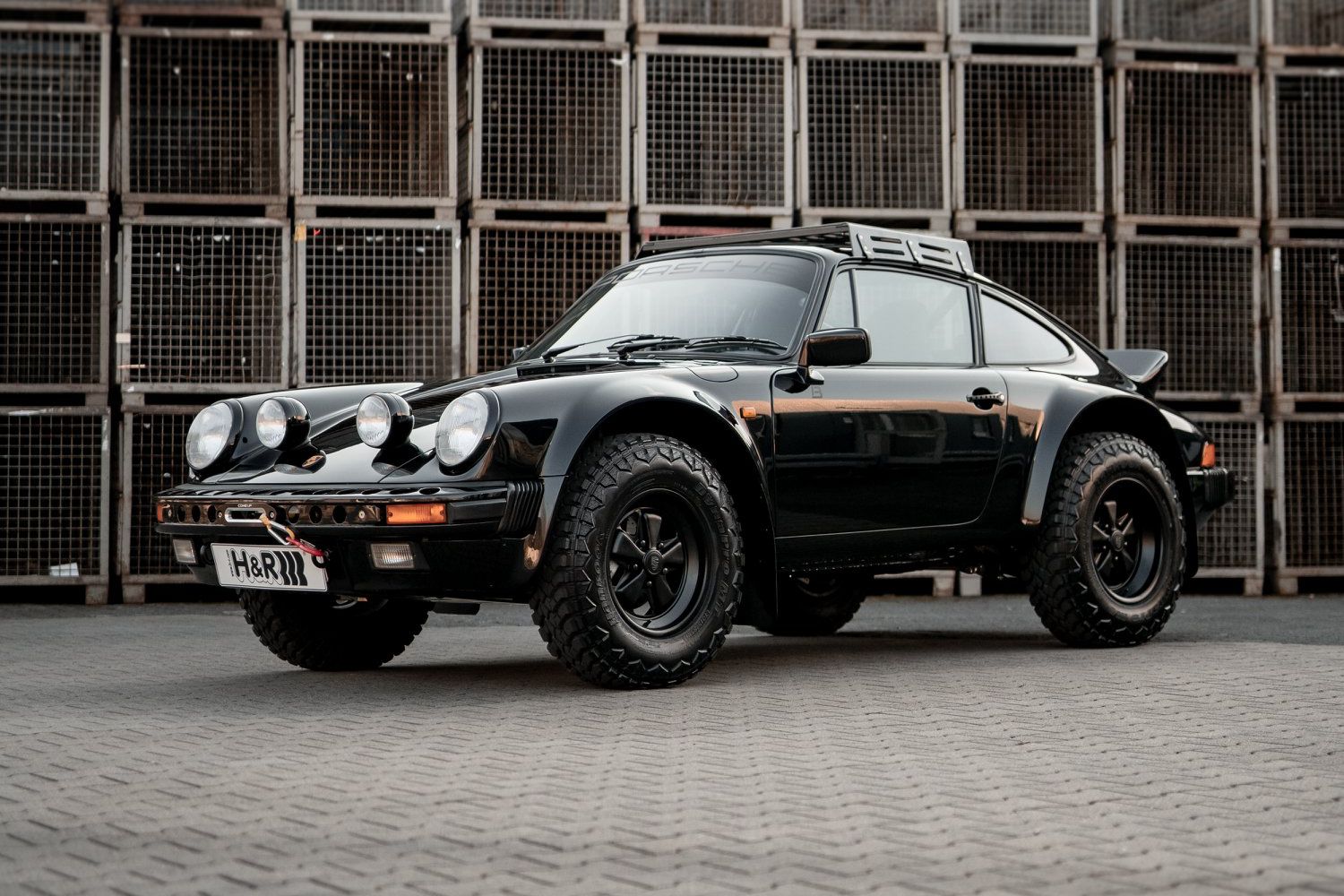 From concepts to customs, the Porsche 911 remains one of the most popular sports car platforms to re-imagine as a racy off-roader, including this 1986 Porsche 911 "Syberia RS." 
While there surprisingly aren't many details available to accompany the above video and images, the souped-up beauty was reportedly the work of Germany's H&R outfit.
The suspension designer transformed a Japan-imported 911 for a customer named Kai Burkhard, who wanted Humvee capability off the pavement but higher speeds that the American brute, according to Autoblog.  
A slew of modifications include a custom H&R suspension, deep-cut wheel arches to accommodate Hankook DynaPro Mud Terrain tires and Fuchs wheels, a pair of rally lights on the hood, safety bumpers, a winch, an RS-style rear fin, a central-exit exhaust, and an all-black paint coat. 
Whether or not the powertrain has been replaced isn't clear. Carscoops notes that the sparse interior's rally-style shifter hints at a sequential six-speed transmission, and that the straight-six is likely air-cooled, as all Porsche 911 engines before the 996 Series were.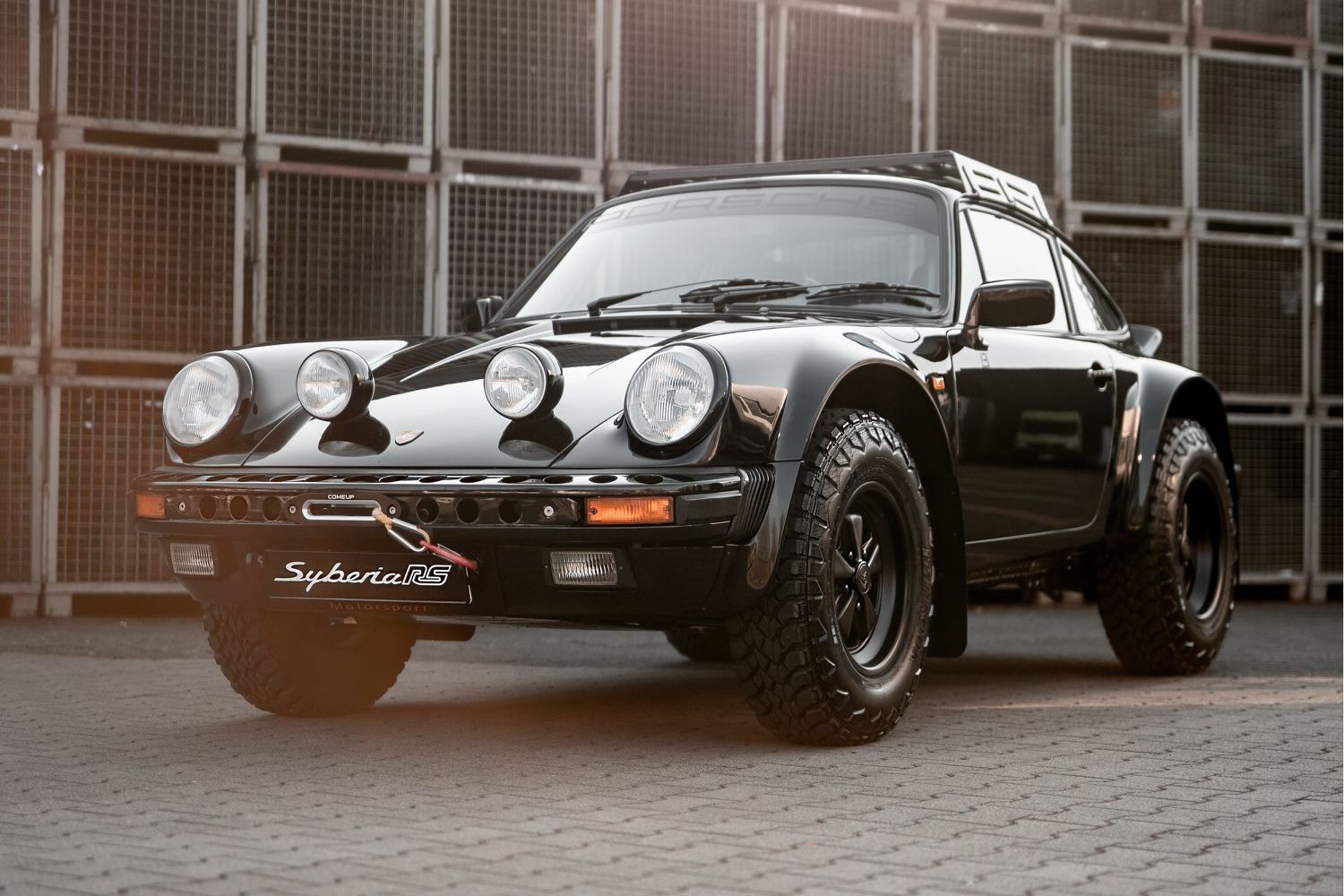 If you've got the cash to spend on a one-off customization of a classic car, H&R's contact info is posted on its Facebook page.