This Custom Aston Martin Vantage GT12 Is A Tricked-Out Monster
The ultra-rare custom hits 0-60 in a scorching 3.5 seconds.
German exotic auto tuners seem to take a perverse pleasure in giving well-bred British supercars brutal makeovers – see the "Overdose" Rolls-Royce Wraith. The newest entry in the field is an Aston Martin tweaked by Teutonic tuning house Wheelsandmore.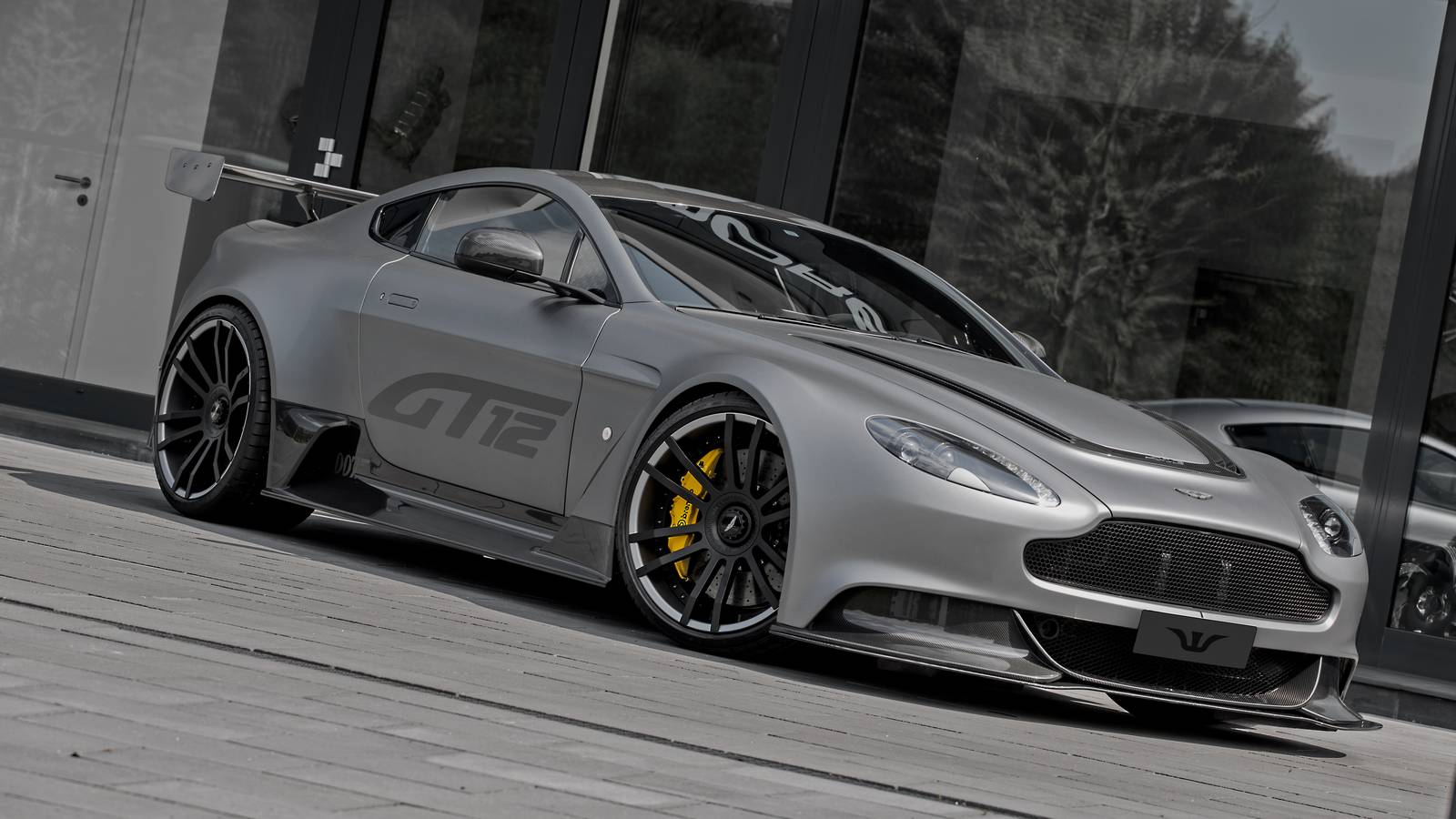 They started with an Aston Martin Vantage GT12, a rare lightweight racing-inspired beauty of which only 100 units are being produced worldwide. 
The Vantage GT12 monster 5.9-litre V12 engine can kick out as much as 600 hp when foot is applied to pedal in a vigorous fashion.
To even get your hands on one of these is nigh impossible; to modify it too heavily would be blasphemy. So Wheelsandmore stuck to its specialty: custom forged, multi-part F.I.W.E. wheels finished in matte black, sized 10.5×20 on all four corners. 
All four wheels are clad in Dunlop Sportmaxx GT tires sized 265/30/20 in the front and 325/25/20 in the rear, with along with the wheels make a big difference when the GT12 hits 60 mph in a blistering 3.5 seconds.  
In other words: a bat outta hell….
H/T: GTSpirit