This Custom BMW Motorcycle Is An Awesome '80s Reboot
BMW's 1985 K100 just got way more killer.
"Lithe" was not one of the attributes commonly associated with the design of BMW's motorcycles in the 1980s. Too often, they resembled bulky two-wheeled representations of the mechanistic techno music scene of the day.
But Munich custom bike shop Impuls founders Philipp Wulk and Matthias Pittner saw something else there in this 1985 BMW K100: the potential for a clean, elemental machine that retained the period design aesthetic. They dubbed the result the K101.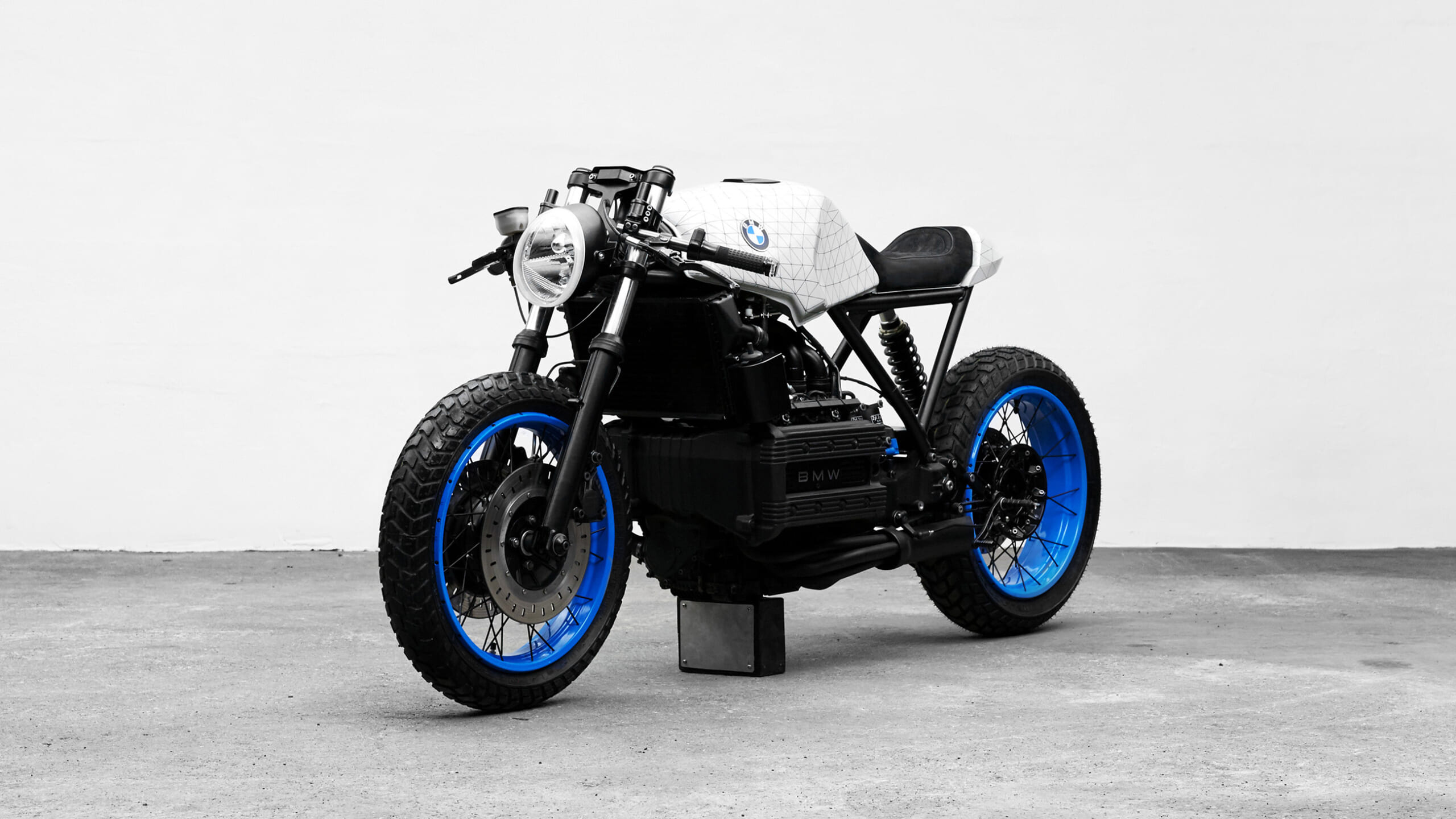 It looks as if they modified the '85 Beemer, but in fact they tasked designer Fabian Gatermann with creating an all-new design using computer 3D modeling software, then grafted on the bike's original running gear.
For a K100, that means a 987cc water-cooled inline four cylinder that is laid on its side and aligned longitudinally along the bike's central axis, in contrast to the conventional practice of locating an upright four-cylinder cross-ways behind the front wheel.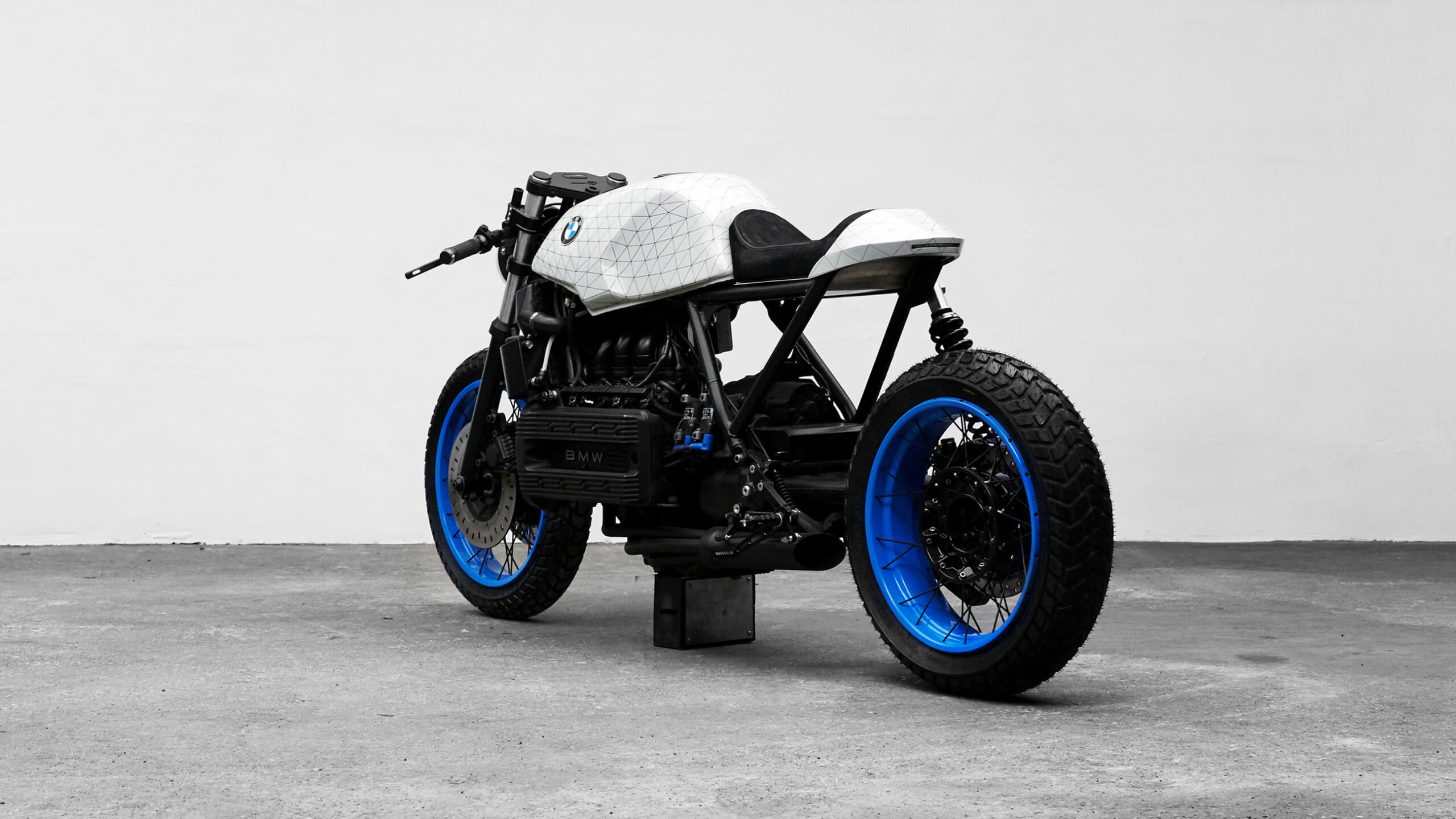 When the engine left BMW's factory it made 90 horsepower, and it drives the rear wheel with a shaft from the five-speed transmission, so there's no oily chain to dirty Impuls's amazing art. 
For the latest car news, follow @MaximRides and Dan Carney on Twitter.