This Corvette Dune Buggy Is an Off-Road Dream Machine
A 1999 Chevrolet Corvette C5 was transformed into a glorious dune destroyer.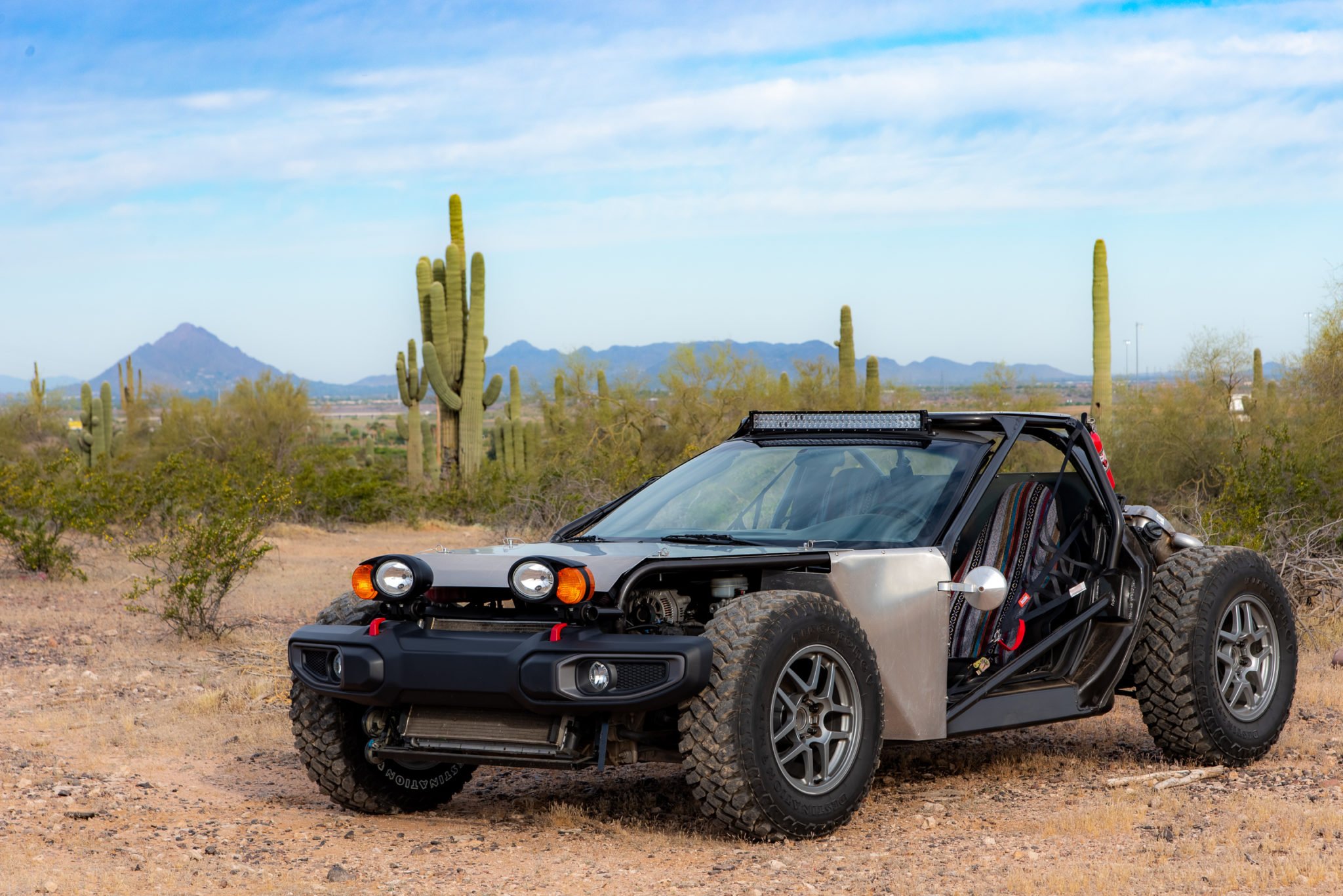 Assuming you didn't read the headline above, you'd probably never guess that the stripped-down dune buggy above began life as this: 
That is indeed a 1999 Chevrolet Corvette C5. A seller from vintage vehicle dealer Bring a Trailer picked the coupe up in 2019 and went to work, first by removing the fiberglass body and shortening the frame drastically.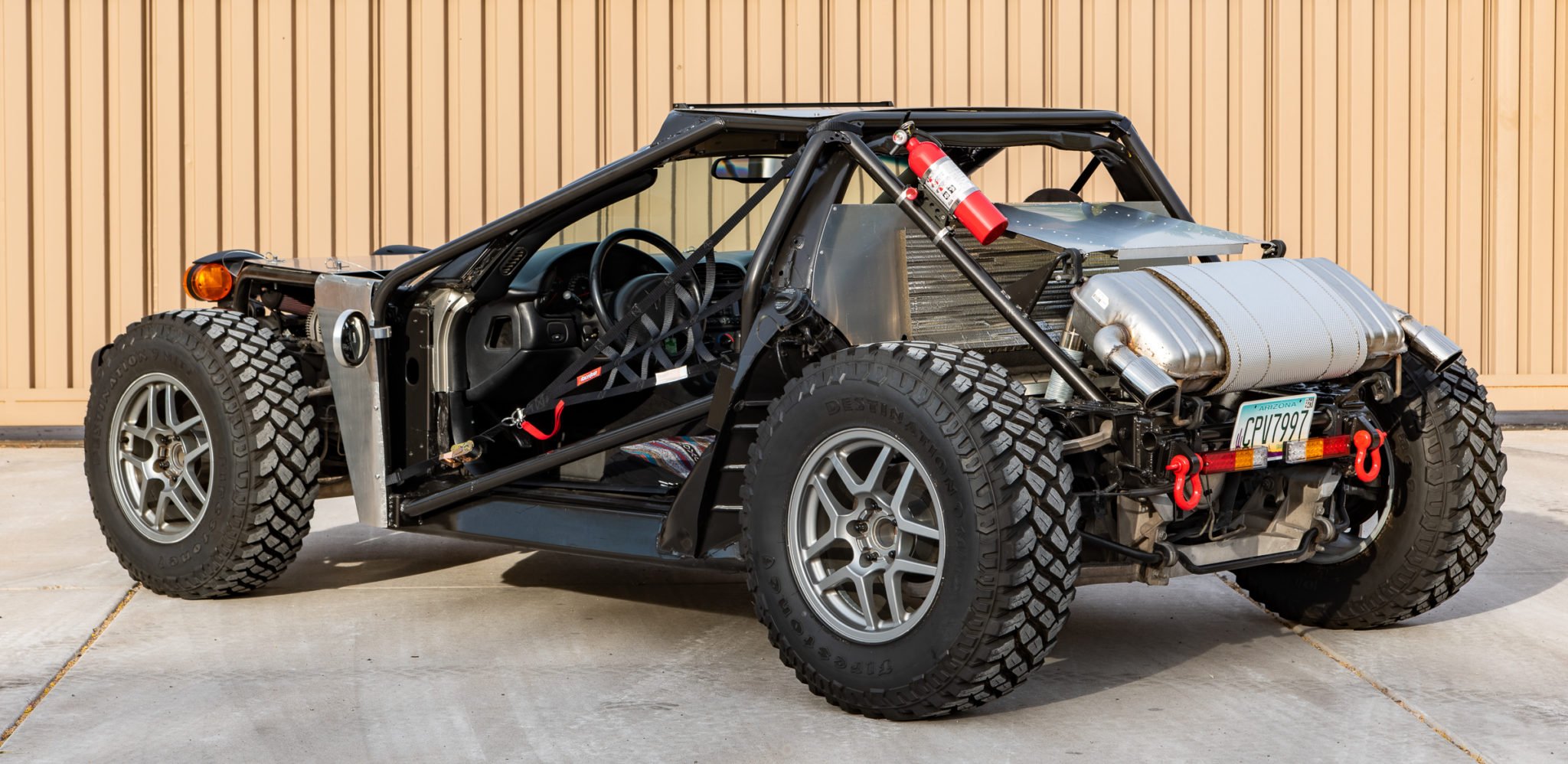 The beating heart of the "Vette, namely GM's 345-hp 5.7-liter LS1 V8, was repositioned so the rear-mounted six-speed manual transmission could be retained. A muffler adapted from a 2019 Camro Z/28, high-flow catalytic converters, a performance clutch and a battery with a disconnect switch were all installed to squeeze the most out of the 22-year-old powertrain.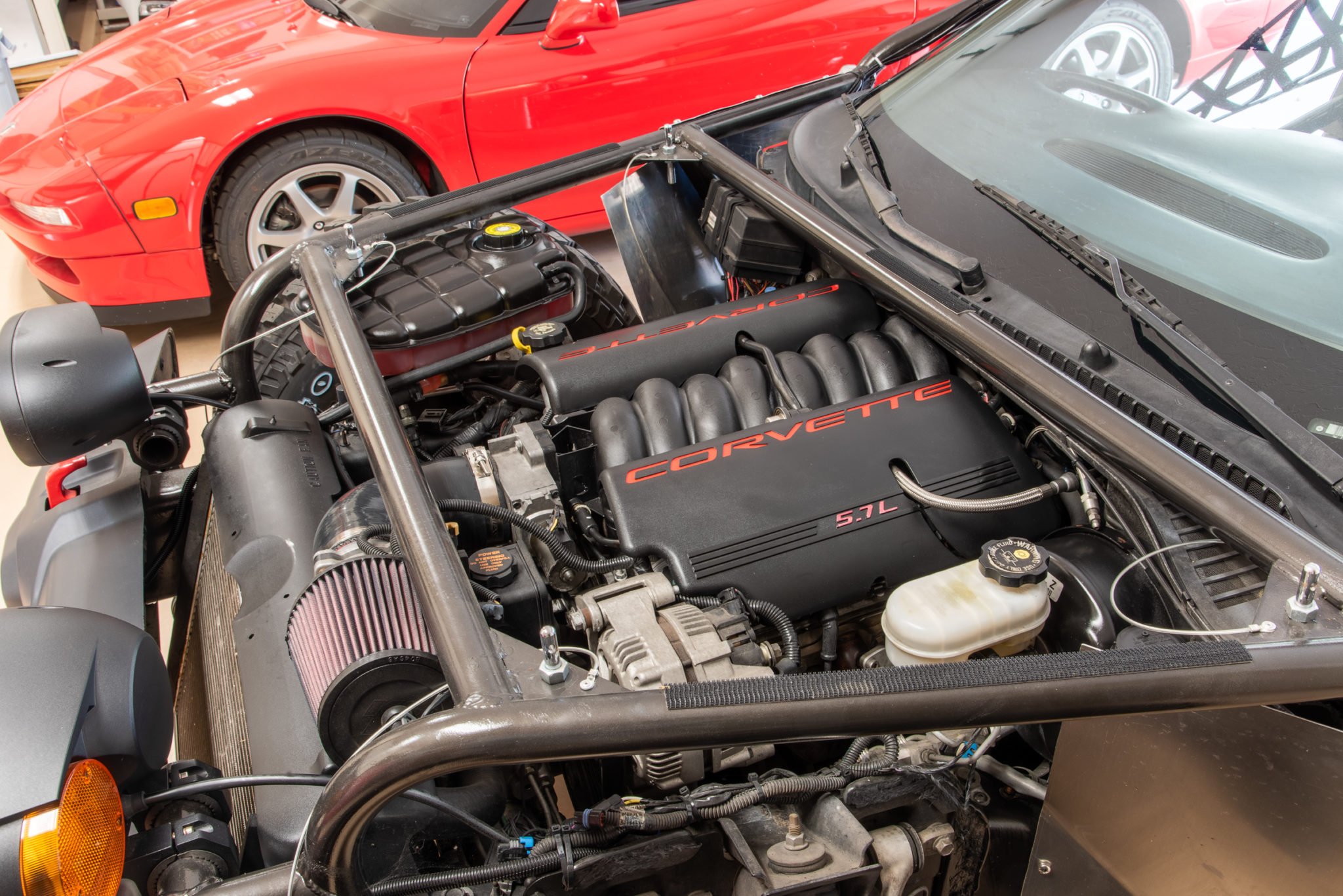 The engine cover, cowl splash shields, and rear panels were fabricated from 6061-T6 sheet aluminum, and the custom exo-skeleton roll cage was made from scratch. The seller sourced the front bumper from a Jeep Wrangler Rubicon and added a host of accessories including tow hooks, street-legal Hella headlamps, a front light bar, LED tail lights, and a fire extinguisher mounted behind the driver. 
Naturally, the stock 17-inch wheels were wrapped in off-road-ready Firestone Destination MT2 mud tires, but the seller notes that their enlarged size affects the speedometer reading. 
Speaking of which, the factory dash, console, carpet, and seats are all also stock, with the exception of a new short-throw shifter. The heat and air conditioning are functional, though the radio is inoperable because the speakers have been removed.
The digital odometer shows 118,000 miles, a few hundred of which have been driven since completion of the project. Bring a Trailer user TM1 bought this custom Corvette dune buggy with a winning bid of $24,000 very recently, but there are plenty of other automotive oddities on the site to explore here.