This Custom Deus Ex Machina Bike Comes With a Matching Surfboard
The Bali Dog is a summer-centric take on a Yamaha Scorpio.
Among custom bike enthusiasts, Australia's Deus Ex Machina enjoys godlike status. Their latest creation, the Bali Dog, the first project to emerge from their outpost in Indonesia, evolved over several years and is just itching to go on a surfing safari.
The Bali Dog began life as a Yamaha Scorpio, which as Deus notes, in standard trim "is about as elegant as [boxer] Joe Bugner reciting Tolstoy." Festooned in plastic, "it's not the prettiest to look at, and as for sound, a tsunami warning siren would be more pleasant to the ear."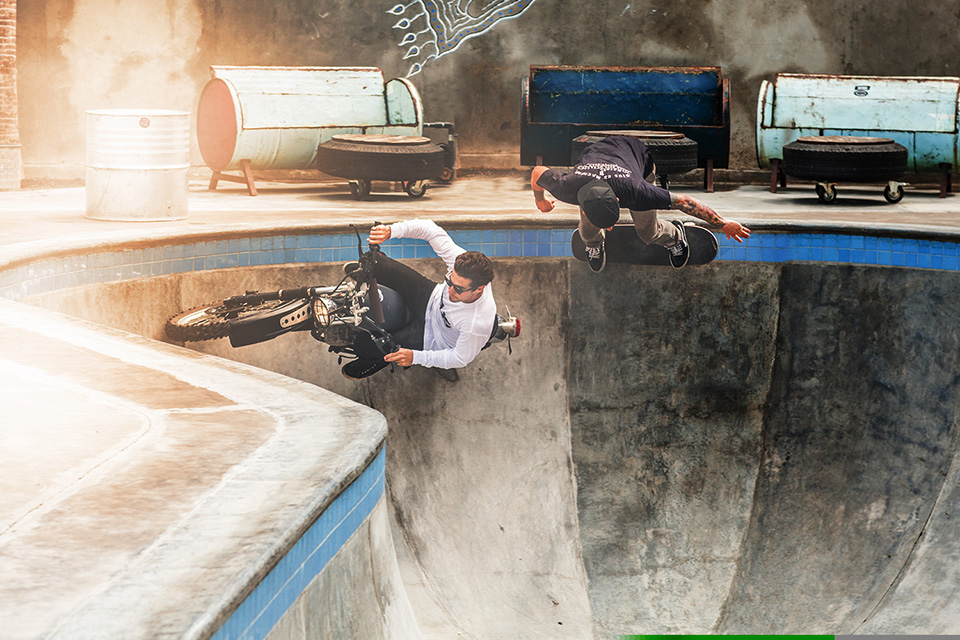 However, "under the rough exterior lurks a cracker of an engine," while a "complete tear down of the bike allows Deus artisans to relieve the chassis of its useless bits." 
Striped of its gaudy plastic and standard components, the Bali Dog was blessed with bespoke fenders, custom fittings and "a bunch more class." The daily commuter became a "sleek, custom bike built for the diverse Indonesian terrain." 
Featured in the upcoming Deus film, Dust, the bike's latest incarnation "allows it to venture into new realms, as an off-roader for enduro and mountain trails, yet retaining road bike functionality for long days in the saddle." 
These days it sports a vintage lamp and one-off seat and tank "purpose built to complete the sleek and sexy, matte-black fit out."
Add a custom rack for a surfboard and the sky's the limit….