This Custom Raptor From Japan Is a Lower and Wider Take on Ford's Dune-Busting Off-Road Beast
We like.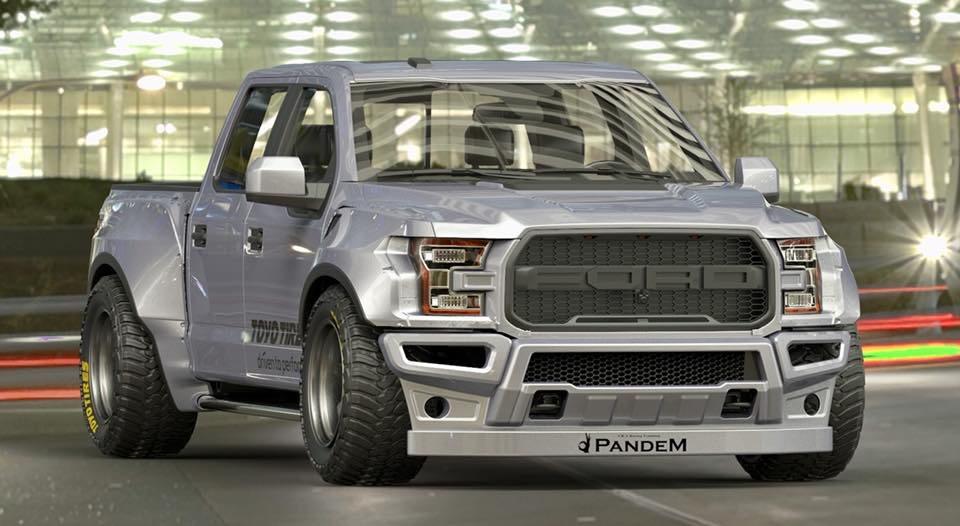 Sometimes it takes a different nationality's perspective to spin a fresh view of an American classic like the Ford Raptor, and that certainly seems to be the case with this custom lowered Raptor from Kyoto, Japan's Pandem Rocketbunny Customs.
We love the 450-horsepower Ford F-150 Raptor for its dune-jumping, high-clearance, Baja-ready awesomeness, but Rocketbunny found a cool alternative is to make the Raptor lower and wider.
The result is more akin to the old Ford SVT Lightning, which was a pavement-oriented muscle truck, with lowered and stiffened suspension. Maybe Rocketbunny is pointing the way for a future asphalt-centric Raptor variant from Ford.
Pandem Rocketbunny's Raptor debuts this week at the 2018 Tokyo Auto Salon, so maybe we'll get details beyond the obvious installation of Toyo off-road tires. For now, fingers crossed that Ford is paying attention to this alternative Raptor idea.
h/t: Automobile