This $13 Million Rolls-Royce 'Sweptail' Is Officially The World's Most Expensive New Car
What do you think?
Most of us check out a carmaker's option list and choose among the available colors and add-ons like automatic transmission and sunroof. Others call up the car company and instruct them in what they would like their new car to look like, specifying the very style of the sheetmetal.
That's how it worked in the old days, when customers would hire custom coach builders to create their own unique bodies for chassis built by prestigious brands like Rolls-Royce. Rolls decided to recapture that spirit last year with its 103EX concept car, a machine meant to evoke those days of personal one-of-a-kind luxury cars.
Apparently one Rolls-Royce customer was so inspired by that possibility that he decided to do just that. This wealthy client commissioned Rolls to built the "Sweptail," a fastback two-door coupe tribute to the classic cars of the 1920s. Word is the car has a $13 million price tag that easily exceeds the $4.8 million list price of the Koenigsegg CCXR Trevita or the $4.5 million of the Lamborghini Veneno.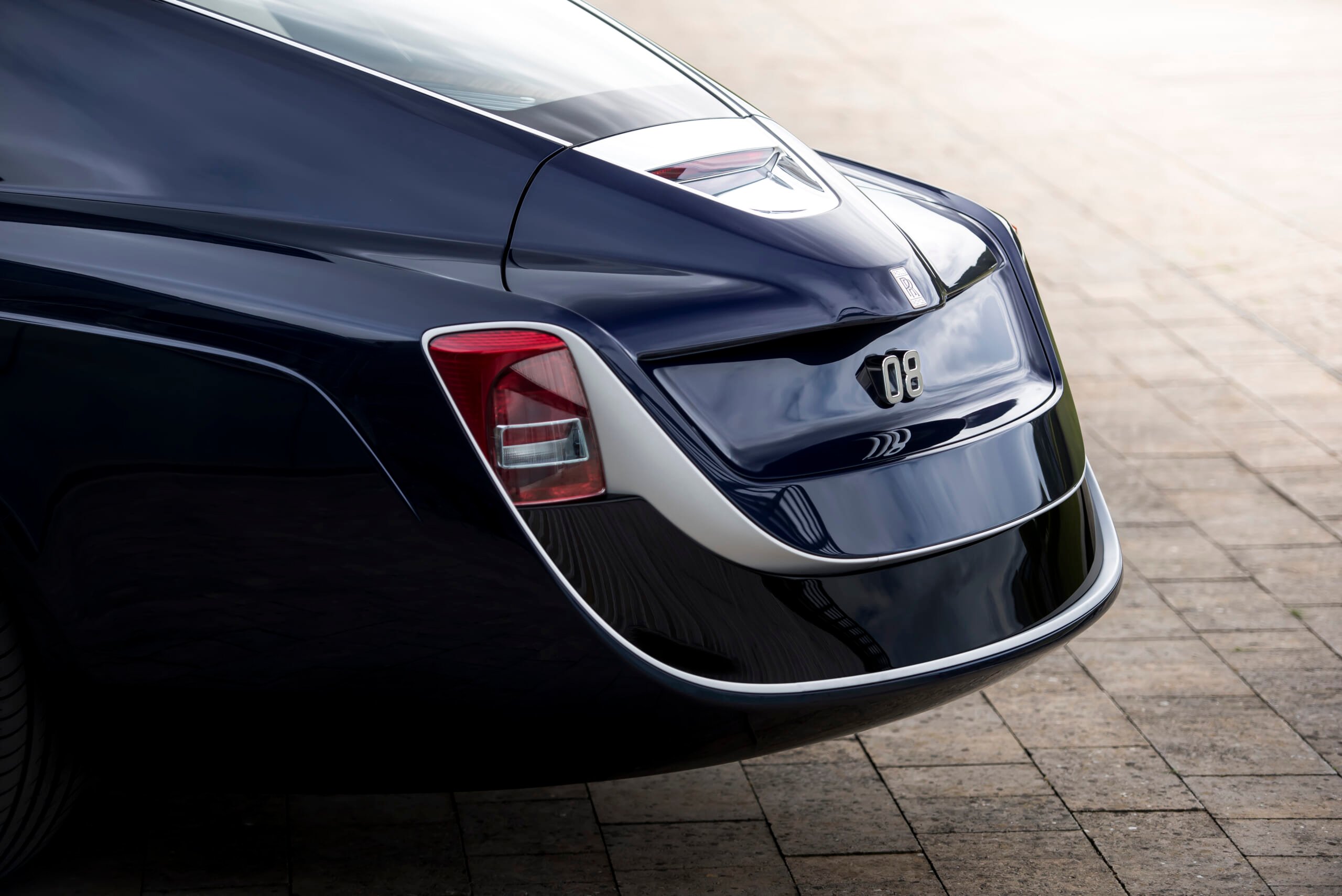 In ordering this unique machine, Rolls-Royce says the deep-pocketed buyer has likely created the world's most expensive new car.
"Sweptail is a truly magnificent car," crowed Torsten Müller-Ötvös, Rolls-Royce CEO. "It exudes the romance of travel for its own sake, and immediately places 'Sweptail' in the pantheon of the world's great intercontinental tourers. Rolls-Royce's history as the world's leading coachbuilder is at the very core of its identity as the world's leading luxury brand."
Two key features of the Sweptail are its tapered, wood-paneled boat tail and the arching, dramatic, panoramic glass skylight stretching over the two-seat cockpit.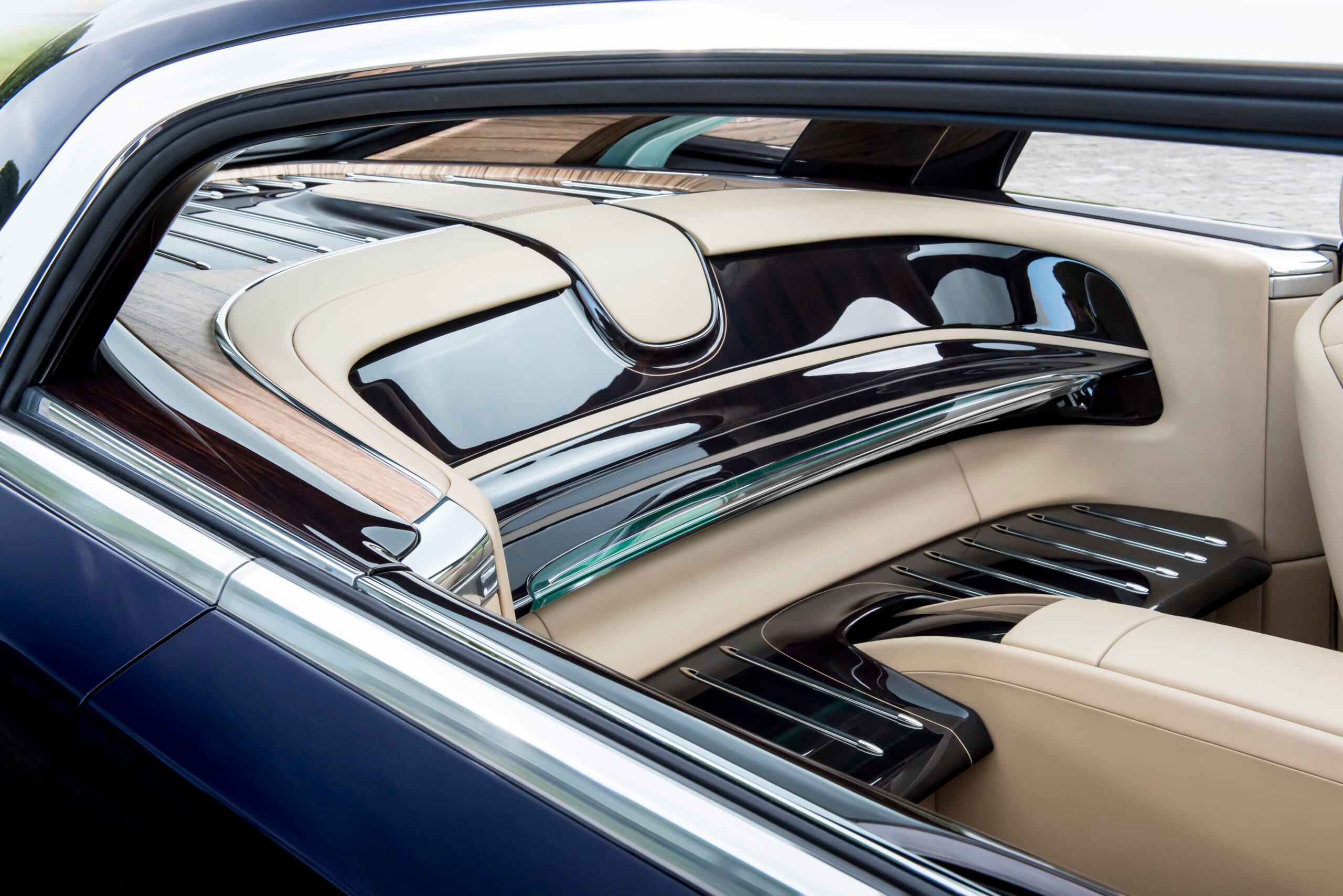 It isn't just the tapering pointed tail that recalls the design of exotic yachts. The cleanliness of the surface of 'Sweptail' is maintained as the bodywork wraps under the car with no visible boundary to the surfaces, a treatment similar to the hull of a yacht. 
The uninterrupted glass roof is one of the largest and most complex ever used on car. Its natural light illuminates the Sweptail's beautifully handcrafted cabin appointments.
We've seen Rolls-Royce do a champagne cooler in the trunk of its cars, but the Sweptail includes a champagne chiller in the center console that dispenses a bottle of the owner's birth year-vintage bubbly and a pair of flutes for enjoying it.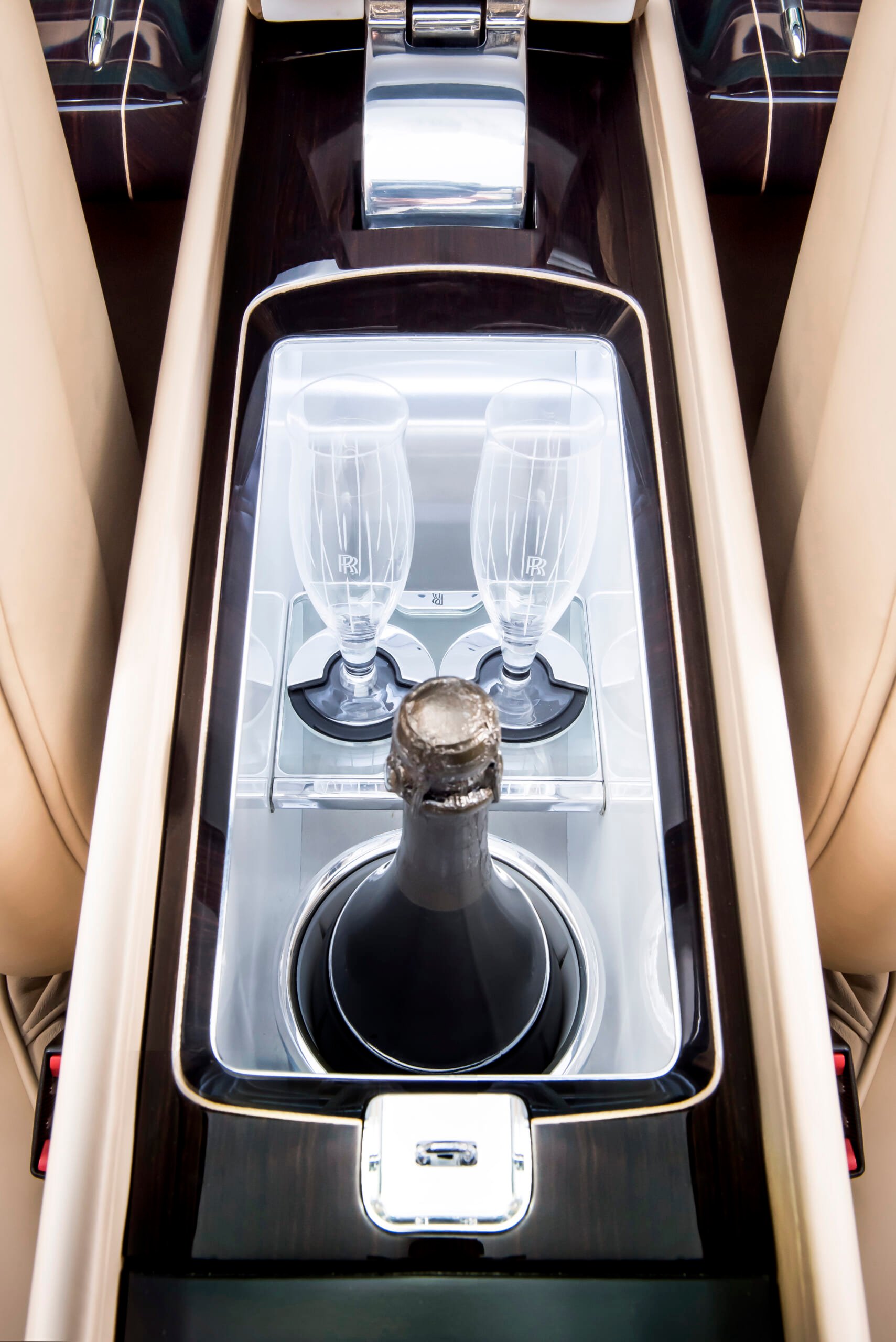 Now Sweptail has us wondering what the rest of us can do to order utterly unique, personalized new cars without challenging for the title of world's most expensive car. Maybe we should just buy lottery tickets.