This Yamaha XV500 Is a Steampunk-Inspired Masterpiece
This copper-coated custom is one beautiful beast.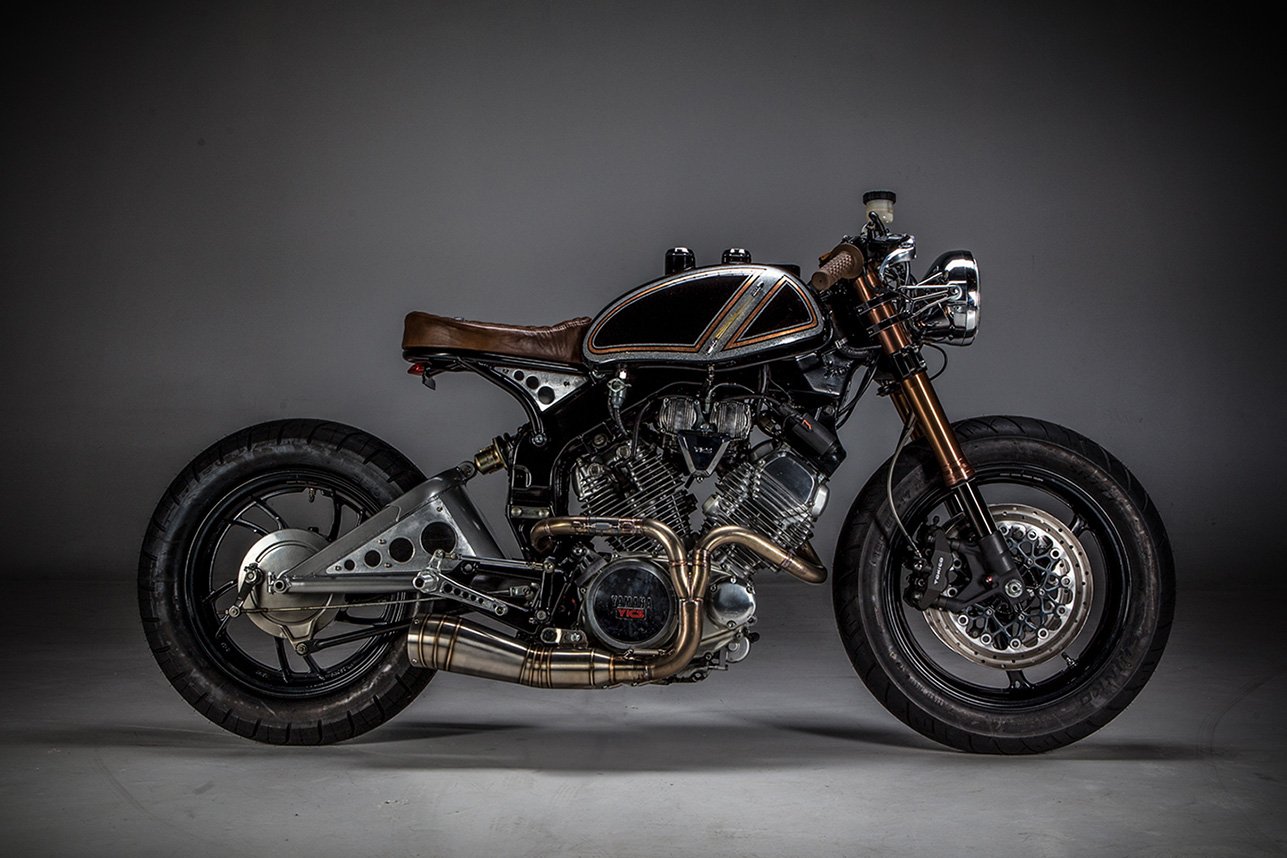 This copper-hued Yamaha beauty is a steampunk-inspired custom from Virginia bike customizer MotoRelic. The shop is making a name for itself by building turning forgotten bikes like the Virago 500 into attention-getters. 
Yes, there's an air-cooled V-twin engine at the bike's heart, but in this case it is a smooth-running half-pint 90-degree 500 cc Yamaha Virago XV500 engine, not a throbbing big block Harley.
"When you strip all the ugly off you find that there is a sexy little bike under the large mass of plastic," said MotoRelic founder Sean Skinner. "I love creating something new and different."
He's surely done that here, grafting Suzuki GSXR fork, brakes and wheel on the little cruiser's front end, and a massively braced custom swingarm on the rear. 
Copper plating on the fork gives it a late-19th-century custom look that suggests the parts are all custom-made for the bike.
The craziest piece on this bike is Skinner's modified gas tank, which came from a Honda CL350 before he sawed it in half, widened it and routed the engine's intake trumpets right through the middle to poke out the top of the tank.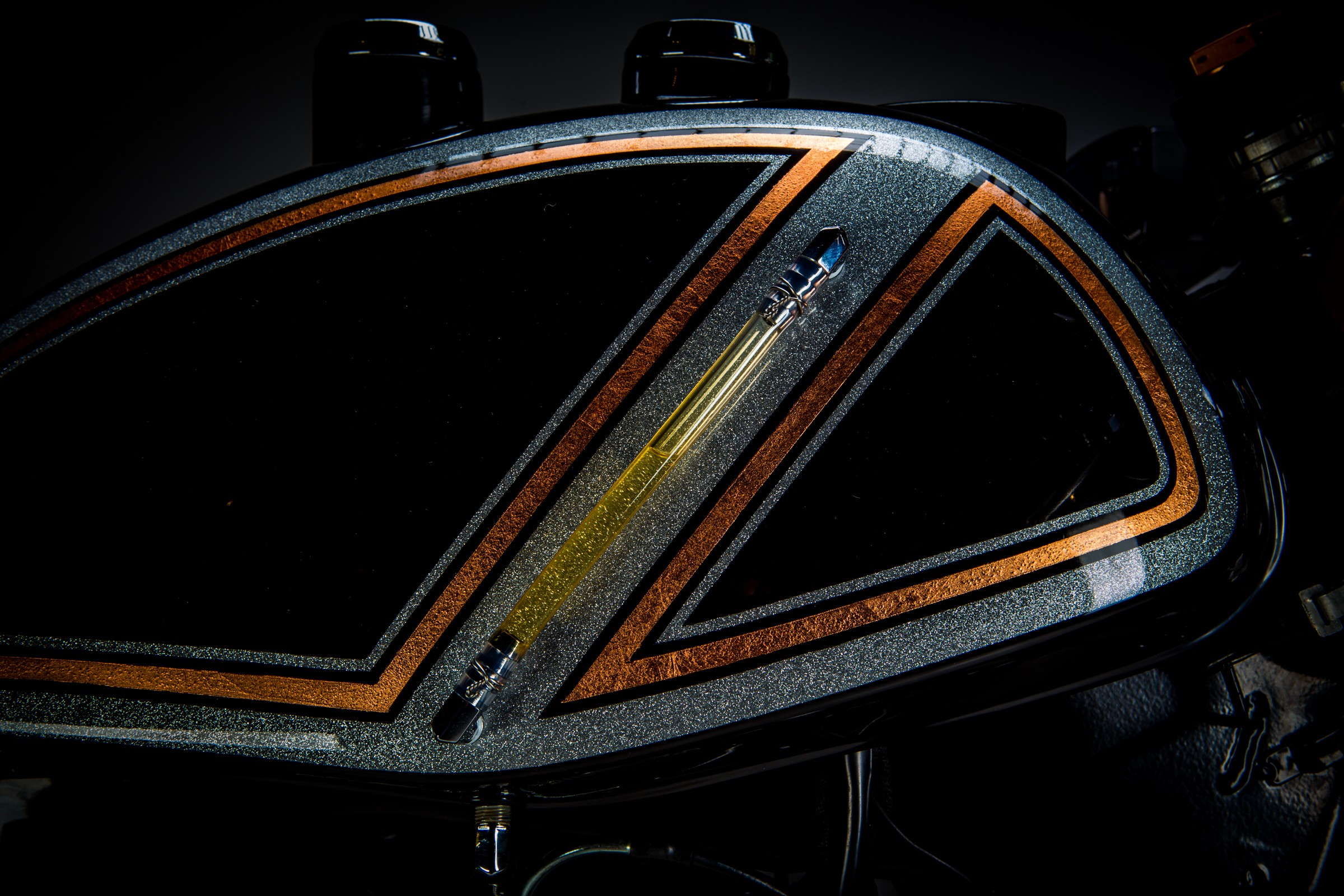 And the side of the tank has a clear tube plumbed into it providing an instant indication of the tank's fuel level. Genius.
Skinner welded up the stainless steel exhaust system himself, while Craig Rutler sprayed the unbelievable metallic black, silver and copper paint.
This copper-coated steampunk masterpiece demonstrates that artistry comes from the bike's builder, not the factory that assembled the original donor bike. This customized XV500 is a win for the underdogs.