BMW's Mini Concept Predicts a Future Where No One Owns Cars
Sleek, scaled-down rides sport individualized color schemes.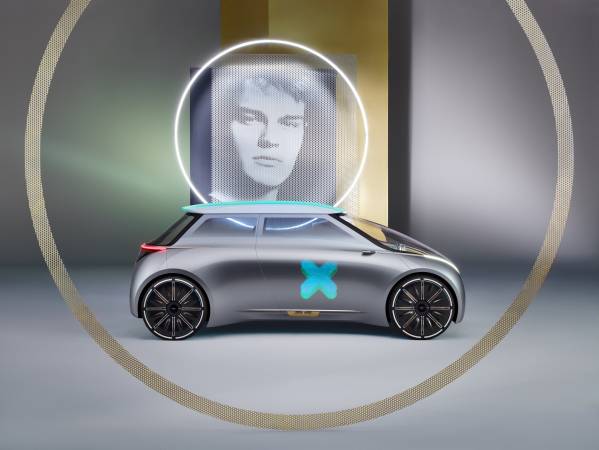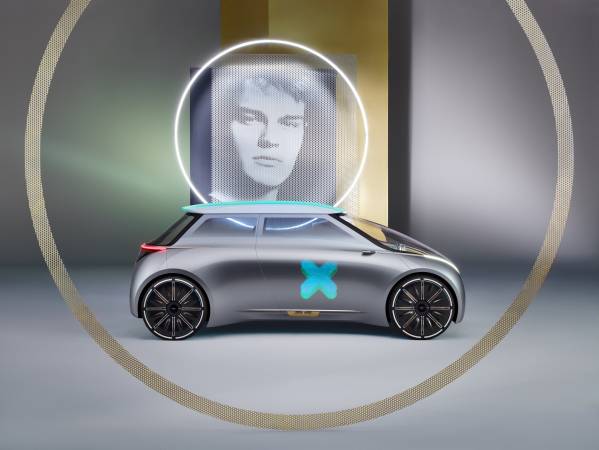 As BMW's designers and engineers plotted a 100th anniversary celebration, they cooked up notions of how the company's brands could fit into the brave new world of electric cars, ride-share services, and autonomous vehicles.
https://www.youtube.com/watch?v=N3XasCh2evc
The BMW Vision Next 100 and Rolls-Royce Vision Next 100 focused on those brands' traditional attributes. The Mini Vision Next 100 imagines what the future could hold for fun compact rides when drivers don't own cars and may not need to drive them.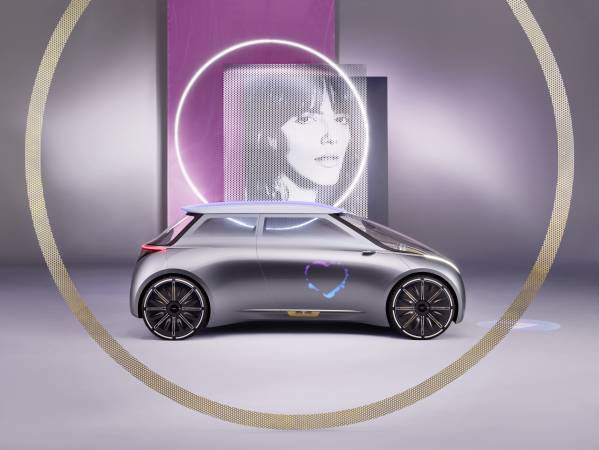 The company's solution: a silver-skinned machine that lets drivers who use the car's steering wheel stay in touch with their surroundings. Body panels light up with various colors and images, letting drivers personalize the vehicle's appearance. 
When using a shared car from a service like Zipcar, drivers would be able to port a preferred color scheme, exactly as if they were driving a car of their own. The team's motto reflects that spirit of mass personalization: "Every Mini is my Mini."
A huge windshield and the stripped-down, minimal dashboard provide an unfettered view of the road ahead. It's akin to the view past your sneakers when driving a go-kart.
A single-piece bench seat makes it easier to slide into and out of the car and active inflatable elements in the seat provide support when cornering like you're racing at the kart track.
In search of sustainability, the Mini Vision Concept 100 uses recycled plastic and aluminum inside in addition to less conventional materials like copper, basalt and cellulose. 
The overall effect is a rational prediction of how the company could keep a compact, efficient, environmentally friendly and fun-to-drive speedster relevant in an unpredictable future. We'd say make ours blue, but we can simply adjust that when we get in the car.