Check Out This Insane Spaceship That Will Ferry Tourists Between Earth and The Moon
Out of this world!
Imaginactive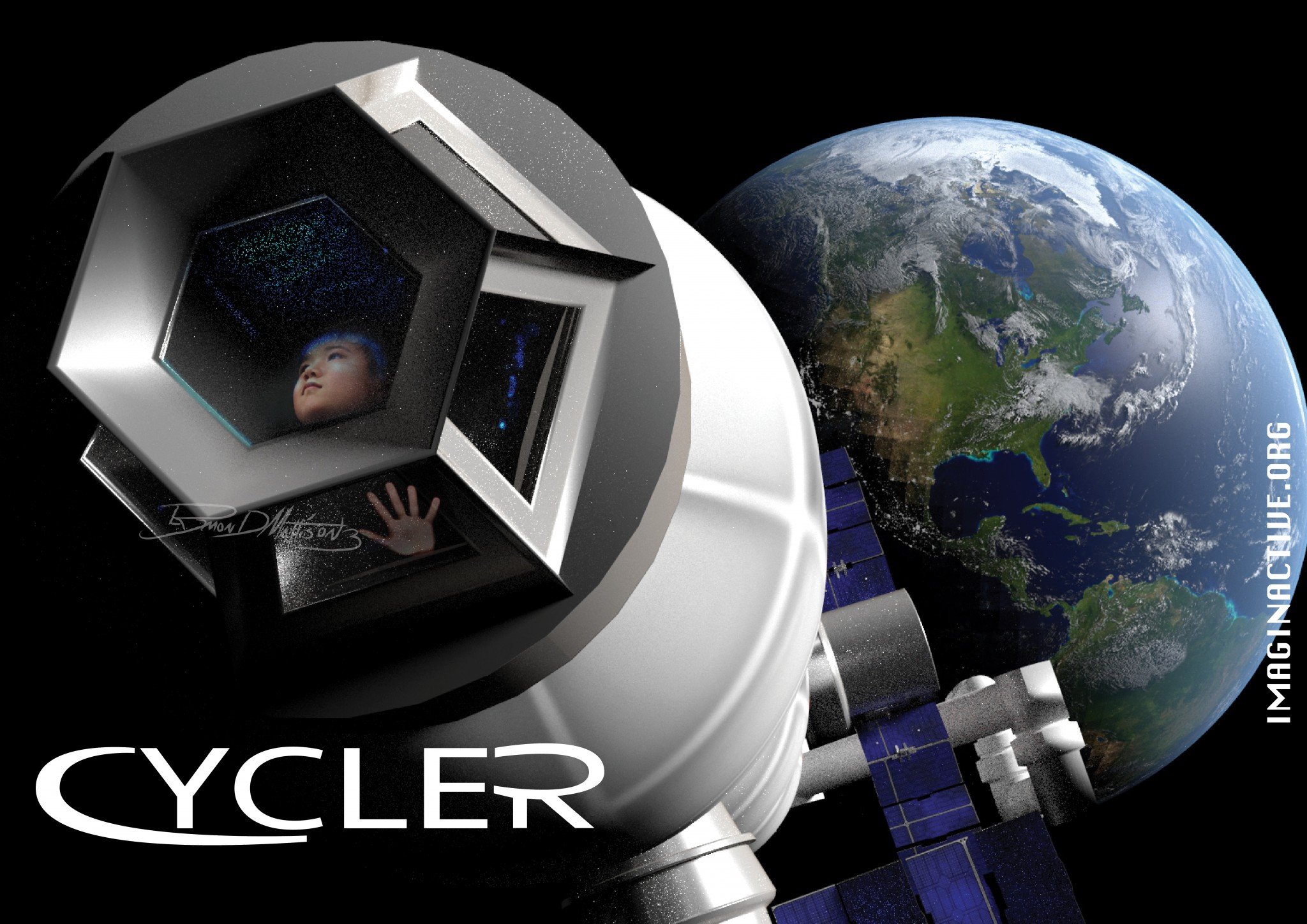 Introducing the spaceship that has been designed to whisk space tourists back and forth between Earth and the moon. 
While others are imagining what space travel might be like following the invention of new technologies, Imaginative design boss Charles Bombardier, in collaboration with Ray Mattison, has dreamed up the lunar Cycler, a transportation system designed using existing interspace technology.
Combining hardware from companies like Bigelow Aerospace, Masten Space Systems and SpaceX, Bombardier and Mattison have created a design for an out-of-this-world vehicle that will continuously cycle between the earth and the moon, hence its "Cycler" name.
The three bubble-like segments toward the front of the Cycler are Bigelow's inflatable B330 modules, linked to provide space for sleeping quarters for a dozen tourist passengers in the front one, an open lounge and dining area in the second one and crew's quarters in the third.
The slender 100-foot section behind the Bigelow modules is a cargo bay which loads materials brought up from the earth to go to the moon using the Canadarm 2, just like the International Space Station uses today to dock SpaceX Dragon capsules.
A pair of Dragons will dock on the Cycler to serve as command centers and emergency escape vehicles.
The SpaceX Falcon Heavy rocket will launch payloads from the earth to rendezvous with the Cycler as it circles in the earth in preparation for a trip to the moon.
Buzz Aldrin has promoted a similar plan, so Bombardier says he is hopeful that perhaps the concept can attract support. 
No timetable was provided, but the B330 modules still need further testing before they can be used and the SpaceX Falcon Heavy still hasn't flown, though it uses proven Falcon components. 
So while this crazy concept isn't necessarily possible for today, it is very a very practical proposal for the near future.