This 'Tron'-style Hubless Smart Bike Is the Future of Two-Wheeling
Get ready to ride your very own Light Cycle.
In the same way that we mock those old-timey bicycles with the extra big front wheels, people will soon say, "Remember when bikes still had spokes and the wheels didn't light up?" That's because the carbon fiber Cyclotron is here to change everything you know about pedal-powered transportation.

It looks cool, thanks to automatic wheel lights inside its hubless, airless tires and a lightweight composite frame that's chock full of sensors. As you go, they give you trip stats such as speed, cadence, distance, slope and altitude, along with info about your battery, heart rate and calories burned.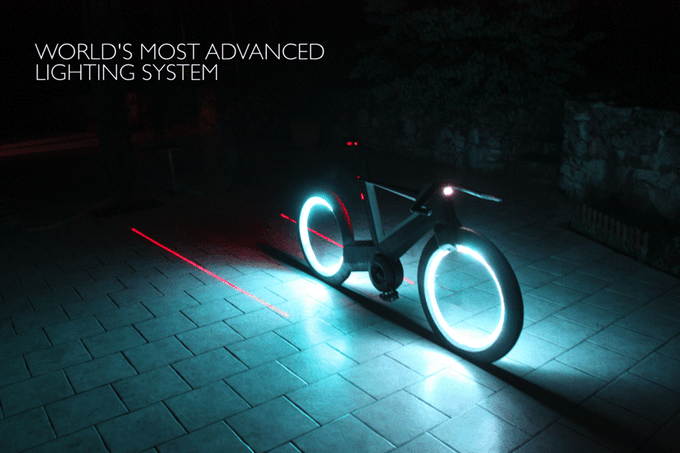 Naturally, it's got a way to hold your smartphone, plus a bike app for it that offers coaching, navigation, theft prevention and low-power warnings. Other features you won't find on the average bike include, e-shift gear paddles, a laser bike lane projector, and special cargo modules that utilize the empty space inside the wheels.
" tml-embed-width="600″ tml-embed-height="338″ tml-render-layout="inline
Having more than doubled its Kickstarter campaign goal, you can still nab the 12-speed model for around $1,300 (almost $450 off retail) and the 18-speed version for roughly $1,550 (about $650 off retail).

Seems like a fair price for the bike of the future—speaking of which, they're planning to deliver these super cycles next June.