The Dallara Stradale Is a Gorgeous New Supercar That Evokes a Classic Lamborghini
It's built on decades of racing experience.
Pursuing racing rivals Ferrari and McLaren from the track and onto the street, Italian race car constructor Dallara Automobili has produced its first-ever sports car for the road, the Dallara Stradale.
Dallara builds all the cars for Indycar teams (the teams bolt in Chevrolet or Honda engines to power them) and has a deep portfolio, building all of the cars for Indy Lights, Formula 2, and Formula E, among others.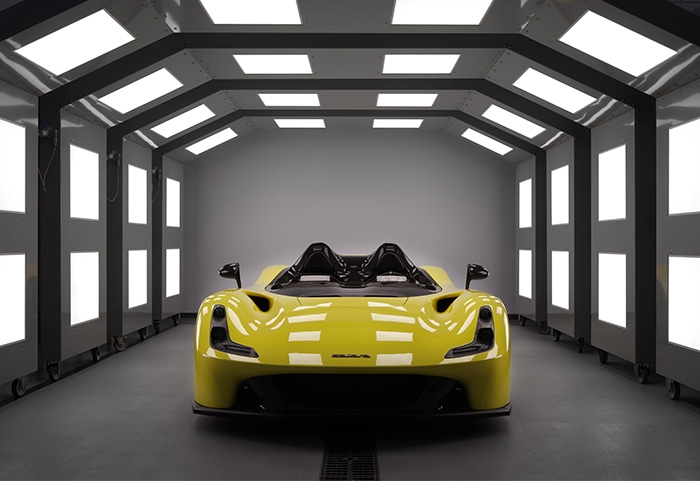 The company was founded in 1972 by Giampaolo Dallara, who was the chief engineer for the legendary Lamborghini Miura super sports car. The Daytona 24 Hours-winning Ferrari 333SP race car was also a Dallara product.
The Stradale is built to work in multiple configurations. The base configuration is stripped to near-racecar trim, with no doors, windshield or roof, making driving it a bit like the Polaris Slingshot we tested.
A step up from that is to install the windshield, followed by the 'T' roof and flip-up gullwing doors for a fully enclosed cockpit.
The Stradale's engine is a 400-horsepower 2.3-liter turbocharged four-cylinder that propels the 1,885-lb. machine to a top speed of 174 mph. At that speed, with the optional rear wing installed, the Stradale nearly achieves the mythical 'drive on the ceiling' level of downforce, generating 1,810 lbs. of traction.
Additionally, the Stradale can corner at 2g of lateral force, which is about double that of a typical high-performance street car and more in line with the performance of race cars.
"Designing the Dallara Stradale was really like transforming that dream of Giampaolo Dallara to make his own road car into a sculpture," explained co-designer Lowie Vermeersch. "It was a dream that was rooted in the timeless beauty of his Miura and fueled by a long career full of passion for the race."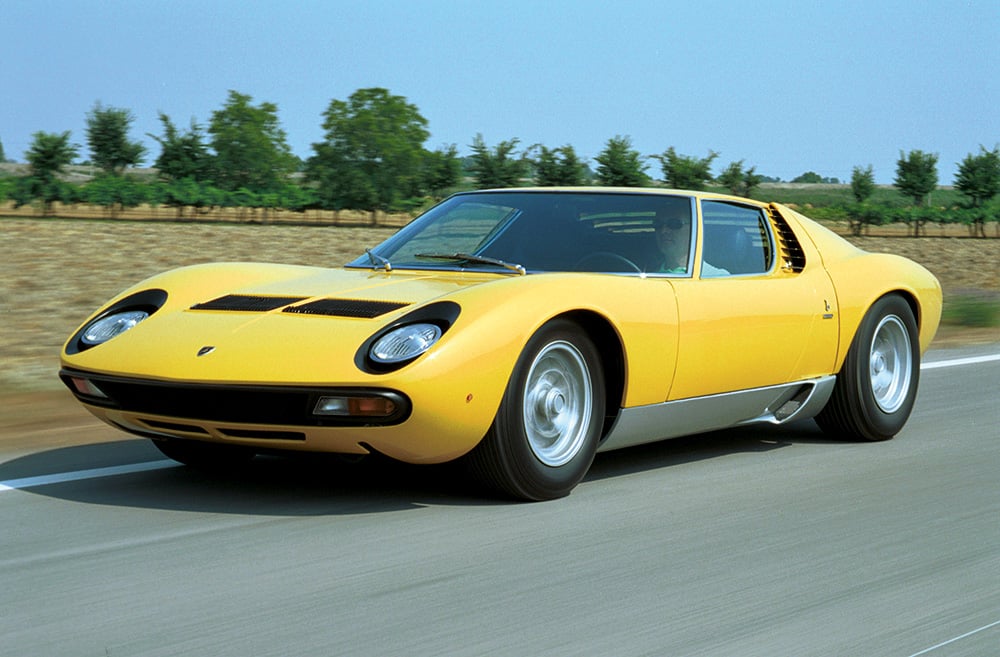 Even the Stradale's debut shade of yellow recalls the Miura's signature hue. Here's hoping Dallara's first street car is the beginning of a success story to equal its race car building efforts.
Dallara says the Stradale is available in nine different colors, but the company has not released pricing or potential U.S. availability.