Check Out the 15 Craziest Builds from TV's Top Custom Car Expert
Dave Kindig from 'Bitchin' Rides' has a way with heavy metal.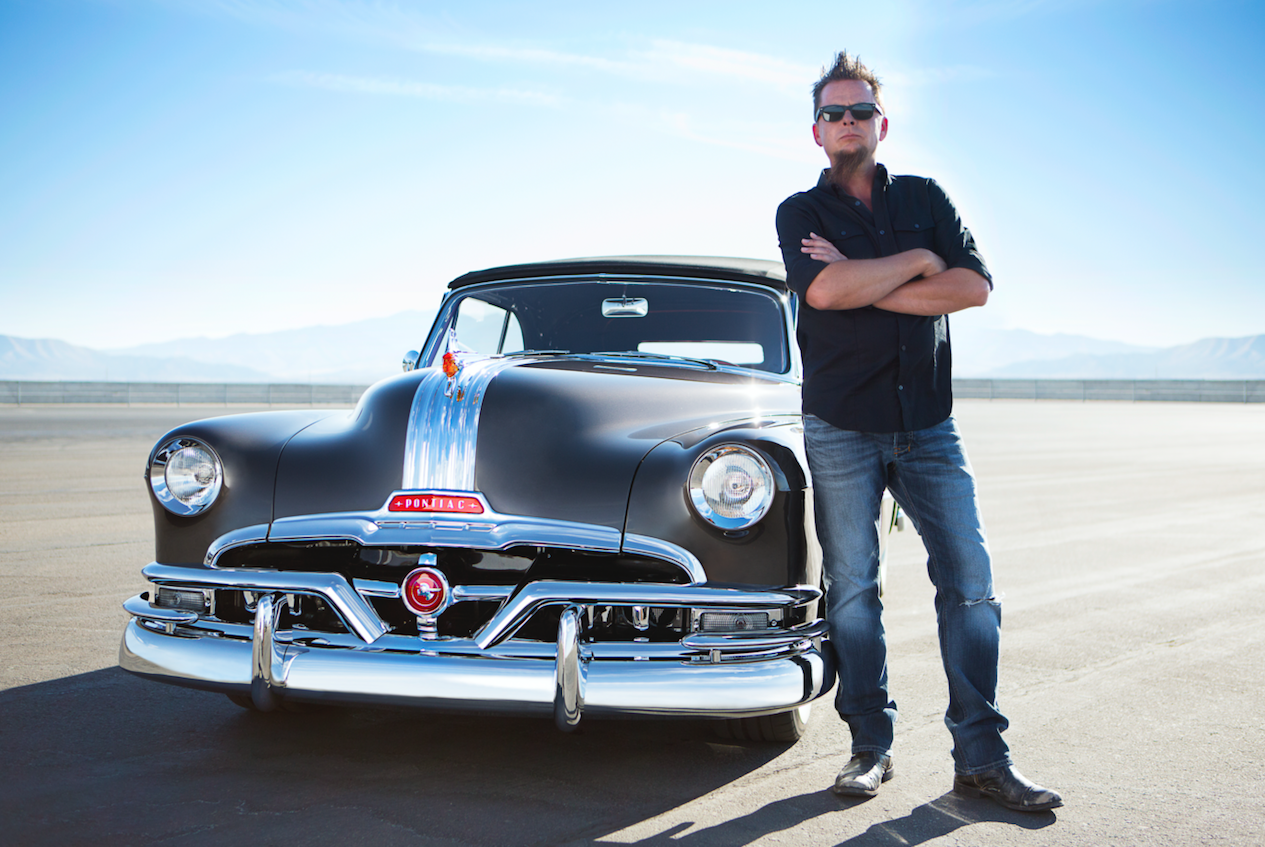 You might not think of hot-rod heaven when you think of Salt Lake City, Utah, and you might not think of '14 Audi R8s or '08 Dodge Chargers when you think of muscle car builders and custom car fabricators. But you should. In fact, breaking stereotypes and shattering expectations are the virtues upon which Dave Kindig, star of Velocity Channel's Bitchin' Rides and owner of Kindig-It Designs, has built his reputation. 
We caught up with the reality tv star and custom car king to find out exactly how, and why, he creates the masterpieces that his clients and viewers have come to expect.
How did you get in to customizing cars?
Started when I was a very young kid, customizing Hot Wheels, building Legos, I actually started drawing cars when I was 5 years old. I really always had a passion for it, love the shape and feel and it's kind of a romance for me – I love cars.
What's your favorite part of the process? Designing, fabricating, or presenting the finished project?
Designing, definitely.
What is the longest you've spent on a project? Which one was it and why did it take so long?
By far I think the biggest project we have ever done is the 1959 GM Futurliner that took 19 months to do, plus all the research time. It was an incredible project. Glad to have it done, because it took up a lot of space in the shop.
Do you have a favorite classic car, or a favorite period of cars?
You know I don't have a favorite, I always say the next car I finish is my next favorite. I'm very much flavor of the month, whatever is done next is my new favorite and then next one after that is next favorite.
Is it harder to completely redesign a car or to improve upon a car within its existing form?
I think every car has its challenges, and to be honest with you, it depends on what I've talked to the customer about with their car. Either completely change and redesign it or if we are going to play off the original, restore it but then do all modern drive train. Every one of the cars has its own personality and its own challenges, but I don't have a favorite way to do it. Whatever tickles the customer, we just go nuts on it.
What is your favorite car that you own currently?
Well, I don't own it yet but I'm looking forward to next spring. Right now I drive what I call a 'Snob Rod', it's a 2010 CL 63 AMG Mercedes – big body, two door, hard top. Love the car, it is very comfortable. I've always been a supercar fan, so I'm looking forward to next year, who knows, but maybe a Ferrari or Lamborghini is in my very near future. And after that, we are building a '57 Corvette, my wife and I for her Dad, that we will get an opportunity to drive around and enjoy and of course give him something to enjoy since he is retired.
What car do you use as your daily driving car most often?
The 'Snob Rod.'
What's your biggest non-car hobby or passion?
Love golfing! Absolutely love to get out with my wife and my friends, just go hit the balls you know we try and be really good—but we honestly couldn't care less about keeping score. Getting out on a course, beautiful surroundings, hanging out with good friends and 'hacking away' as they say. I absolutely love it.
Which one of your peers' work do you especially admire?
You know I got a lot of great friends that are in the industry, lots of top-end builders and they are all great. Jesse Greening, I'm a huge fan of Jesse's, Troy Trepanier over at Rad Rides By Troy is awesome, and of course you can't forget Chip Foose. He is such an amazing artist and is so creative. I always say there is an ass for every seat, and I think that I would take any of the seats that they produce! Borrow it for a day or so… but I get bored real quick, so always need the next best thing.
What are the five best projects from your show?
Our biggest favorite is the GM Futurliner—it was such a huge project, certainly stands out. No one else is really restoring a Futurliner these days, so that one to me is a special project. Glad it's done, of course.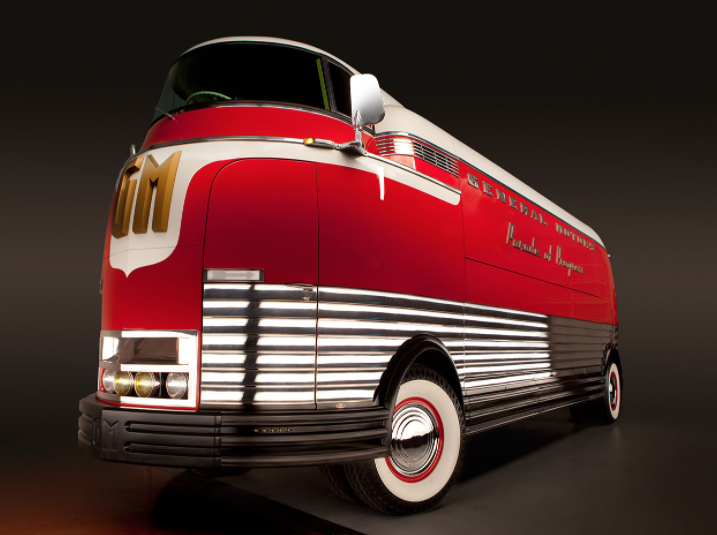 The Phantom Fleetside 1950 Chevy Turbo Truck – it was an awesome project and something I always wanted to build myself. I got to live vicariously thru the client while it's my Hot Rod dream, and made that a reality for Craig.
The Blue Suede Shoes. A great friend of mine, Ron Neiss, we got a chance to build a '59 Buick Invicta and we used a lot of Italian shoe design and of course the theme Blue Suede Shoes. He wanted something really Rock and Roll and that whole car built out was really nice. We actually just drove it 3,100 miles on the Good Guys Tour.
Another one that was great is the '60 Copper Caddy. We were trying to keep the car looking classic and custom without going too overboard. So, when the client wanted "copper copper copper", it was not necessarily what I had in mind. I thought "chrome copper chrome" is really what the order was. It was huge project but it was a great one for Jerry Logan.
Last but not least, is probably the next one I do. You'll have to stay tuned for that one.