DeLorean Confirms Plans to Produce Limited Run of Iconic DMC-12
The gull-winged car made famous by "Back to the Future" is waging a comeback.
The DeLorean DMC-12, best known as Doc Brown's 1.21-gigawatt time machine in Back to the Future, is likely entering production again nearly two decades after the last model rolled off the assembly line in 1982. 
We first heard rumblings about the gull-winged coupe's return in 2016, when DeLorean Motor Company announced that a limited run of DMC-12s would be built under the Low Volume Motor Vehicle Manufacturers Act of 2015. The program allows small companies to produce up to 325 cars that don't adhere to today's federal safety regulations annually. 
Road and Track reports that DeLorean put production on hold because the National Highway Traffic Safety Administration (NHTSA) failed to submit program guidelines before the act was supposed to take effect in December of 2016. But in October 2019, SEMA filed a lawsuit that practically forced the NHSTA to finally submit a 120-page document outlining its guidelines.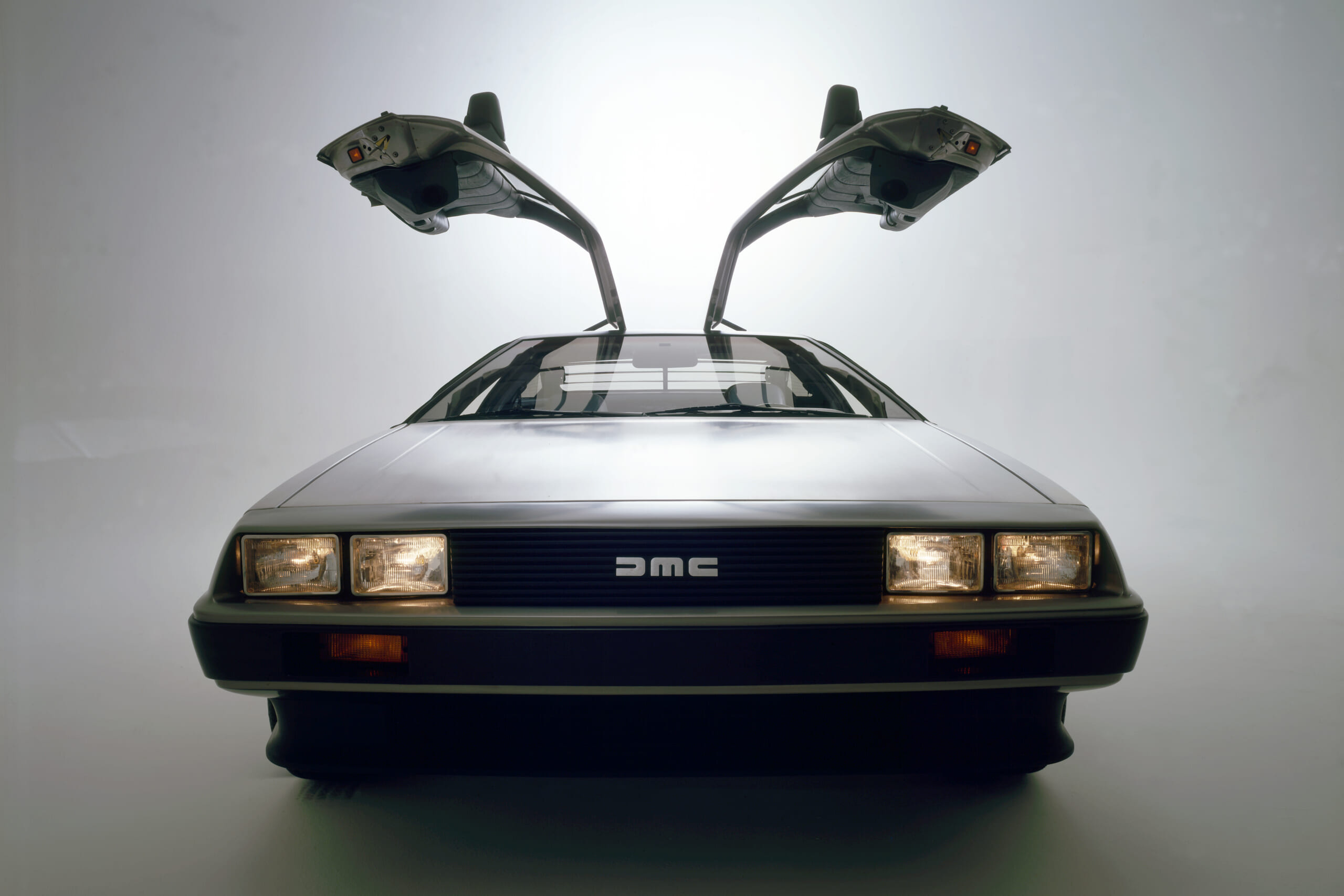 Speaking to Hagerty, DeLorean Motor Company vice president James Espey confirmed that DMC-12 production plans are back on. As Maxim previously reported, the stainless steel shell that made the vehicle an 80s icon will remain virtually unchanged, but underneath will be a modern 300- to 350-horsepower engine. The original Peugeot-Renault-Volvo-sourced V6 produced an underwhelming 130 horsepower, by comparison. 
DeLorean isn't taking orders yet, as the NHTSA could get an administrator who slows the process down before the 2020 presidential election. The Office of Management and Budget also needs to review the NHTSA's guidelines, which could take six months. 
"There will be no cars produced under this legislation for at least a year," Espey told Hagerty. "And that's presuming the feds do their job this time and don't drag it out for four more years."
That said, we're closer than ever to seeing "new" DeLorean-made DMC-12s.