Dendrobium Motors 200-MPH Electric Supercar Debuts At Geneva, Gives Us Heart Attack
Fingers crossed they get enough orders to green-light production.
Dendrobium Motors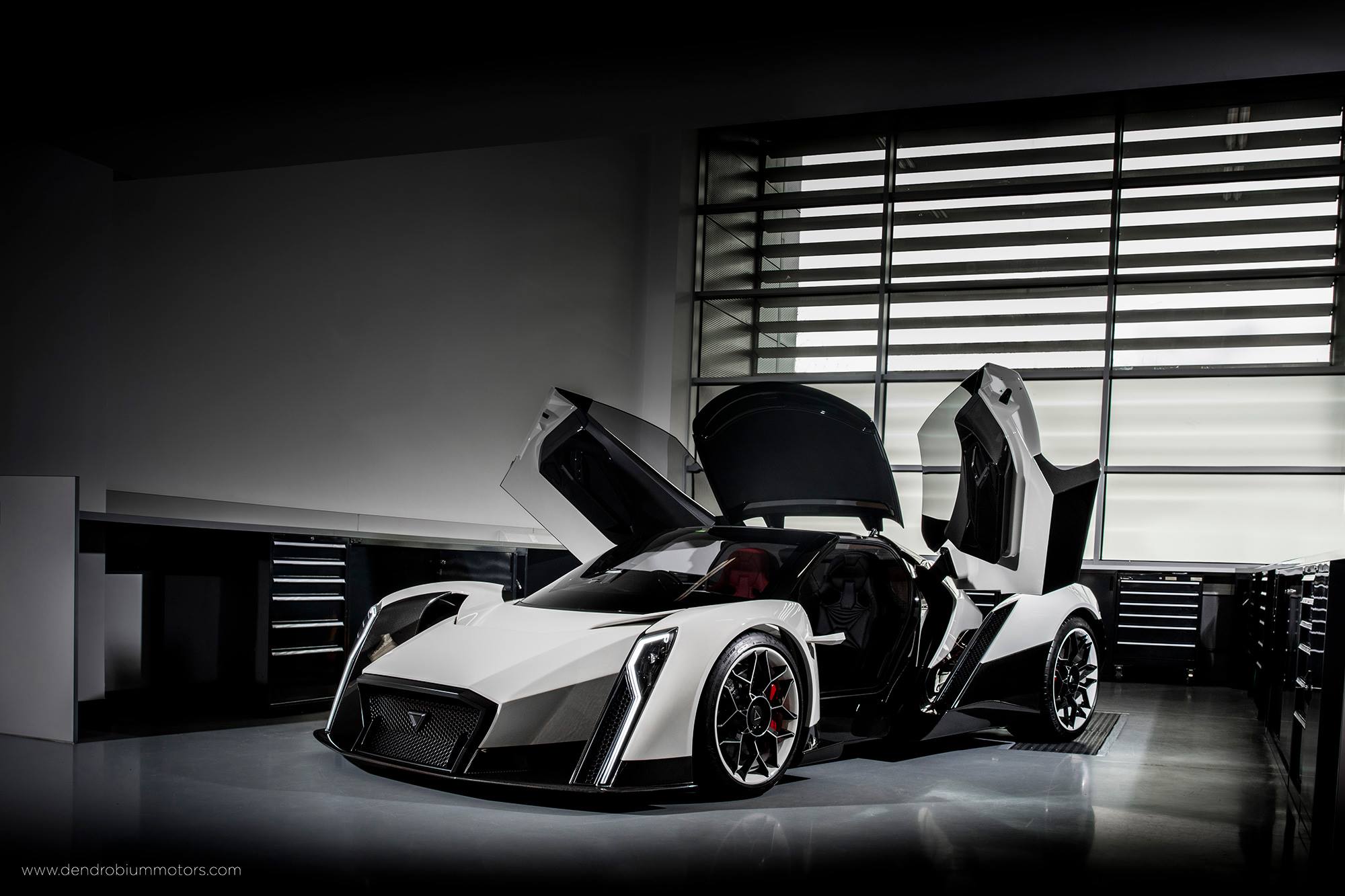 Singaporean electric vehicle start up Vanda Electrics revealed the much-anticipated Dendrobium Motors electric supercar at the Geneva Motor Show, and the stunning white rocketship did not disappoint.
The car's name is drawn from Singapore's Dendrobian orchid, and its rear-hinged butterfly doors and flip-up roof are meant to evoke that flower's petals when they are open.
The car's technical specifications are as special as its design. The goal is a 2.7-second 0-60 mph acceleration time and a top speed higher than 200 mph. That high a top speed is difficult for an electric car because it requires the engine to spin too quickly.
Internal combustion-powered cars use multi-speed gearboxes to overcome that issue, but electric motors make so much torque that gearboxes aren't needed for low-speed driving and they also tend to break such transmissions with their extreme torque.
It was the intent of the original Tesla Roadster to use a two-speed gearbox to aid its performance, but Tesla was never able to get the transmission to survive. Now Dendrobian faces that challenge, but it is a manageable problem, says Ian Cluett, head of programs for Williams Advanced Engineering, which built the Dendrobium prototype for Vanda Electric.
It is a matter of controlling the electric motor's power at various speeds, Cluett explained. The Dendrobium uses four electric motors, mounted between the wheels, so it has all-wheel drive. Williams Engineers provides electric drive components for the Formula E racing series, so it has extensive experience with high-performance electric cars.
Inside, the Dendrobium's seats are upholstered in exclusive, environmentally friendly leather provided by Scotland's Bridge of Weir, with stitching designed to evoke musculature.
Vanda is surveying prospective customers at the Geneva show, according to CEO Larissa Tan. If enough interest is found, Vanda will build "tens" of Dendrobium cars, she said. The decision whether to go forward with production will come soon after the show.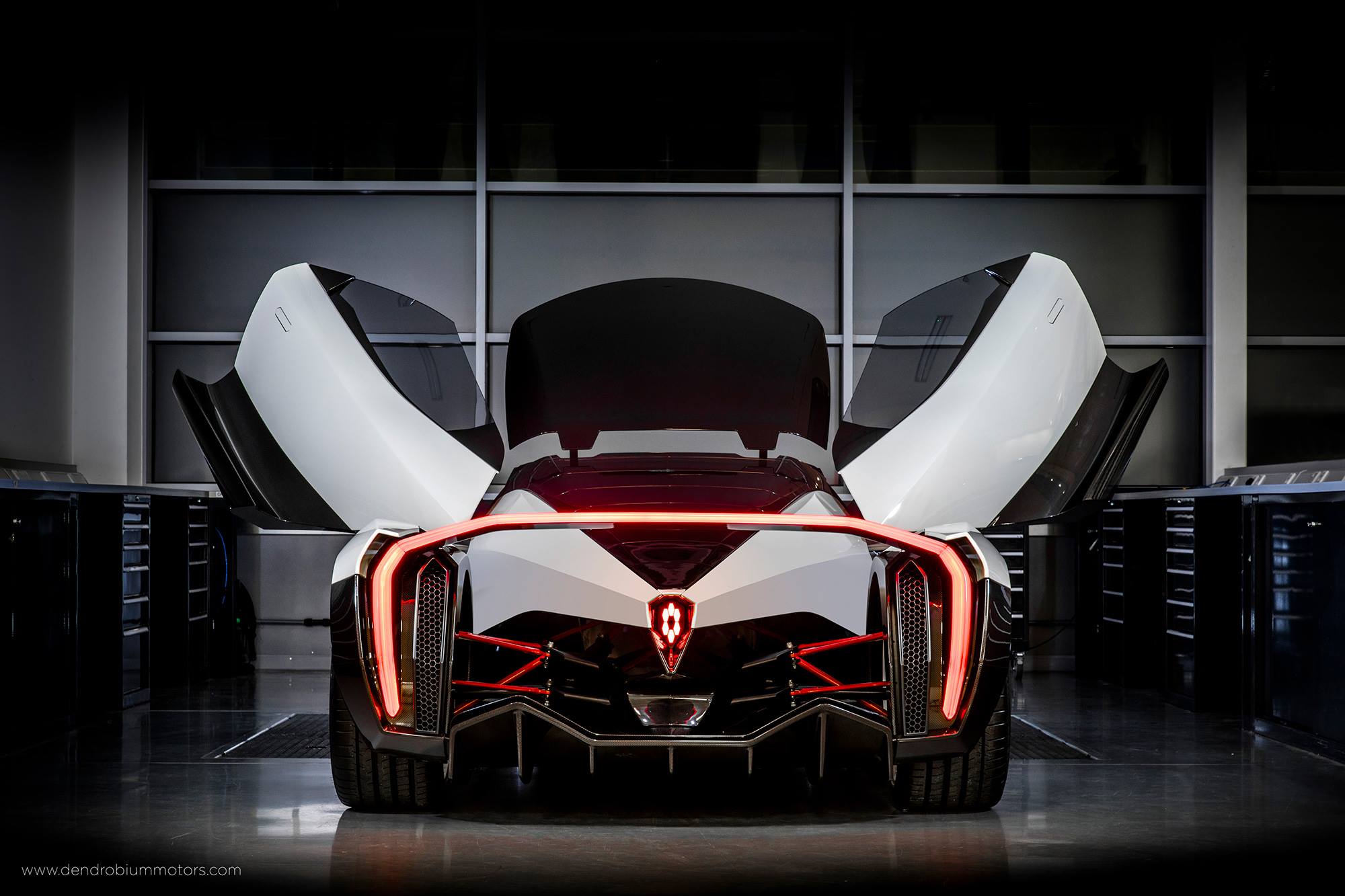 The prototype is built with right-hand drive, according to the expectation of drivers in both Vanda's Singapore and Williams' England, but a production car would be available with the steering wheel on whichever side the customer's country requires, according to Cluett. 
If Vanda decides to proceed with the Dendrobium, production would begin in 2020, Tan said. The exact price hasn't been set, but it will be "seven figures," she told Maxim. If you have to ask…