Denmark's Wrenchmonkees Are Crafting World-Class Custom Bikes
Straight outta Copenhagen.
Copenhagen's Wrenchmonkees may be the coolest custom motorcyle builder you've never heard of. The "great Danes" as they're known to many industry insiders have been serving up some of the coolest customs though they've yet to sell a single bike in the U.S. because of the dual demons of cost and emissions. But we expect that to change pretty soon.
The Megadeluxe crew recently caught up with the shop's co-founder Nicholas Bech and got the lowdown on their philosophy when it comes to creating something completely different for Europe's discerning riders. "You know, when you say 'custom bikes,' for anybody here in Denmark, it's Harley Davidson, you know, that's a 'custom bike.' Until we started presenting something else."
Instead Bech and co. started focusing on Yamahas, Hondas, British bikes and some more obscure Italian stallions like Laverda. "We don't want to do the same bike twice," Bech says, a sly reference to some Johnny One Note builders who keep churning out the same design over and over. "That's mainly just because we want to keep ourselves active with the design and aspects of doing these bikes, and trying to figure out what kinds of bikes people are riding in different styles."
Above all, Bech says, "I wanted to do something that people can discuss, whether they like it or they hate it. I actually really don't care, because it's really more important that you don't drown in the conformity." Bech has something to add – or subtract – to nearly every bike that crosses his path, with one exception: the famed Ducati 999 superbike. 
"I would keep it as it is because I love that, you know, they made it with a purpose, and I think they solved that very well. It's a well-designed bike, everything is great about it." Not to mention it's won a ton of superbike racing titles. Also it's hard to improve on a machine like that, though it's hardly something you'd ride to work every day.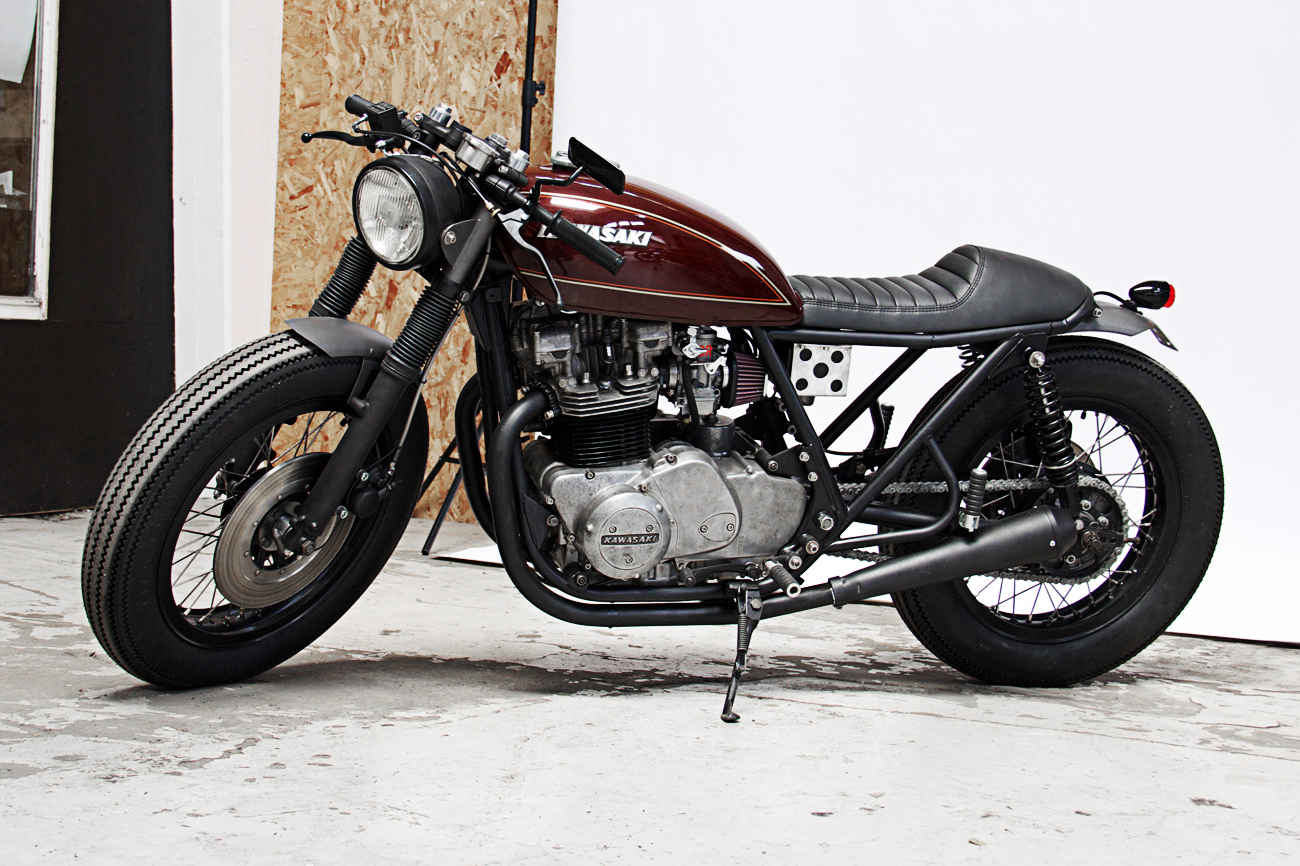 And above all, Bech says, any custom bike should be perfectly rideable, and not merely a metallic work of art. "You shouldn't be worried about scratching your bike," he says. "You shouldn't be worried about it if gets dirty. Actually ride it, that's what it's made for. We love to make bikes look differently, but you should also be able to ride it. That's what it's all about in the end." Amen.