The Deus Ex Machina 'Beastie' Is a Mean Custom Ducati Built To Conquer Pikes Peak
This badass bike has streetfighter style and superbike power.
Australia's Deus Ex Machina has transformed many stock bikes into badass custom creations—see this BMW RNineT "Henrich Maneuver." 
Its latest is "The Beastie." Cool Material reports that it's based on modded Ducati Hyper SP that Dues Ex Machina's director, Michael "Woolie" Woolaway, raced to take second place during his 2018 Pikes Peak Hill Climb trial.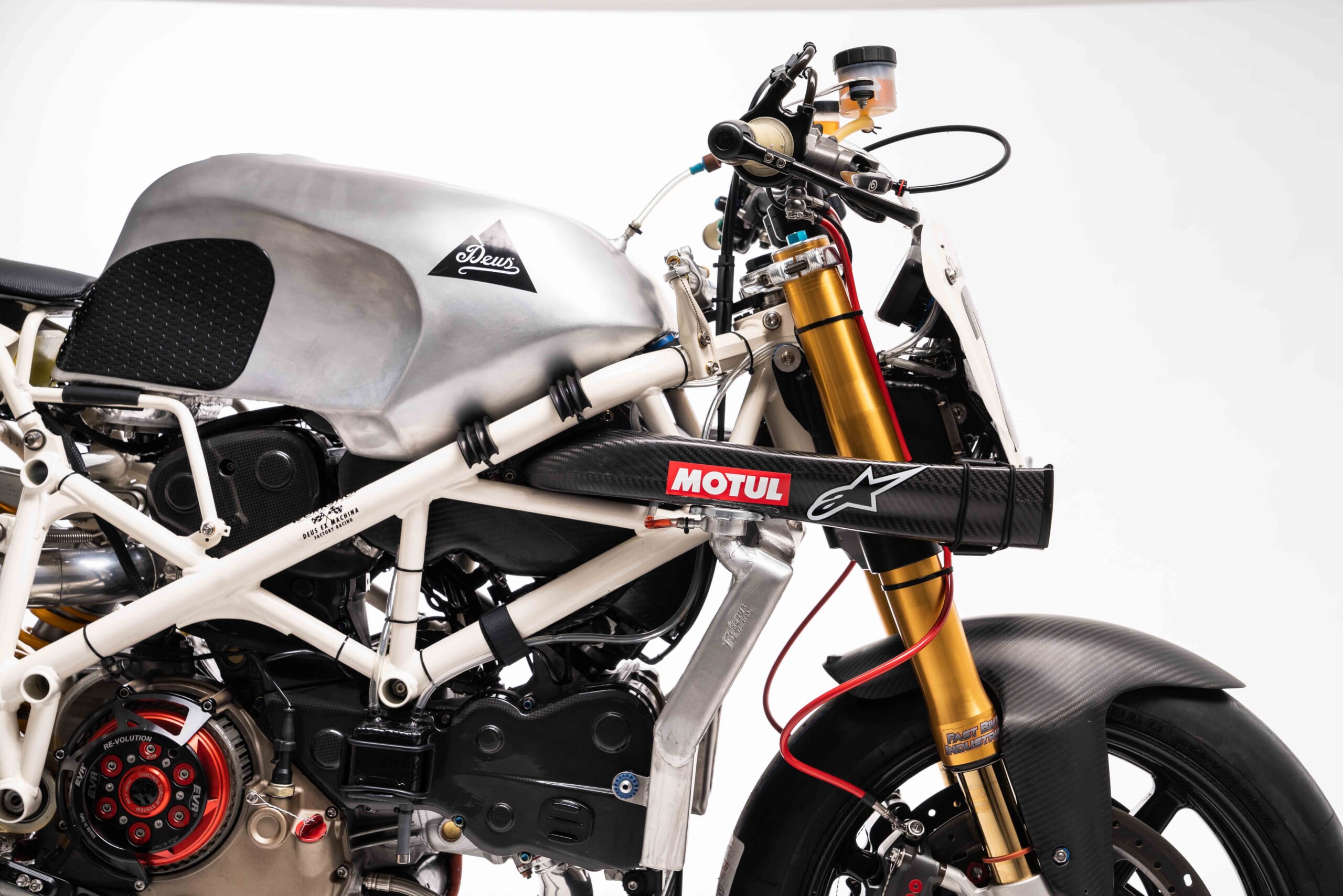 "Based on" is the operative phrase, as the only parts that carried over are the front number plate and wheel, seat section and electronics. Internals from the old engine were transplanted to a World Superbike-spec Ducati 1198R L-Twin and tuned to crank out 180-horsepower. First gear is as long as the second was on the old transmission, and all in the Nova gear box are in a closer ratio for faster acceleration. 
The skeletized frame comes from a Ducati Streetfighter, helping to cut weight to just 340 pounds, and a new magnesium swing arm was installed at Woolway's request to improve handling.  
"I got it wrong last year as I did not realize how tight the Pikes Peak course was, so I had to mussel the bike around a lot, Woolway said. The goal this year was to build a light fast bike that was comfortable to ride and turned well and more importantly finished turns with ease."
Though he improved on last year's run in at the 2019 Pikes Peak event, he ended up coming in fourth. Still, we bet it was a helluva good time. Contact Deus Ex Machina if you're interested in purchasing The Beastie from its current Los Angeles location.