5 Reasons the All-New Fiat Spider Isn't Just a Miata with a Facelift
These half-siblings have some important distinctions.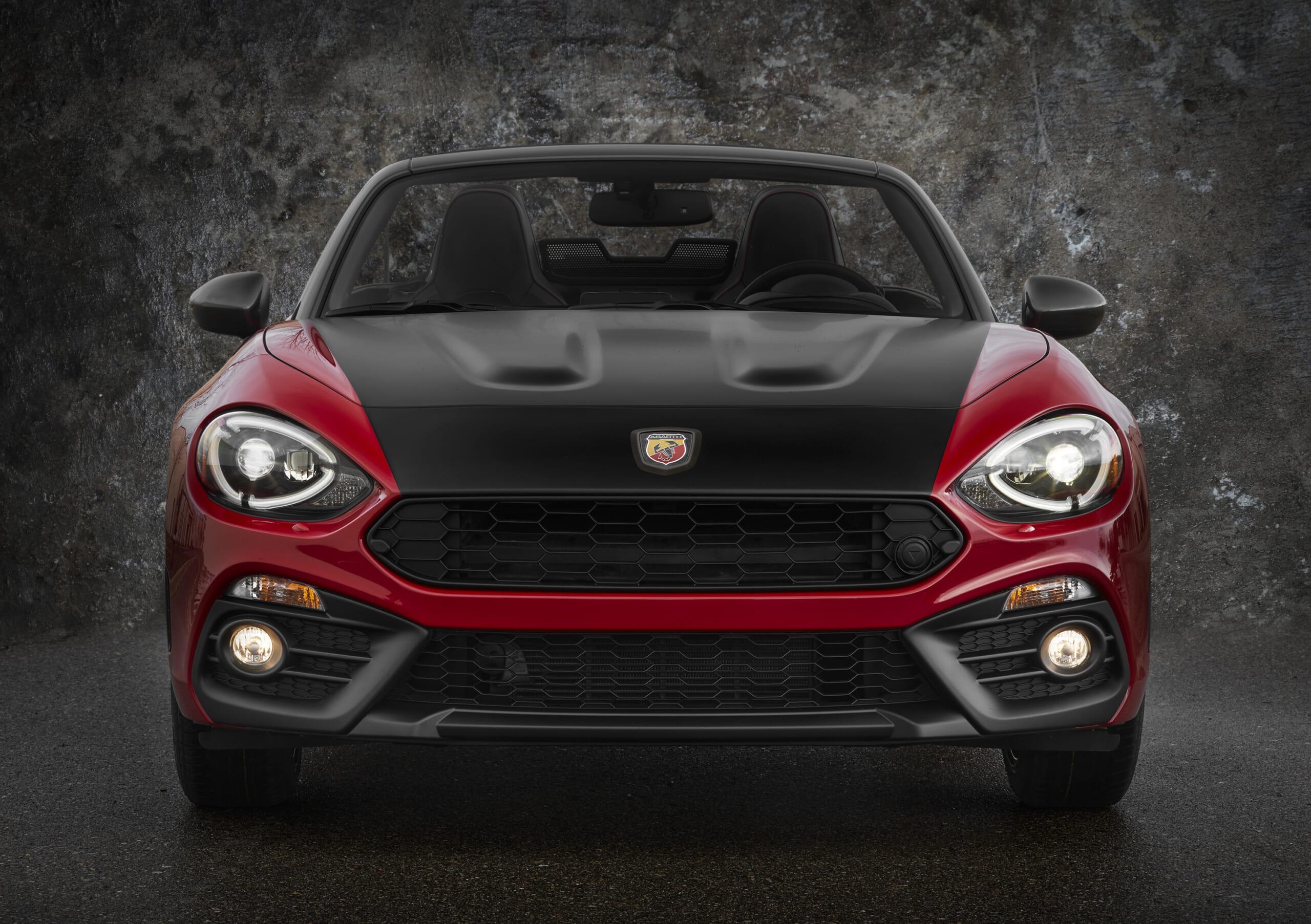 That the reborn Fiat 124 Spider is built in Mazda's Hiroshima factory alongside the MX-5 Miata is widely known, and the cars share many components. But the two companies went to great lengths to differentiate the roadsters, so here's your checklist of some key factors setting the Fiat and Mazda apart.
1. Engines
The Fiat has nine more horsepower. Or five. It depends. The 124 Spider uses Fiat's turbocharged 1.4-liter Multiair engine, which produces 160 horsepower. Unless you spring for the hot-rod Abarth version (pictured in the red and black), which buys 164 horsepower. 
Mazda's MX-5 uses that company's naturally aspirated 2.0-liter SkyActiv engine, making 155 horsepower. The difference between the two engines is greater in torque, where the Fiat's turbocharged engine enjoys a substantial 36 lb.-ft. advantage.
Nevertheless, the Mazda engine's crisp throttle response and linear power delivery could push the advantage in the MX-5's favor by a purely seat-of-the-pants rating, so consider this a tie.
2. Trunk space
It is surely true that no one buys a two-seat roadster for its vast trunk volume. However, it is certainly a nice perk to be able to take more than clean socks and underwear on your weekend getaway for two. The 124 Spider is slightly longer than the MX-5 Miata, a difference that contributes to 10 percent more trunk space. It is still less than five cubic feet, which means you'll be able to pack two pairs of socks and underwear.
3. Fuel economy
With great power comes great fuel consumption. Or something like that. The Fiat pays for its modest power advantage with a modest 1 mpg EPA fuel economy penalty compared to the Mazda. Again, probably a wash, since real-world efficiency depends more on the weight of the driver's right foot. Both cars average in the high 20s for city driving and mid-30s for highway, so you'll be fine either way.
4. Comfort
Mazda backs up its "zoom-zoom" slogan, so its cars are built with performance in mind over comfort. In the case of these fraternal twins, it means that the MX-5 has less sound deadening, leaving Fiat to make a case for comfort with a quieter cabin. Fiat has also applied more soft-touch materials to lend a cozier feeling to the otherwise nearly identical cockpits.
5. Weight
In part because of Fiat's choice to coddle occupants, the lightest Mazda is more than 100 lbs. lighter than the lightest Fiat, and when comparing the heaviest versions of each, the Fiat is 135 lbs. heavier. This is probably why the Fiat doesn't feel quicker and why the Mazda is more fuel-efficient.
The bottom line is that the Mazda remains more true to the hard-core sports car fanatic philosophy, while the Fiat is probably better-suited to drivers attracted by car's racy lines and wind-in-the-hair freedom. Fair enough. Drivers: Choose your weapon.