The Dodge Challenger Hellcat Redeye Is Here With a Demon-Like 797-HP
Something wicked this way comes.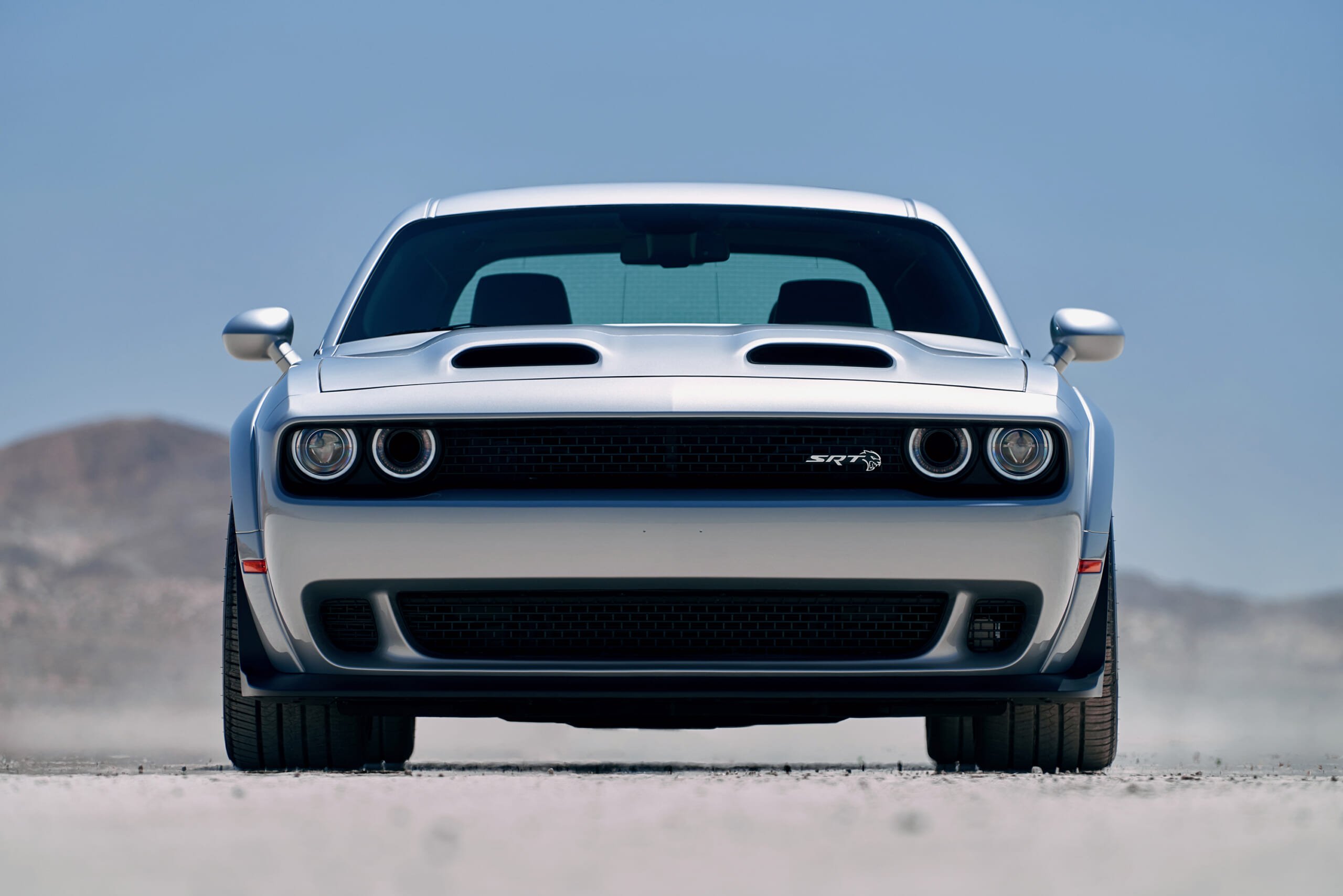 Dodge pulled the plug on production of the 840-horsepower 2018 Dodge Challenger Demon last month, but if you missed your chance, the Mopar boys have a second chance planned for 2019.
The new model is called the Dodge Challenger SRT Hellcat Redeye and it uses a version of the Demon's engine without the drag racing-specific tuning tweaks, so it is rated at 797 horsepower. It is available with and without the Hellcat's Demon-inspired widebody fenders that debuted as a Hellcat option last year.
The Redeye is one of a trio of new Challenger variants planned for 2019. The others includes the 485-horsepower Hemi V8-powered Challenger R/T Scat Pack Widebody, which now features the Demon's widebody fender flares, wider wheels and tires, larger six-piston Brembo brakes and aluminum hood with a single air intake.
In between is the Challenger SRT Hellcat gets the new twin-snorkle hood from the Redeye, and the cold air intake contributes to a boost of the Hellcat's power rating to 717 horsepower, from the original 707 hp.
The Redeye launches to 60 mph in just 3.4 seconds, clears the quarter mile in 10.8 seconds and stretches out to a new top speed of 203 mph.
The upgraded Hellcat now blasts through the quarter mile in just 10.9 seconds in Widebody trim (the regular model needs 11.2 seconds to get there). Their roles are reversed for top speed, where the narrower car cuts through the air at 199 mph, while the fatter Widebody stops accelerating at 195 mph.
Details on pricing and availability aren't quite ready yet, but Dodge does say that the Challenger R/T Scat Pack Widebody will sticker for less than $40,000, providing that BDE for within-reach money.