The Dodge Challenger Scat Pack 1320 Is a Hemi-Powered 'Demon Lite'
It also comes drag-strip ready.
Plenty of us enjoy an evening at the drag strip, and we would love to play with the drag racing-optimized Dodge Challenger Hellcat Demon's many gadgets that help the world's quickest production muscle car evaporate quarter-mile runs in less than ten seconds.
But the Demon was an expensive, limited-production model that escaped the grasp of most of us. (This is partly because they were snapped up by well-connected car nuts like Goldberg, who told us at the Goodwood Festival of Speed that he has two Demons!)
Dodge feels your pain, and has developed a drag strip-ready naturally aspirated Challenger that includes all of the goodies that help make the Demon a track monster.
The car is the Challenger R/T Scat Pack 1320 (so named because, as every drag racer knows, a quarter mile is 1,320 feet) includes Adaptive Damping Suspension with Drag Mode, Line Lock, TransBrake, Torque Reserve and extreme-duty 41-spline half shafts as standard equipment.
As with the Demon, the Scat Pack 1320 doesn't come with passenger seats as standard equipment, for minimum weight at the track. Everyone who lives on Planet Earth can buy those seats for a buck, each.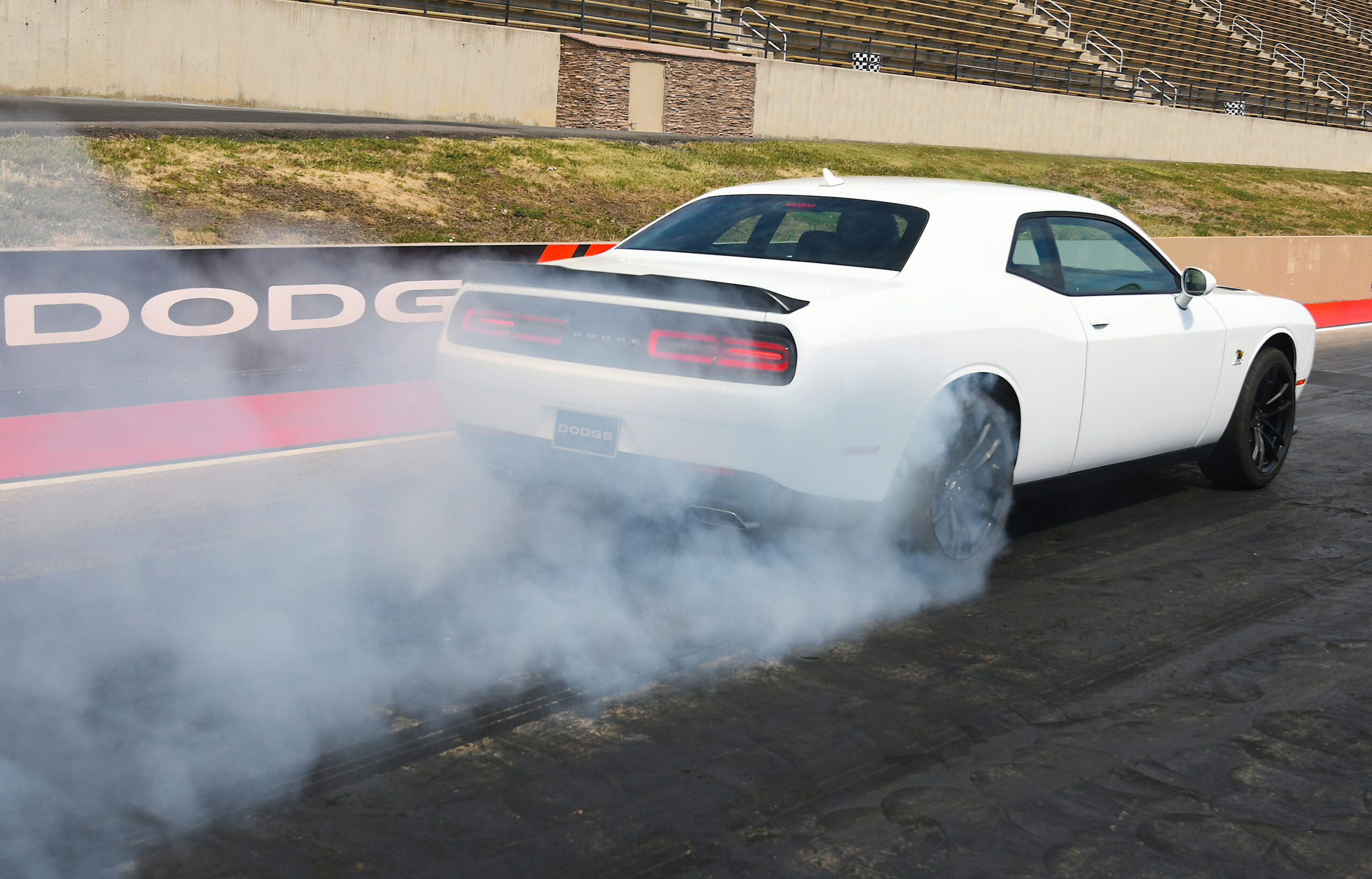 While the Demon's 840-horsepower supercharged engine is absent, the 1320 does have Dodge's 485-horsepower, 475-lb.-ft. 392 Hemi V8. As with the Demon, only the TorqueFlite eight-speed automatic transmission is available, because automatic transmissions lay down quicker, more consistent (if less fun) drag strip runs than manual transmissions.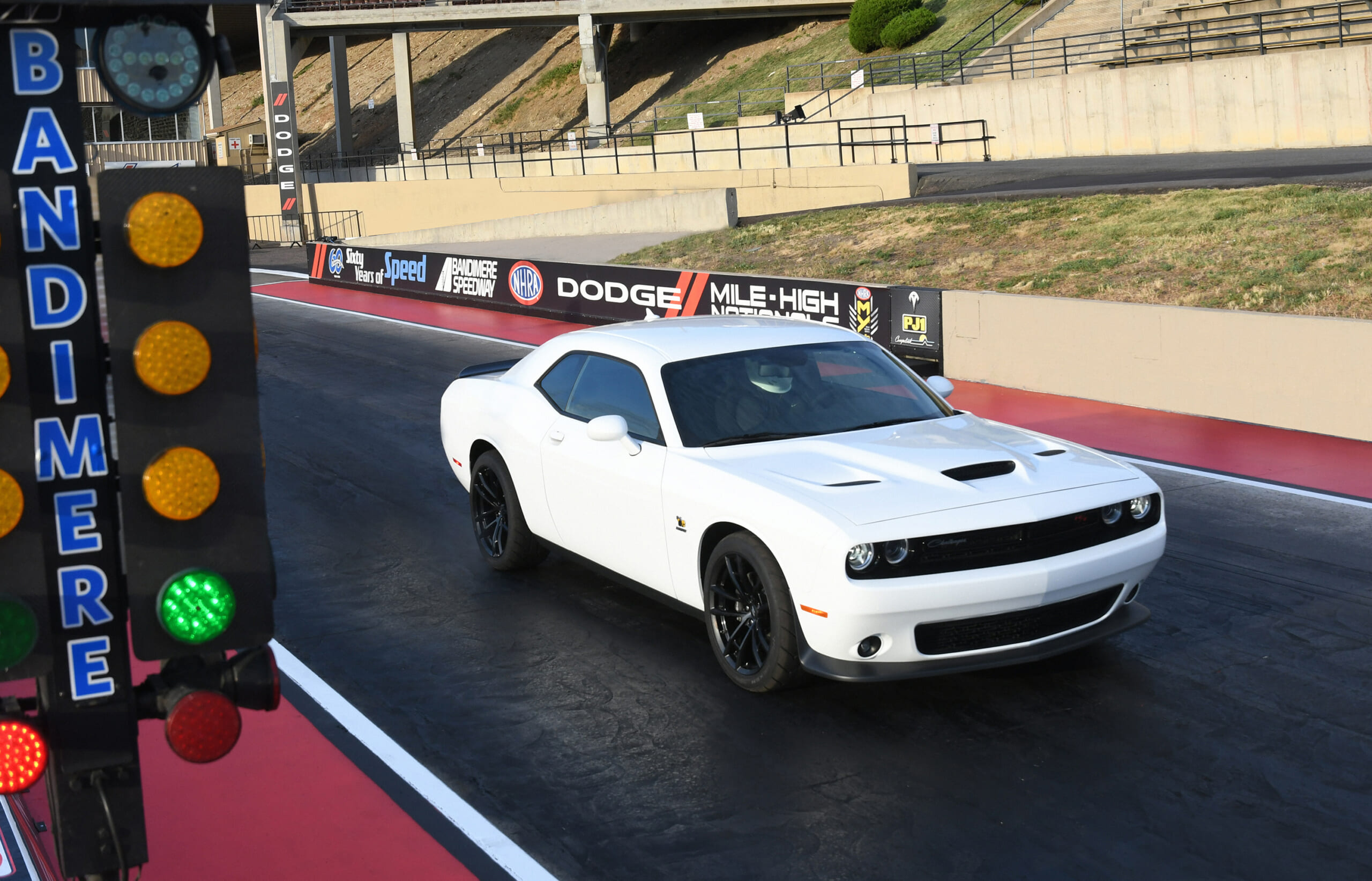 You can also get the Demon's specially developed Nexen SUR4G Drag Spec 275/40R20 street-legal drag radial tires, which contribute to the 1320's 11.7 second quarter mile time. Plus, it comes with a new version of the Dodge Super Bee logo, because why not.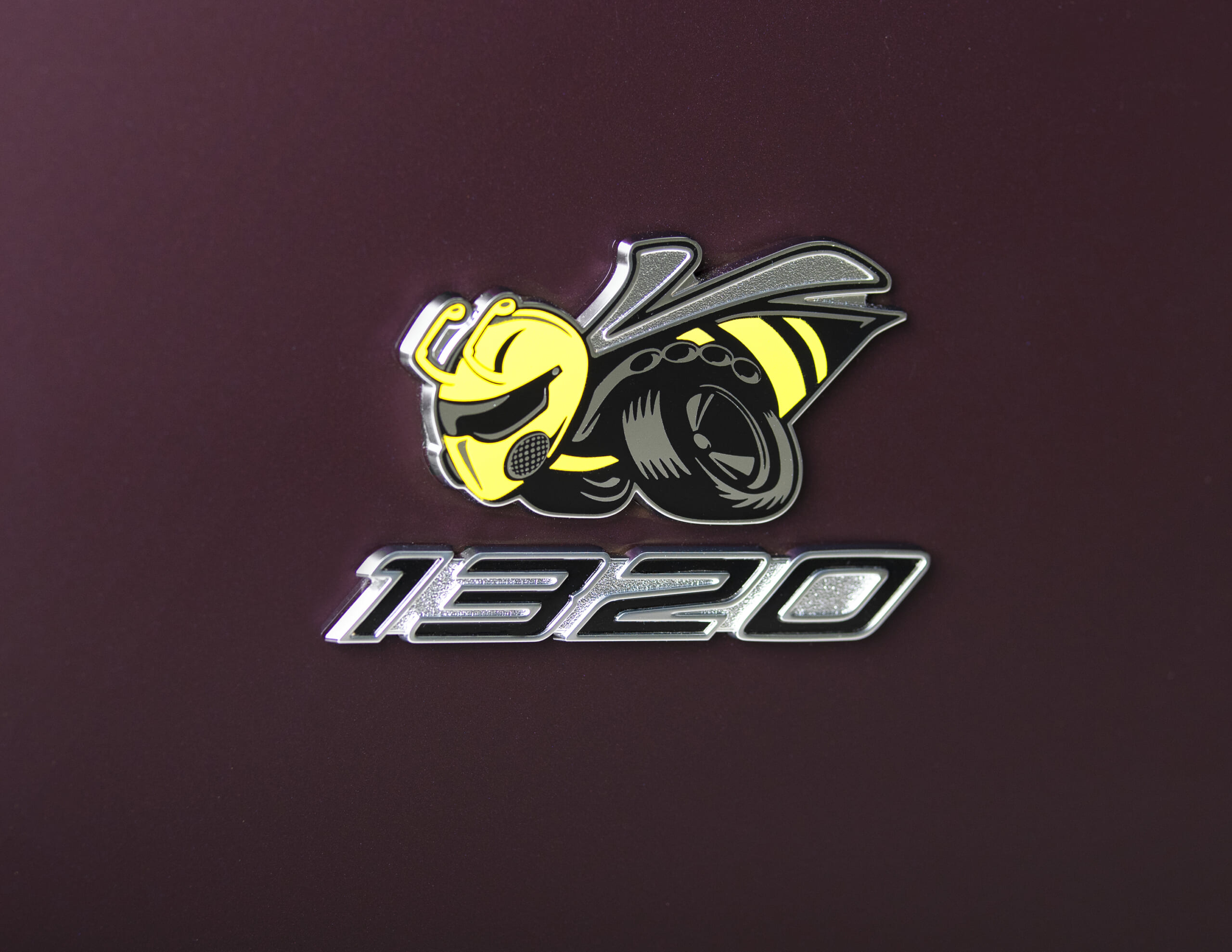 The price tag for the 2019 Dodge Challenger R/T Scat Pack 1320 Package is $3,995 on top of the $38,995 price tag for the regular Dodge Challenger R/T Scat Pack.
Dealers will take orders starting at the end of this year, with cars delivered early in 2019.