See the Dodge Demon Hit a Record-Setting 211 MPH
The 840-horsepower Demon runs like a bat out of hell.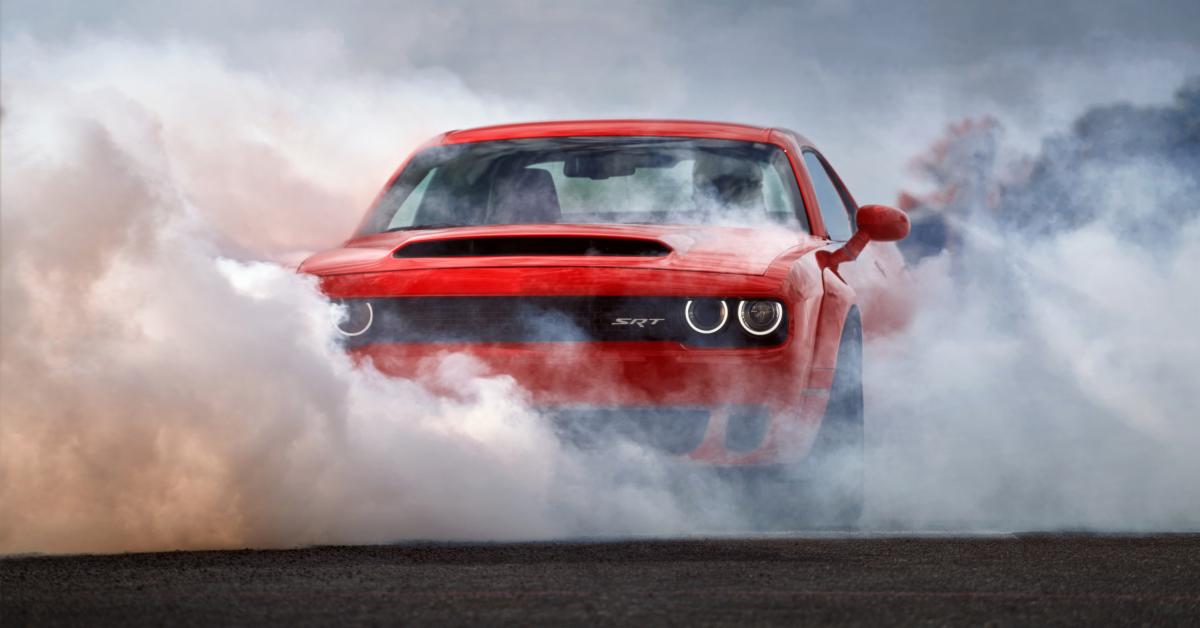 Fiat Chrysler Automobiles
Not too long ago we learned to fully appreciate the astounding power of the Dodge Challenger SRT Demon after testing the ferocious ride at a New Jersey drag strip. 
Well, the world's most powerful production muscle car just hit an unprecedented max speed at a Johnny Bohmer Proving Grounds event in Florida. Watch the action above. 
As Motor 1 notes, the stock Dodge Demon's output and top end are capped at 808 horsepower and 168 mph, respectively. To unleash all of its horses, the test team equipped the Demon Crate package with its appropriately hellish red key fob. 
After sufficiently heating up the rear tires via a ten-second burnout, the now-840-hp Demon was expertly launched off the line by a fearless driver to 211.227 mph. 
That's a new world record for the factory version of the hot rod and its supercharged, 6.2-liter V8. 
Now let's see what this custom 1,200-hp Demon can do on a drag strip.