The Dodge Demon and Exorcist Camaro Vie For Title of King of the Super Muscle Cars
Which unholy beast will reign supreme?
The shootout between the 840-horsepower Dodge Challenger Demon and the 1,000-horsepower Hennessey Performance Exorcist Camaro for dragstrip supremacy will play out in coming months to determine the king of the super muscle cars.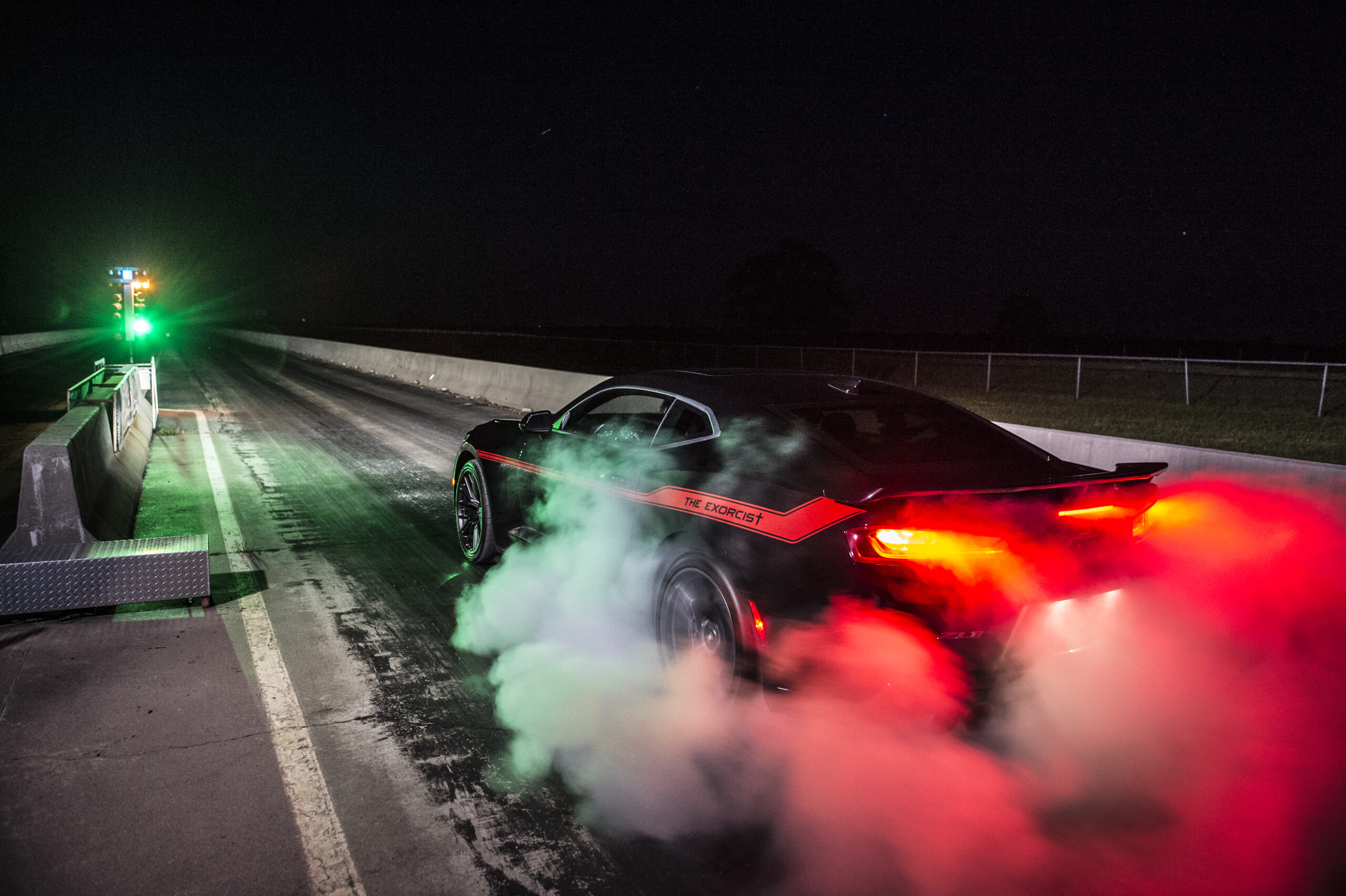 We haven't yet edged either car up to the staging lights at a drag strip to see which is really faster, but it will be close, as Dodge says the Demon will lay down a 9.65-second quarter mile, while John Hennessey pledges "The Exorcist will deliver 0-60 mph times under 3 seconds while running the quarter mile in less than 10 seconds."
Both cars are optimized for winning drag races, with drag radial tires and a monster supercharger adding launch power.
Hennessey is claiming more power than Dodge, though Dodge's numbers are official SAE-certified results that may be less optimal that Hennessey's dynamometer numbers, so their true outputs may actually be closer, especially when the Demon is fed high-octane race gas.
The Demon also benefits from key features like a transmission brake to aid in getting the hardest launch possible, which should also shave crucial hundredths of a second from its elapsed time in races.
One deciding factor between the cars for some drivers will be the Exorcist's available six-speed manual transmission. The Demon is available only with an 8-speed automatic gearbox, which provides faster acceleration times, but less around-town driving fun. True drag racers will choose the Exorcist's automatic for the lowest possible time at the strip, but gearheads have a choice with that car.
In either case, if you attend a National Hot Rod Association race with either car and run a sub-10-second time, you'll have to install a roll cage for safety. The weight of which could ironically make it enough slower that it isn't technically required.
Just wrap your head around that one.