The Mighty Dodge Durango Brass Monkey Is Here To Stomp Your Puny Escalade
That funky monkey.
Fiat Chrysler Automobiles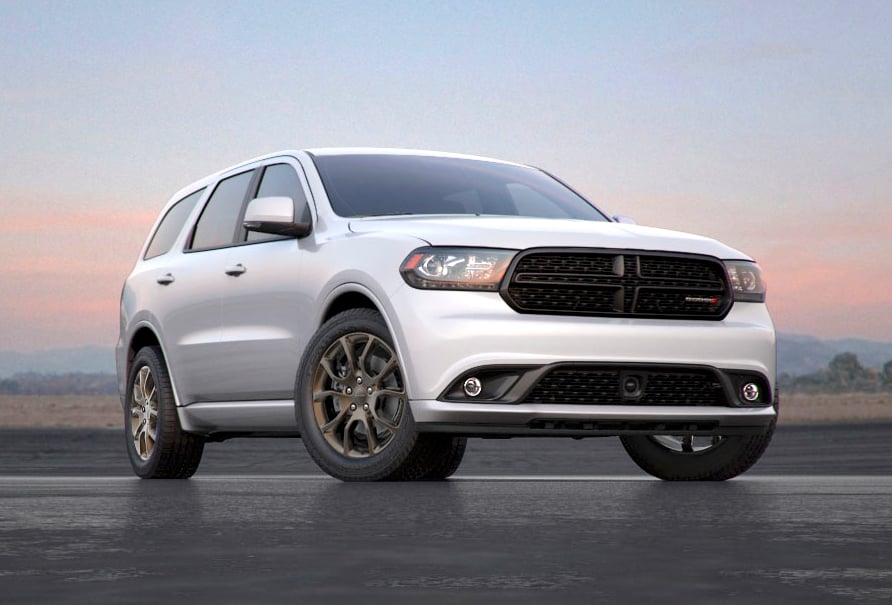 The Dodge Durango GT Brass Monkey edition is an eye-catching SUV alternative to other big bruisers like the Cadillac Escalade thanks to cool details like its gloss white (or gloss red) and gloss black paint treatment rolling on burnished bronze dubs.
The storm trooper color palette gives the Durango amazing curb presence that looks far more expensive than our test car's $44,770 price tag. That's the as-tested price, not the base price, and it includes the hot-looking 20-inch wheels, sunroof, leather, heated front and rear seats and dual head rest-mounted rear video screens.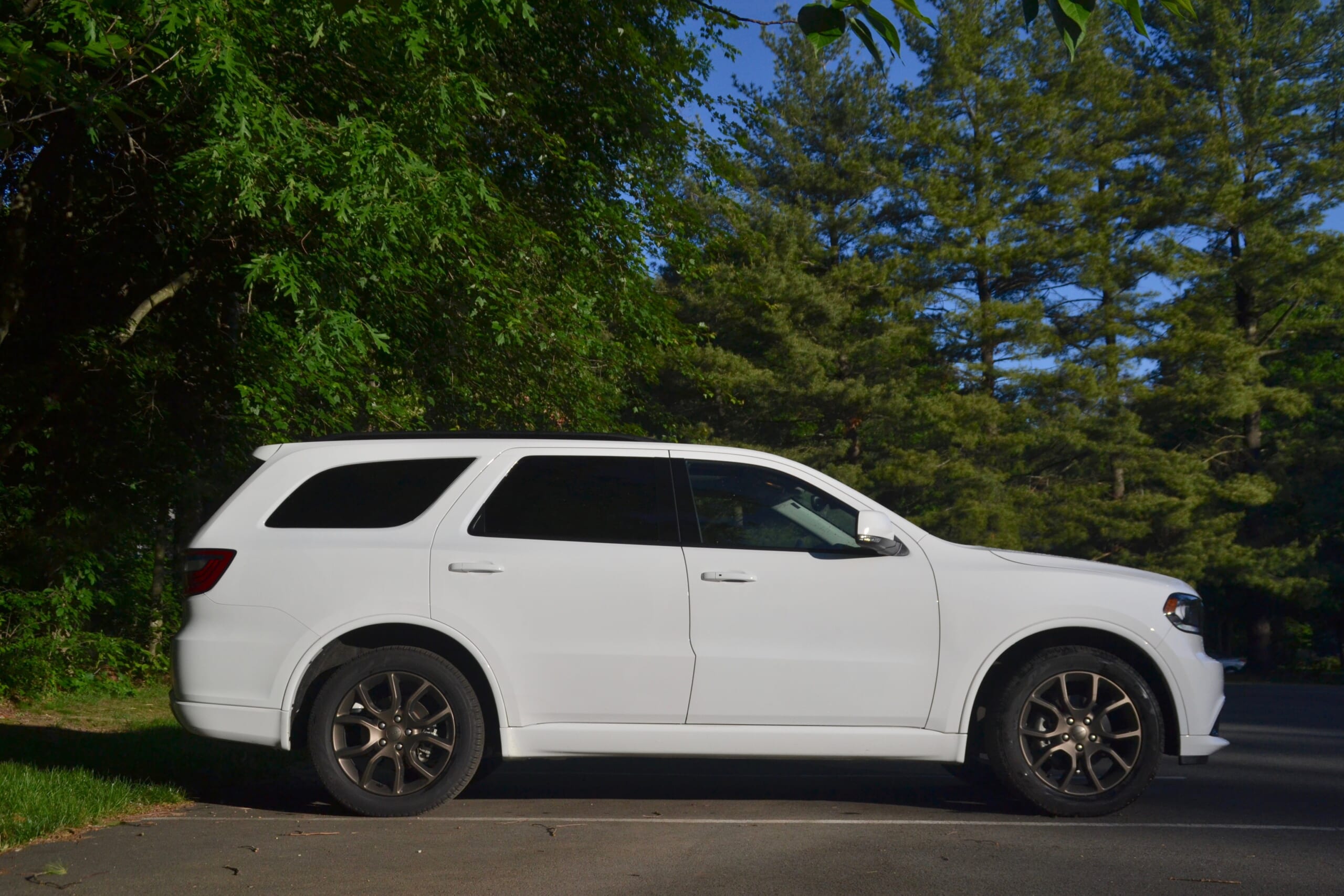 Dodge debuted the Brass Monkey theme on the Charger and Challenger, and the Durango upholds the Beastie Boys song theme with a 506-watt Beats Audio sound system in addition to the killer brass-colored wheels.
"The Dodge Durango is the Charger of the full-size SUV segment; there's not another seven-passenger, rear-wheel-drive based SUV like it on the road," said Tim Kuniskis, head of passenger car brands for Fiat Chrysler.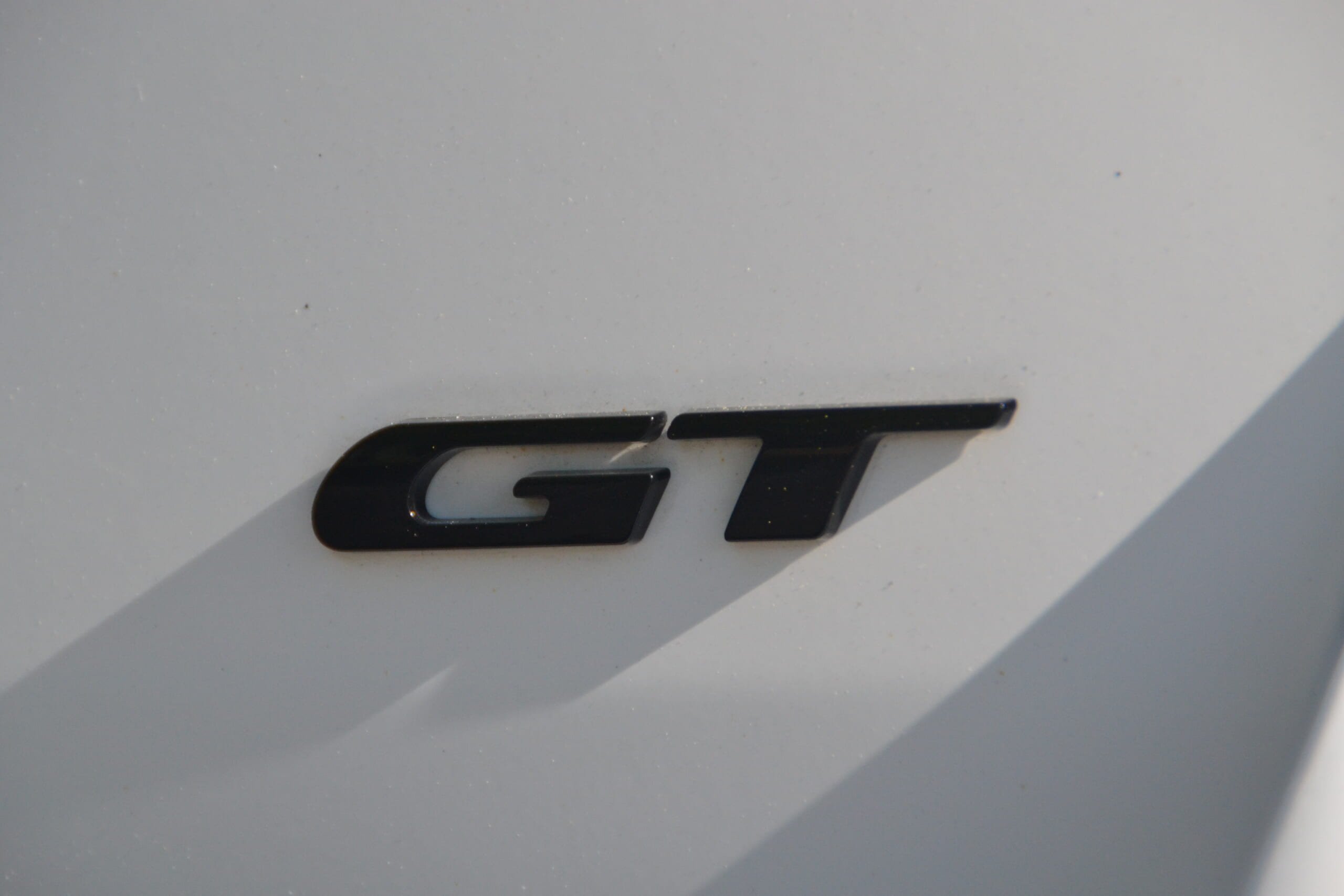 The Durango GT features a 295-horsepower 3.6-liter V6 (the GT's dual exhaust bumps power output slightly) and the 8-speed automatic transmission shifts slickly, yielding about 19 mpg in city driving and 25 mpg on the highway (1 mpg below the EPA highway number), making it much more efficient than its V8-powered rivals.
The brawny V6 is plenty strong for most purposes and could even tow light loads such as jet skis, so you'd only need the optional Hemi V8 for heavy towing.
In addition to all the luxury appointments and the kick-ass stereo, the Durango also has a lot of electronic features, like its dual rear seat video screens that have separate HDMI inputs, plus rear USB ports and a 110-volt AC power plug for laptops and video game consoles.
So with such up-to-date gadgetry, it is disappointing that the Durango's on-board WiFi hotspot is only 3G, so it won't stream video to passenger's devices. That's really the Brass Monkey's only shortcoming though, and maybe Dodge will upgrade that router for 2018.