This Dodge Durango SRT Muscle Truck Concept Is All We Ever Wanted
Yeah, it's got a Hemi innit.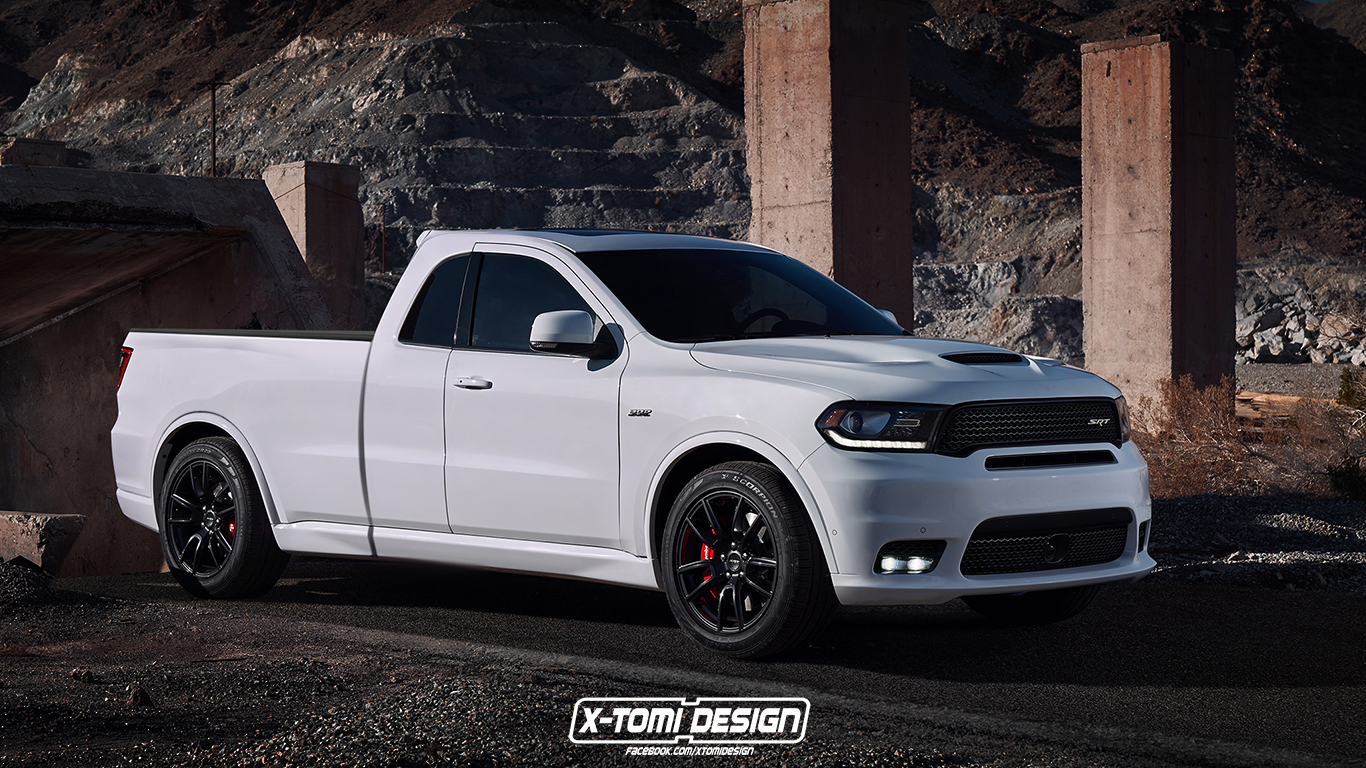 We aren't the only ones who appreciate kick-ass muscle trucks like the ones in our roundup of classic pickups; apparently Hungary's X-Tomi Design has an itch for a mid-sized Dodge Durango SRT SUV converted to open-bed configuration.
Dodge unleashed the 475-horsepower 392 Hemi-powered Durango SRT earlier this month at the Chicago Auto Show, and X-Tomi wasted no time reimagining the SUV in truck form.
Durango SRT performance includes 0-60 mph acceleration of 4.4 seconds and a 12.9-second quarter-mile time, which is faster than the 500-horsepower Viper V10-powered Ram SRT10 of 2004-'06.
Maybe X-Tomi's render will inspire the Dodge boys to build a crazy new muscle truck for fans of the breed.
h/t: Motor1