Here's the Absolutely Pristine Dodge 'Super Bee' Muscle Car You've Always Wanted, And It's for Sale
Tag a lover of vintage American muscle.
Mecum Auction Inc.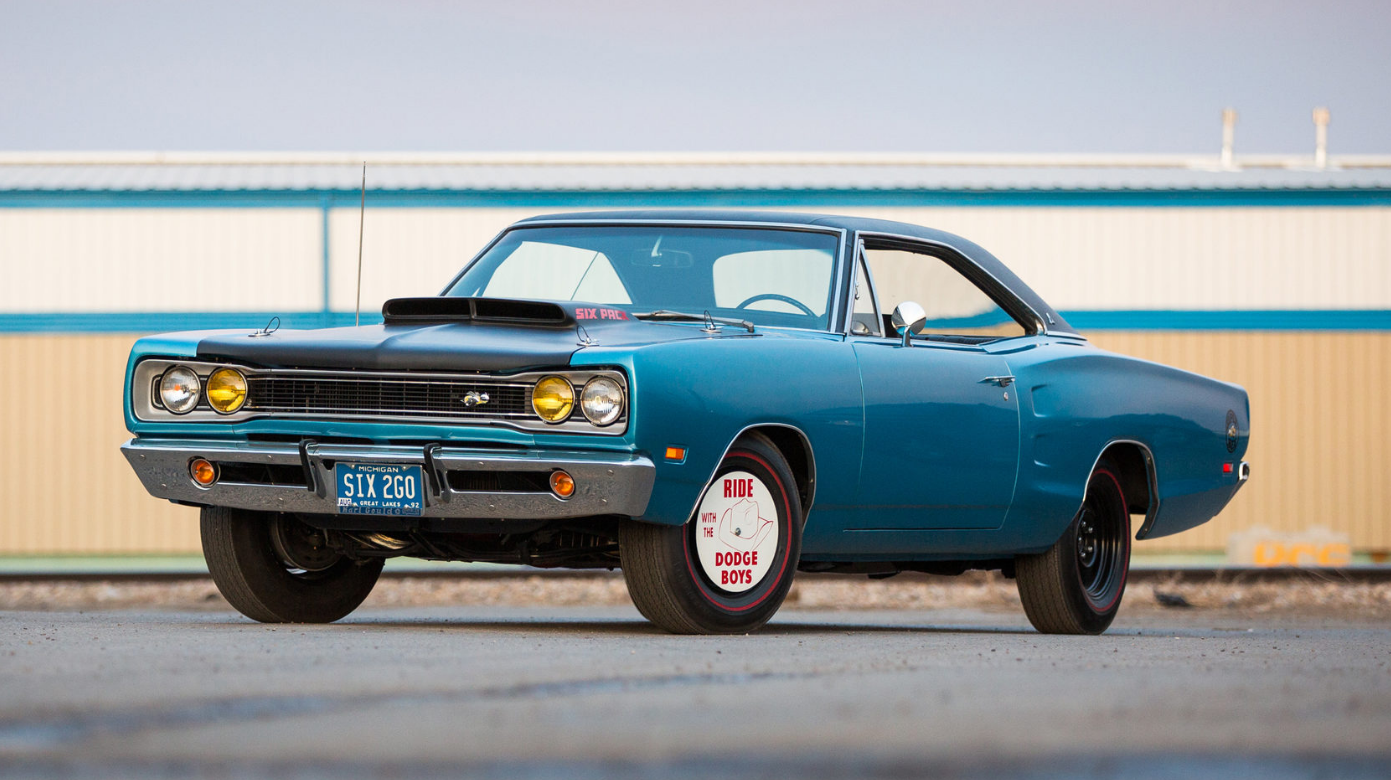 The Plymouth Road Runner is a pretty well-remembered participant in the muscle car wars of the 1960s, but it had a Dodge sibling, called the Coronet Super Bee that employed its same no-frills, maximum-performance recipe.
Seeing the success enjoyed by the Plymouth brand with its cost-cutter muscle car, the Dodge boys decided to get in on the action mid-way through 1968. The introduced the Super Bee, complete with its cartoon graphics of its own to match Plymouth's cartoon Road Runner.
The two cars shared the same engine lineup, starting with the standard 383 cubic-inch, 335 hp 383 cubic-inch V8 to the 440 Wedge, and the 426 Hemi. A three-speed TorqueFlite automatic and four-speed manual transmission were available.
Now, you can turn back the clock to 1969, because Mecum Auctions is offering this 1969 Super Bee in like-new condition. 
It is equipped with the 390-horsepower 440 Wedge engine with the desirable Six Pack option. That's no reference to the driver's abdominal musculature, but to the sextet of air intakes through the trio of two-barrel carburetors atop the engine's intake manifold.
This example is outfitted with the A833 four-speed manual transmission and Hurst shifter, which means you'll have even more fun burning the skinny Firestone Redline rear tires off the factory-specification steel wheels.
The car only traveled 48,000 miles before it was totally stripped to a bare shell for restoration, and everything about it looks factory-perfect. Mecum doesn't list a reserve price, so we're afraid this one falls into the "if you have to ask" category. That's the one aspect that isn't true to the factory specifications of this old-school budget hot rod.