The Dodge Viper Is Ending Production, So Pay Tribute to This Legendary Beast
Greatest American car ever?
Fiat Chrysler Automobiles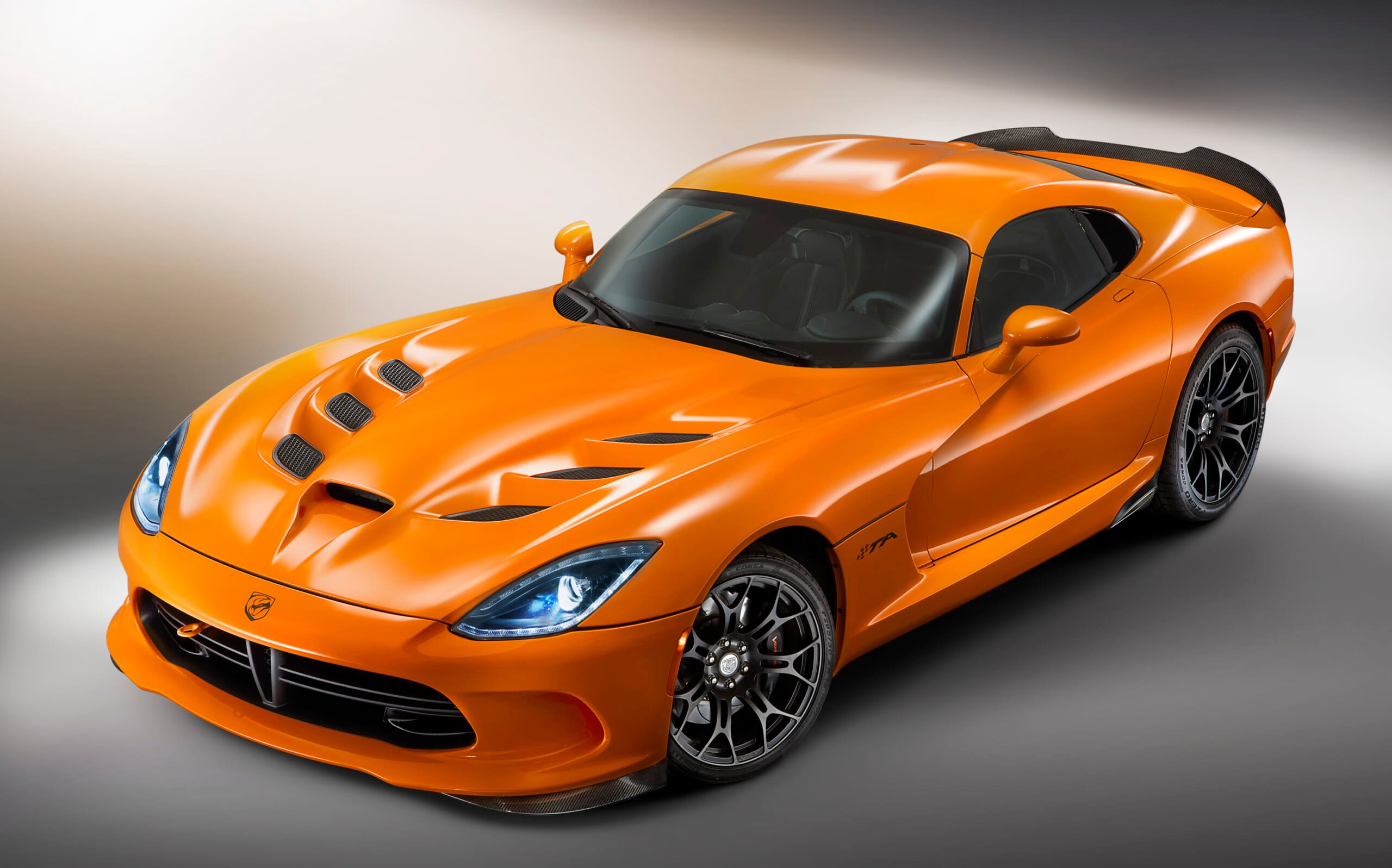 After a quarter-century and 30,000 units of fire-breathing, V10-powered glory, the legendary Dodge Viper is driving off into the sunset, as Dodge is winding down production at the Conner Avenue assembly plant in Detroit that it built expressly for Viper manufacturing.
The Viper was conceived by sports car enthusiast/Chrysler executive Bob Lutz as a way to kick-start moribund Chrysler Corp. in the late 1980s. The first concept car and the early 400-horsepower 1992-'95 Viper RT/10s were barely more than kit cars built from corporate parts-bin components, but it was a start. 
Check out the six lug nuts on the Viper's wheels. That's because the only hubs and axles strong enough for the car's power when it was developed were from Dodge's pickup trucks, which use six-lug wheels and hubs. Even the V10 engine configuration was originally selected because the plan was to use a truck engine, though ultimately the Viper got its own V10.
Viper gave Chrysler a no-apologies rear-drive, drop-top sports car whose elemental design recalled the classic Shelby Cobra.
The Viper landed in what the industry calls "white space," a market where there is no competition. Today, insanely powerful two-seat sports cars are commonplace, and the competition among them is fueling a costly horsepower and lap time war that Chrysler can ill afford.
Maxim chose the Viper for thrill rides at the shindig for Super Bowl 50 because it is the car best able to shock passengers.
Dodge has decided to declare the Viper's mission accomplished, and it is passing the performance mantle to the Hemi V8-powered Challenger muscle car in Hellcat and Demon form.
Godspeed, Viper.