5 Reasons Why Drifting a McLaren 570S on a Frozen Lake in Finland Is Living Your Best Life
Turns out supercars are perfect for ice driving.
Driving a supercar is just one part of living a jet-set lifestyle, and McLaren Automotive wants to keep its customers happy in all aspects of #thatlife. So when you aren't stunting in South Beach in your 570S Spider, consider signing up for the Pure McLaren Arctic Experience and learn to drift in a 570S on a frozen lake north of the arctic circle in Finland.
This is an $18,000 experience ($32,000 for couples who both want to drive) that takes participants to Ivalo, Finland, where the lake is is reliably frozen. That's where McLaren carves out a variety of tracks on the ice, letting drivers work their way up from simple circles to the two-mile Grand Prix circuit made of high-speed turns and long straights.
So why fly nearly to the north pole in winter? Because it is fun. Let us count the ways how.
1. Sliding exotic cars
Yep, they really do teach you how to slide a supercar on its ice-studded tires, just like a pro. Well, the instructors are pros, and you'll learn to drift the car like an amateur who is learning from a pro. 
No matter, it is still a blast. The real trick is to trust your ability to steer the car using the gas pedal more than the steering wheel. Give it lots of gas the the tail will slide around, pointing the car's nose toward the exit of the turn.
Fail to do that, and you'll crank on the steering wheel impotently as the McLaren spears straight off into the snowbank on the outside of the turn. The worst part of this is the fact that you'll realize that's your fate before it happens, but after you can do anything about it.
Well, breaking the plastic front bumper fascia and having to call the tow truck (again) is probably the actual worst part, but sliding helplessly toward the onrushing snow bank feels like the worst part when it happens.
2. Incredible digs
While attending the Pure McLaren Arctic Experience, you'll stay in a hotel built on the former Finnish prime minister's personal winter retreat, Javri Lodge. It is a 13-room boutique hotel with all the expected amenities.
That includes a culturally correct sauna, along with a small swimming pool and a friendly staff who will keep you in food and drink.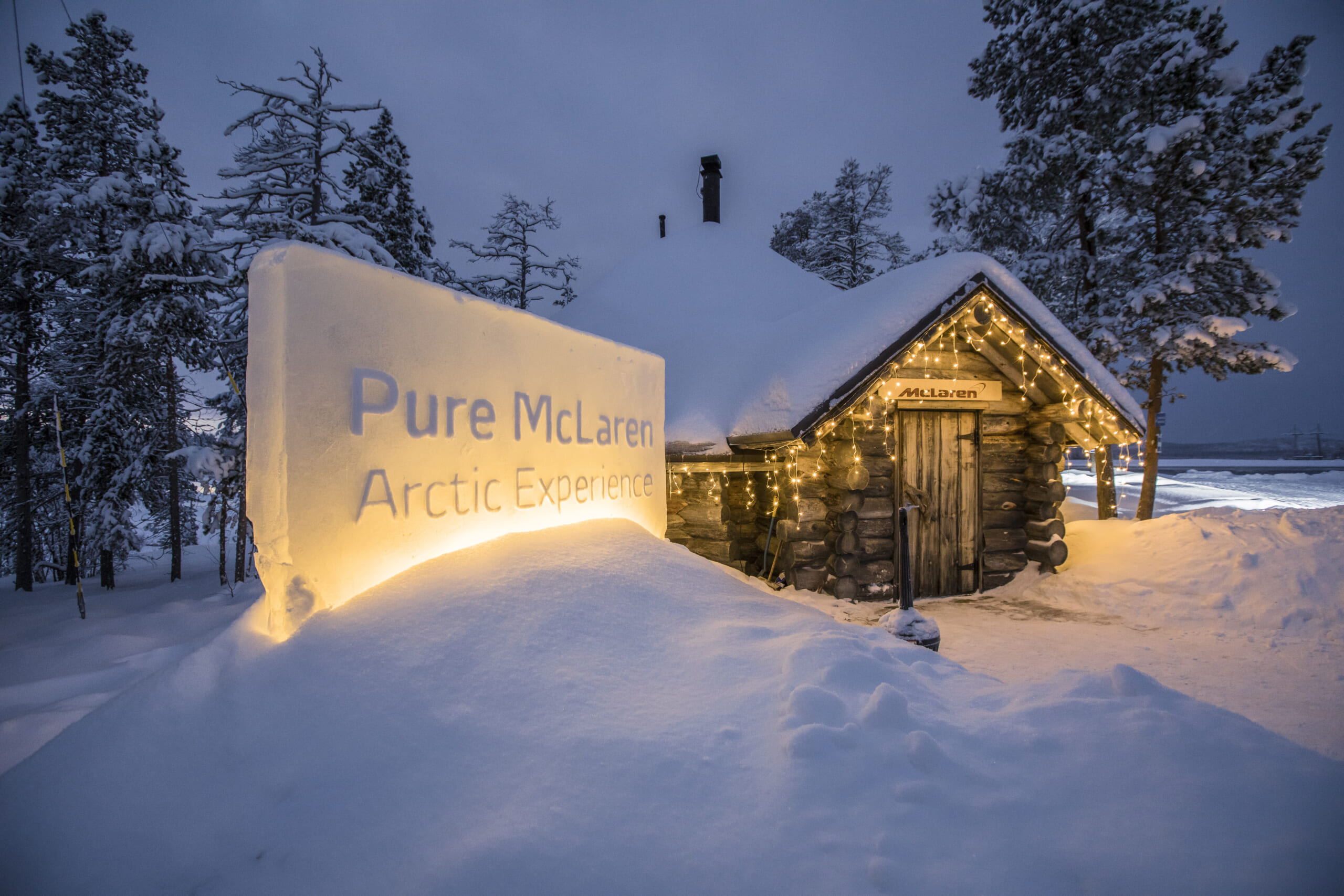 3. Cozy ice cabins
Yeah, but — COLD, right? Nah, they've got you covered. McLaren has a main lodge on the lake shore that serves as your base of operations at the lake. That's where they have the restrooms and provide meals in a circular lodge warmed by a central fire.
Out on the lake you aren't stuck in the car, looking for the seat heater controls. They have a smaller wood hut there that keeps you warm, provides snacks and even includes wi-fi, so you can post cool pix to social media directly from the ice. 
4. Sled dogs! 
McLaren also provides a chance to ride on a dog sled in the arctic. You might expect these beasts to be half-wild, barely tamed wolves considering the circumstances. But they proved to be friendly and lovable.
But hitch them to the sled, and they are crazy to pull it. They bark and howl continuously while stationary, urging you to release the sled. It stays tethered until it is time to go, because otherwise, they'd run off with it. 
Underway, they are in bliss, racing along to the next stop. Where they will demand to be petted again.
5. Fine dining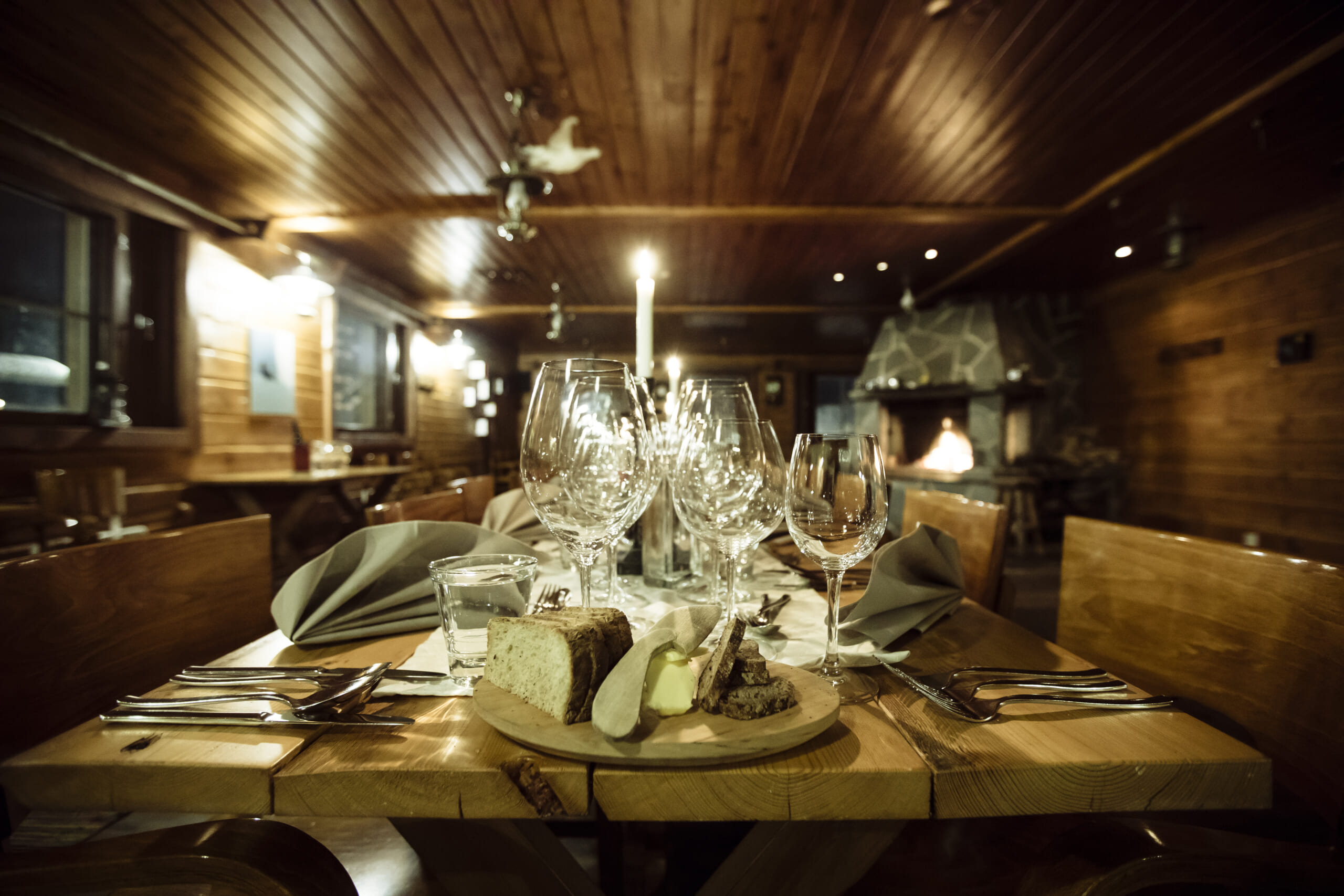 Yes, they serve more than just reindeer. But the reindeer is delicious, so don't miss that. But the Javri Lodge and other dinner venues during the program all serve amazing fare that will blow your diet apart. But there will be subsisting on whale blubber or any other high-latitude roughing it here.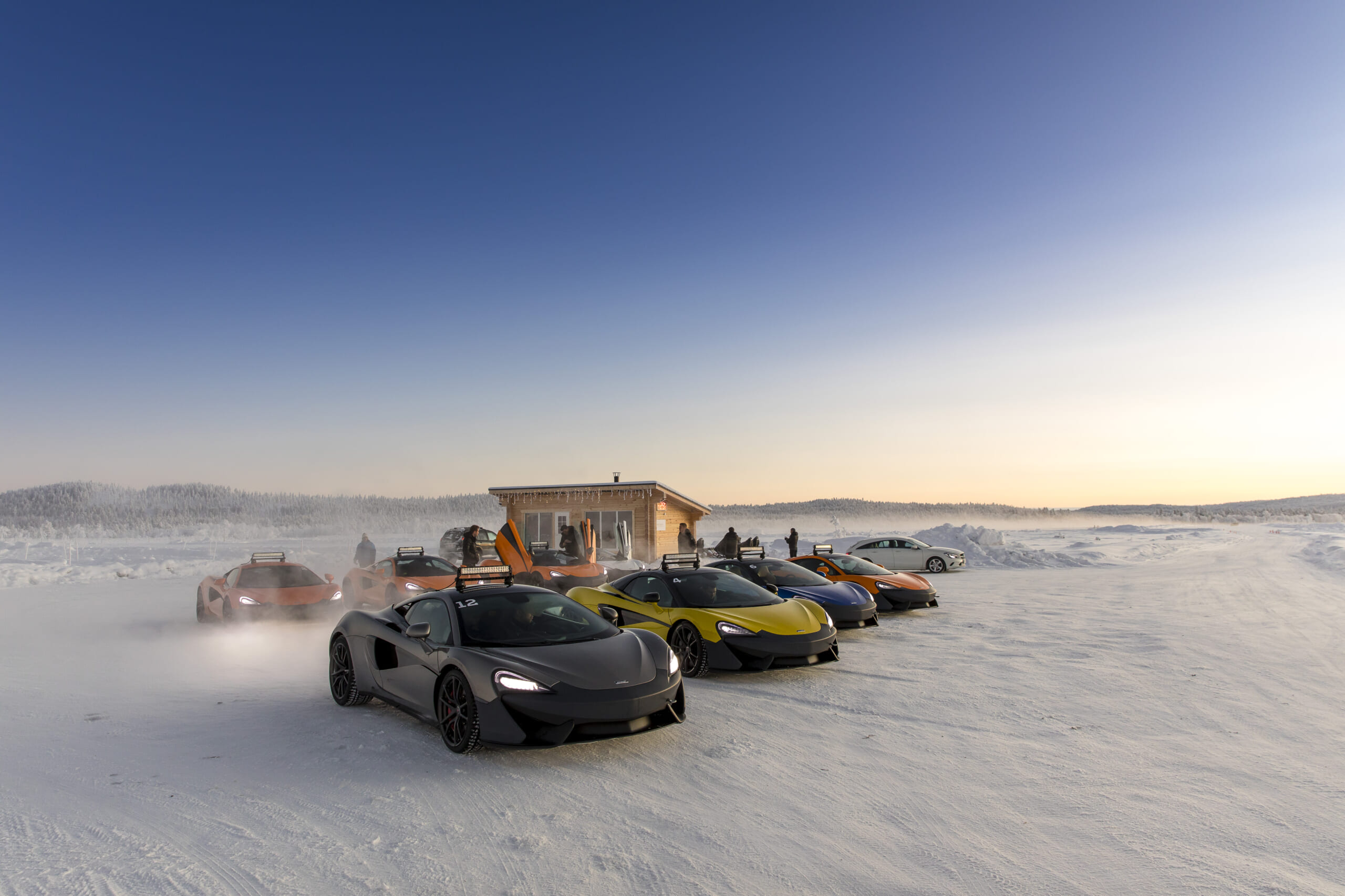 And the best part is that you can get up in the morning and go back out to the lake for a second day of ice driving. Listen to your instructor, and you might graduate to the Grand Prix circuit. Ignore him, and you might become best friends with the tow truck operator.