The Spike-Wheeled Ducati 'Monster of Ice' Will Have You Wishing for a Longer Winter
This hellacious snow racer looks like it could ride over an iceberg.
Italian motorcycle designer and customizer Paolo Tesio has a singular passion: tweaking Ducati's massively popular "naked" bike, the Monster, into extreme forms.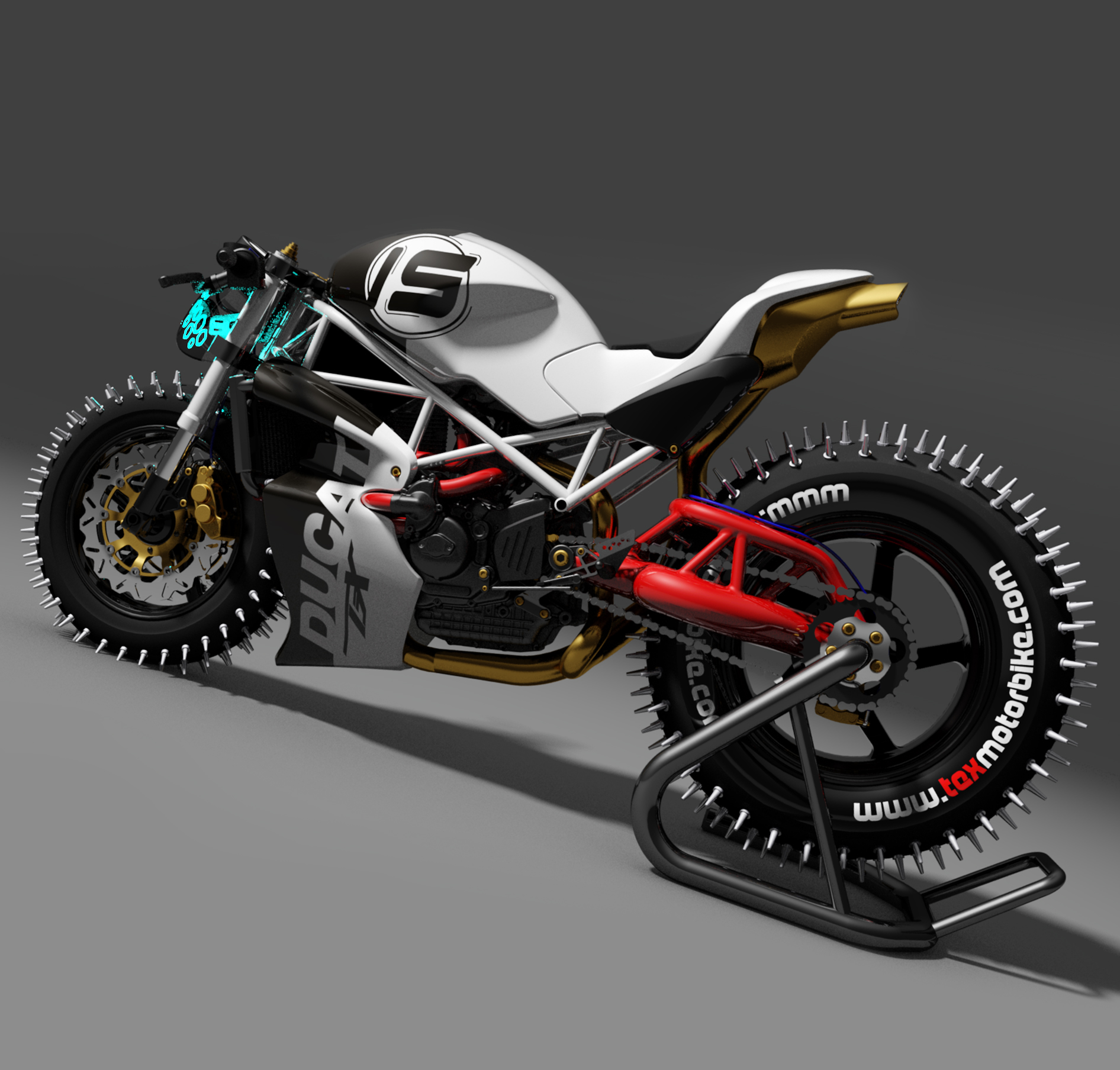 His latest effort takes the muscular moto into totally new territory: ice and snow – without sacrificing anything in the way of performance, plus looks that could kill.
The Monster of Ice as he's dubbed it is designed to be adapted to the various Monster models Ducati offers in "streetfighter", café racer and superbike forms. 
Tesio created it as a design exercise to demonstrate the possibilities of his Monster-Transforming kits, but we think Ducati themselves should think seriously about putting it into production.
Essentially Tesio's mod involves not only putting huge spikes on special off-road tires but swapping out the rear wheel for a much more massive one. 
This might have the effect of throwing the rider a litttle off balance – but only if he stops moving. When in motion however it makes for much better traction on the tundra. 
And while Tesio hasn't actually built one yet, if someone with the resources wants to make it a reality "we could certainly discuss the matter," he tells us.