Yup, There's an Even More Beastly Ducati On the Way
Meet the all-new Monster.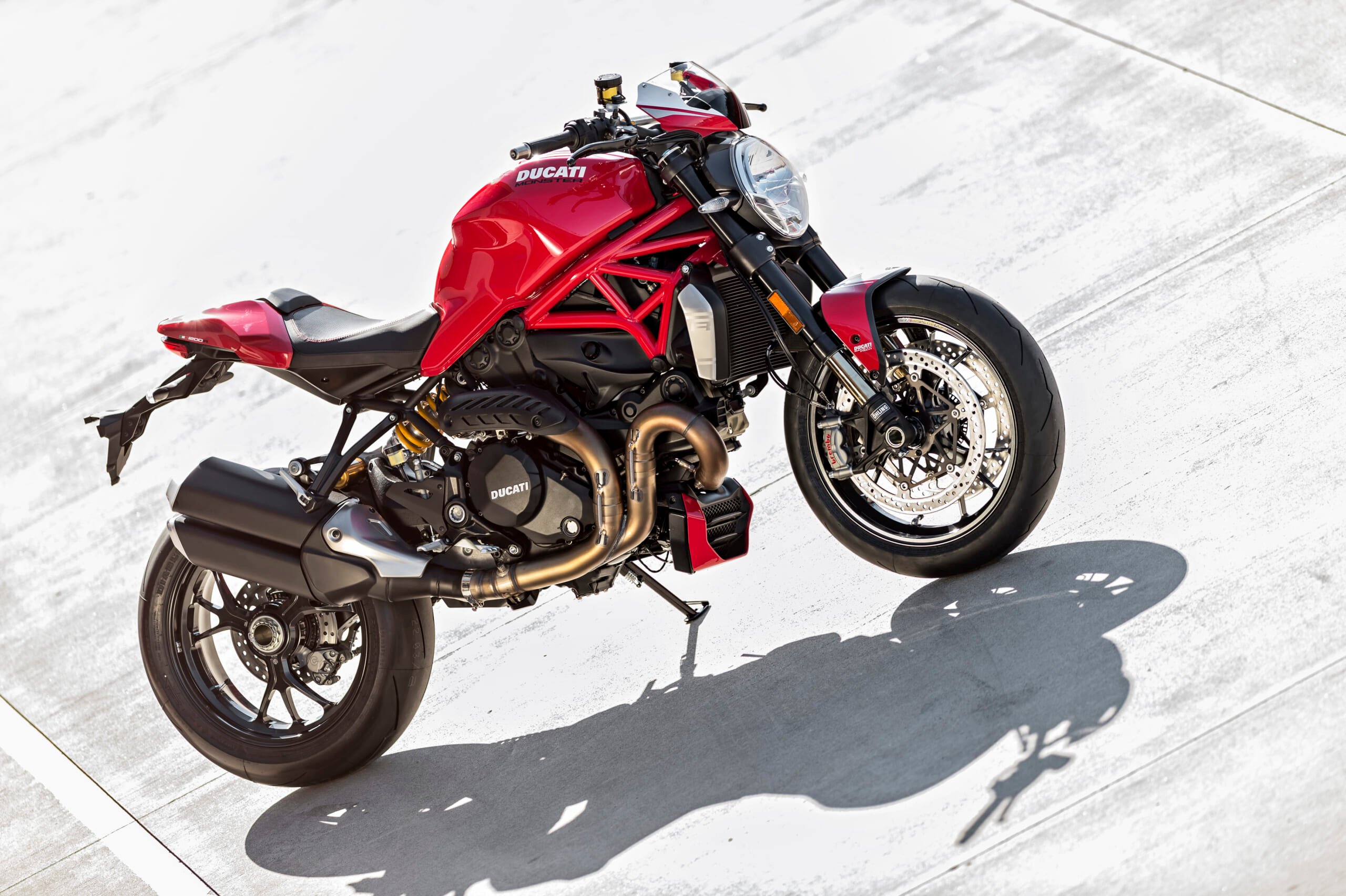 When Ducati introduced the original Monster naked bike in 1993, the industry was awash in motorcycles that onlookers couldn't distinguish without reading the brand badge on the fuel tank, observed Ducati CEO Claudi Domenicali. The elemental Monster hammered a stake in the ground, declaring itself to be unmistakably a Ducati.
Subsequent evolutions of the Monster have seen the bike grow and begin to edge away from its roots, so for 2017, Ducati is returning to a smaller, trimmer, simpler Monster that aims to recapture the magic of the original model. Indeed, the bike rolls on a wheelbase that is one inch shorter and it is smaller in most dimensions than the outgoing model.
That doesn't mean, however, that the new Monster will be wimpy. The new Monster 1200S packs a 150-horsepower wallop using Ducati's high-performance Testastretta engine, and the 1200R boasts 160 horsepower.
Ducati's quick-shift clutchless gearchange technology is standard on the new Monster 1200S, and is optional on the 1200. The S also enjoys Ohlins fork and shock absorber, and appropriately monstrous 330mm Brembo front disc brakes. All Monster models are available in traditional Italian red, but the S can be spotted by its unique available gray paint.
For the budget-minded, there's an entry-level Monster 797 employing the lighter, simpler air-cooled 75-horsepower 803cc V-twin. Between, there is the Monster 821, which has a a 112-horsepower, 821cc version of the advanced Testastretta engine
Monster aficionados should be heartened by Ducati's return to focusing on the characteristics that made the Monster appealing from its debut.