Ducati Muscles Up With Panigale 959 Superbike
This Italian steed's 955cc engine powers a two-wheeled wonder.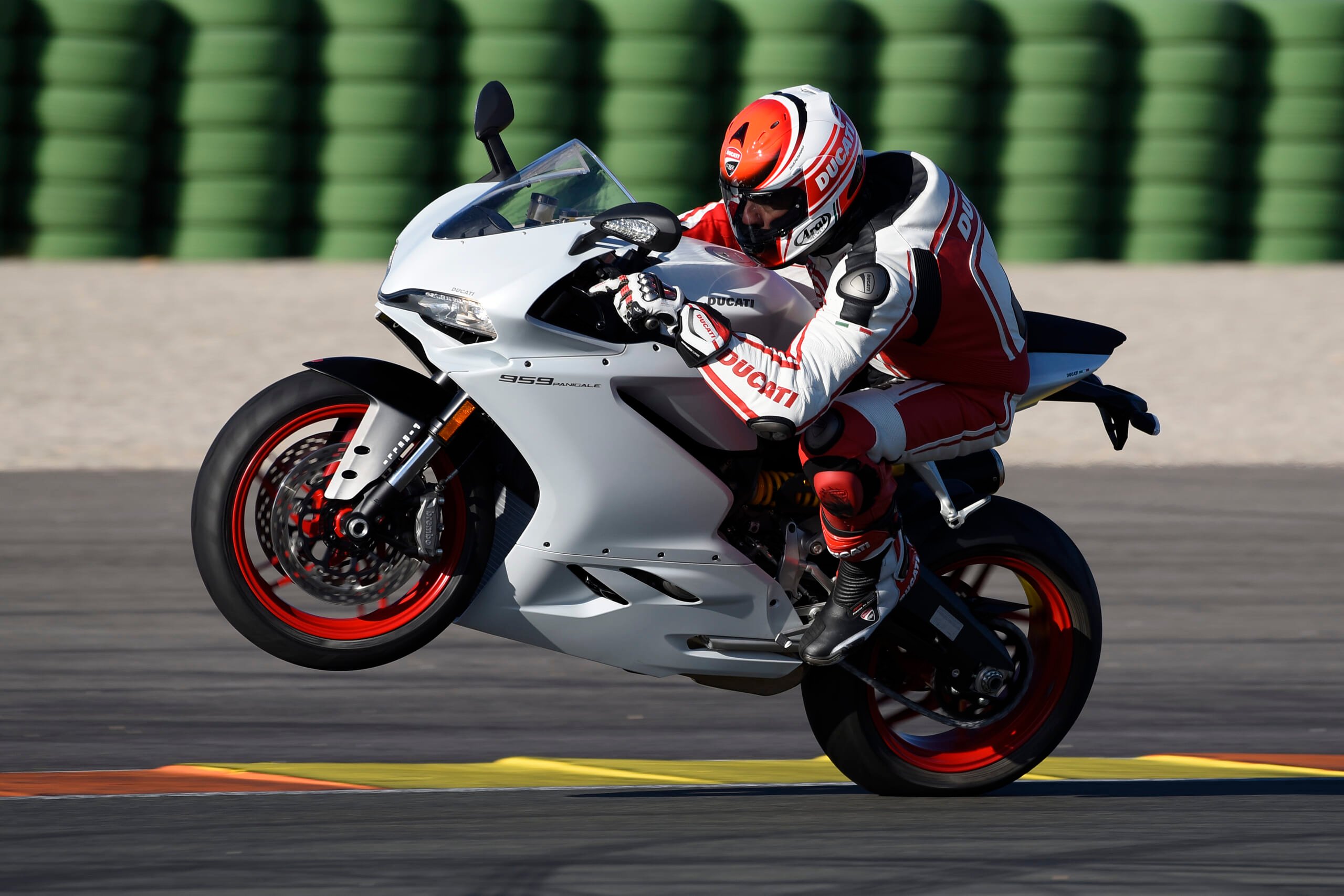 "There's no replacement for displacement." So goes the old hot-rodder's axiom, and Ducati must be an adherent to that theory, because the company's solution for improving the 899 Panigale, its mid-range sport bike, was to bump engine displacement up to 955 cc for 2016.
The 959's bigger engine (yes, we know, it isn't 955, but the company has a history with model numbers ending in "9," so just roll with it.) cranks out 157 hp. 
This leaves enough of gap that it doesn't step on the toes of the 1299 Panigale, but it does like the 959 compete better with its sub-liter-class rivals.
To help riders manage the added power, the 959 features traction control and engine brake control , plus computer-controlled wet, sport and race riding modes that provide various levels of assistance to the rider. 
The bike also has the two-wheeled analog of paddle shifting in modern sports cars: Ducati Quick Shift, which senses the rider is pressing the shift lever and instantly cuts engine power for a millisecond, so riders can toe the shift lever into the next gear without squeezing the clutch lever or letting off the throttle.
Track rats will appreciate the Panigale's built in data system, with GPS. It automatically records lap times and stores data for throttle opening, vehicle speed, engine rpm, gear selection, engine temperature, distance travelled, and total laps.
In standard, traditional Ducati red, the Panigale 959 lists for $14,995, while the optional Arctic White Silk finish boost the price by another thousand dollars. Either way, this sweetheart is sure to stand out.
For the latest car news, follow @MaximRides and Dan Carney on Twitter.