This Is Ducati's Badass New Scrambler, And We're Already Obsessed
The iconic Italian brand revealed both a Cafe Racer and Desert Sled.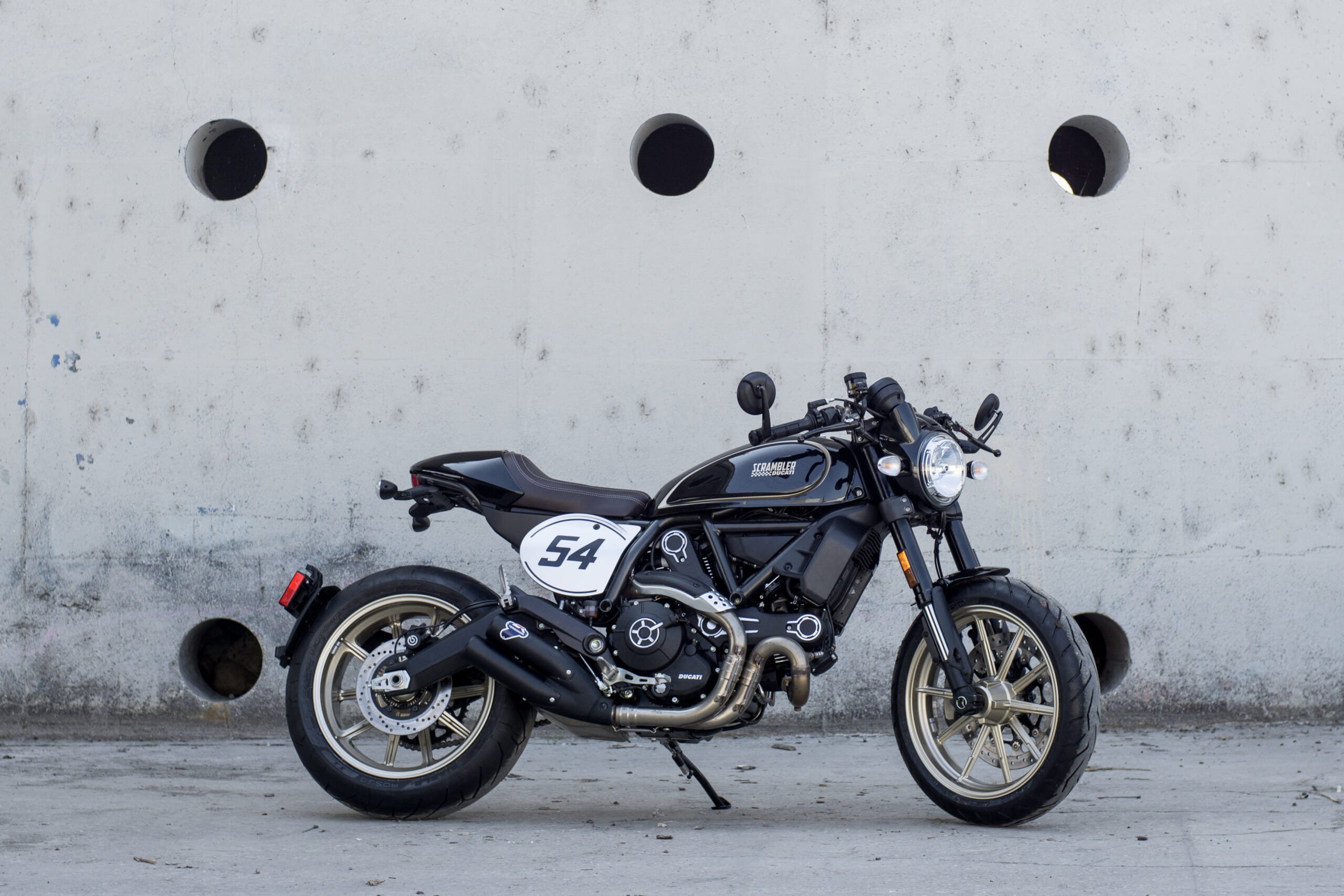 "Scrambler is no longer just a model, but now it is a brand," announced Ducati CEO Claudio Domenicali. Indeed, it seems to be exploding into an entire new segment, much as custom cruisers, sport bikes and dual-purpose motorcycles did previously. Since its launch two years ago, Ducati has sold 30,000 Scramblers in a model range that didn't previously exist, he pointed out.
https://www.youtube.com/watch?v=ls4tUJxx9mI
Ducati's interpretation of this style relies on the simplicity of the company's historic air-cooled 75-horsepower 803cc V-twin engine that we know and love from the regular Scrambler.
The decidedly sporty Scrambler Cafe Racer features aluminum clip-on handlebars, adjustable inverted fork, radial front brake master cylinder and cast aluminum 17-inch wheels, all in the racing style. Termignoni exhaust with dual tailpipes and black anodized aluminum cover and number plates complete the look.
https://www.youtube.com/watch?v=9cLdtI9Ry-I
Ducati went for a more street-oriented take on the Scrambler style with the Cafe Racer because the company also rolled out a true off-road edition of its Scrambler as well—the Scrambler Desert Sled.
The Desert Sled employs a long-travel fork and rear suspension, spoked wheels, knobby tires, broad handlebar and a large seat that gives the rider room to move around while leaping over obstacles.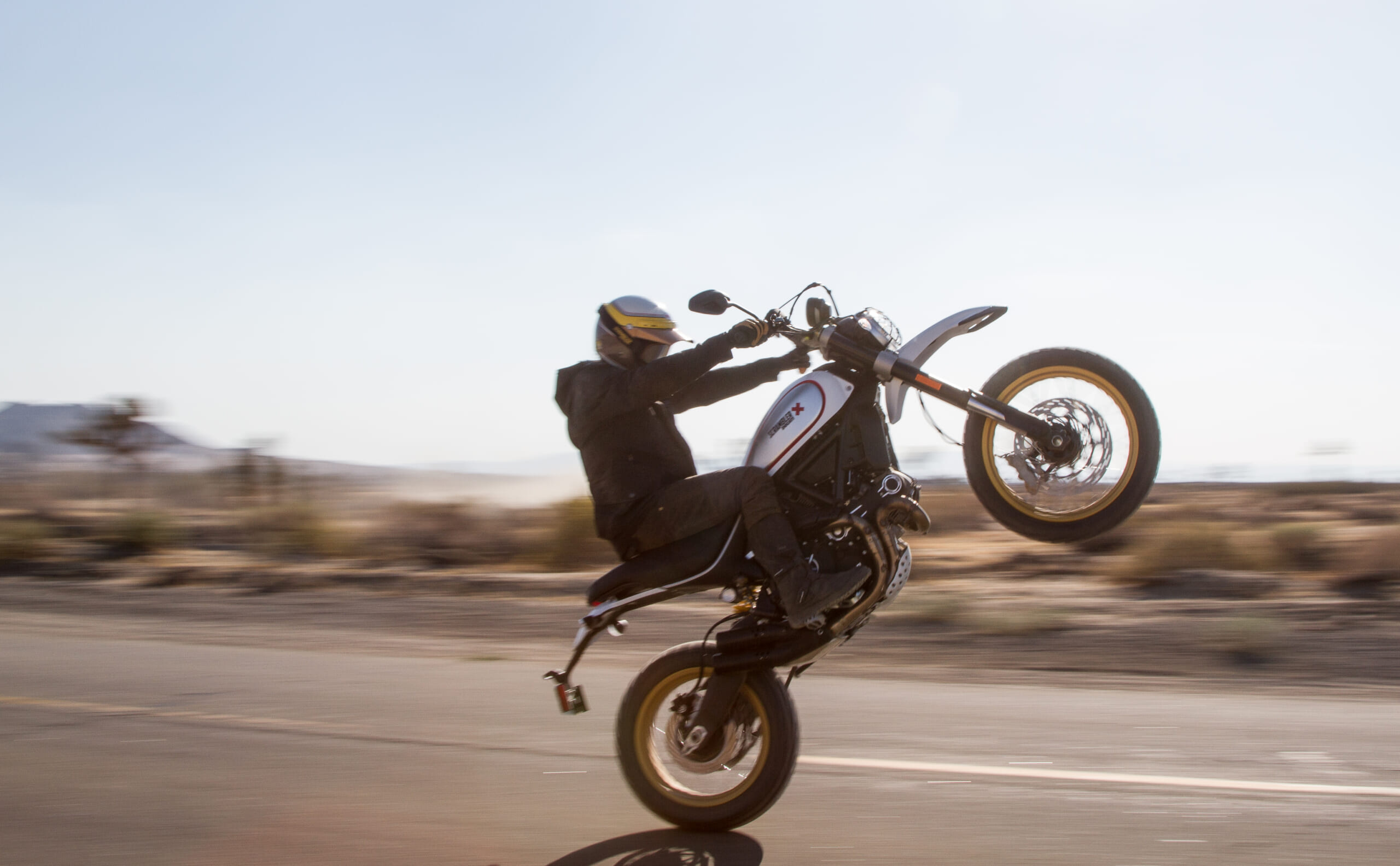 "This motorcycle is a real off-road capable motorcycle," Domenicali said. We believe him.