Dwayne Johnson 'Rocks' One of the Most Powerful Bikes on the Planet In His New 'Rampage' Flick
This Triumph is truly triumphant.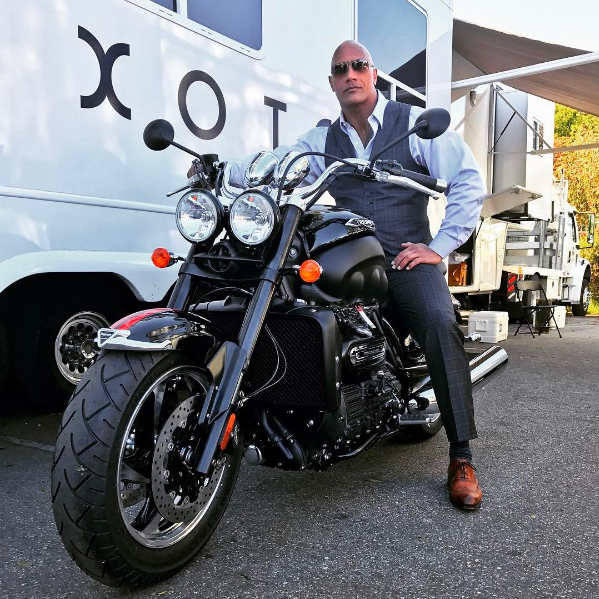 Dwayne Johnson surprised fans with an Instagram photo astride his newly delivered Triumph Rocket III motorcycle for the upcoming film adaptation of the classic monster-filled Rampage video game. He joins fellow real life Triumph enthusiast Edward Norton aboard the brand's bikes.
The big 146-horsepower Brit-bike (at 2,294cc, the Rocket III is the world's largest-displacement production motorcycle) is shiny and beautiful now, but The Rock says he plans to scuff it up suitably for its film role by the time they start shooting later this month.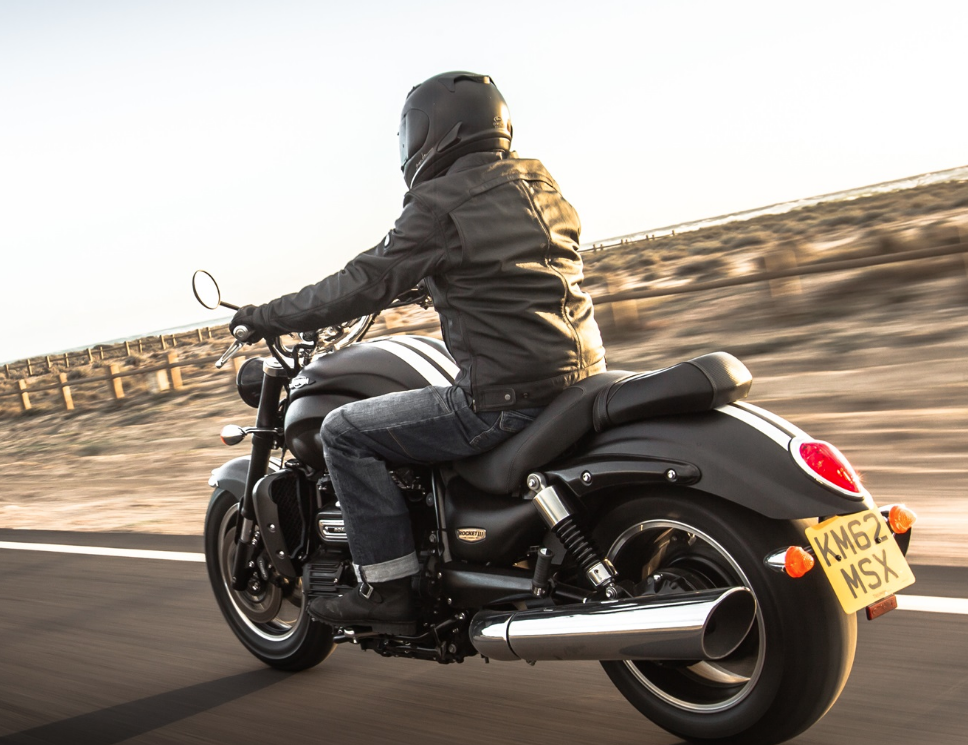 "We'll matte black everything and beat it up," Johnson said. "It is a little too clean right now we'll get it there."
Johnson said that during filming in Chicago and Atlanta that fans can expect to spot him cruising around town on the blacked-out Triumph, and he asks them to throw him a peace sign when they do. However, do not expect him to return the gesture, Johnson warns, because "I might crash and look like an asshole."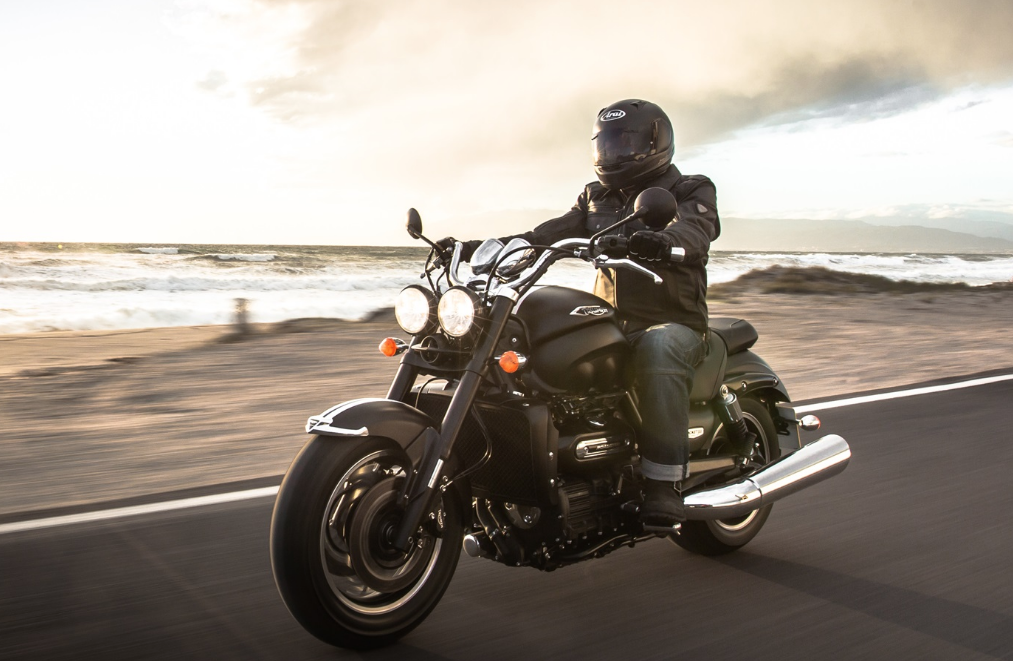 There is probably not much chance of the good-natured Johnson looking like an asshole, but it is a worthwhile reminder that paying attention to the road is a good way to keep the shiny side up when we're on two wheels.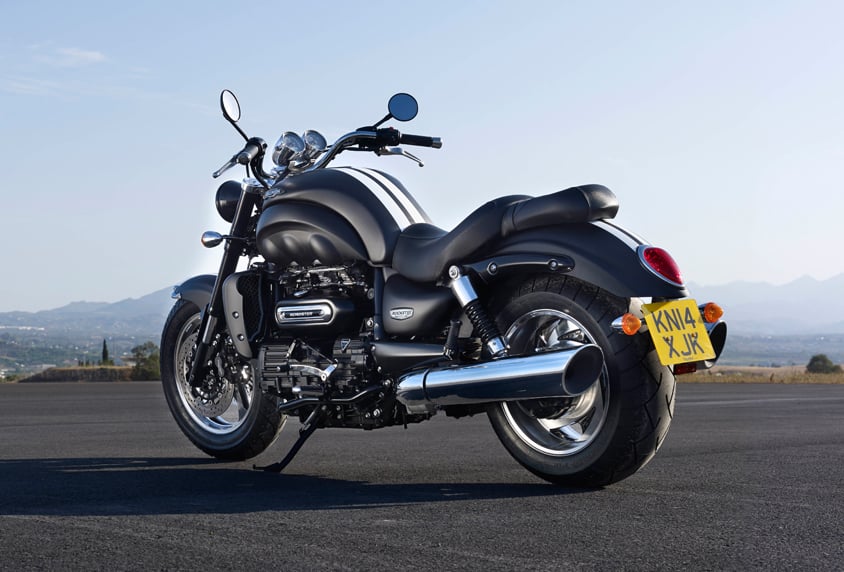 The studio's technicians won't have much to do to black out the Rocket, since it comes with black radiator cowls, rear mudguard rails, airbox cover, fork protectors, and mirrors from the factory.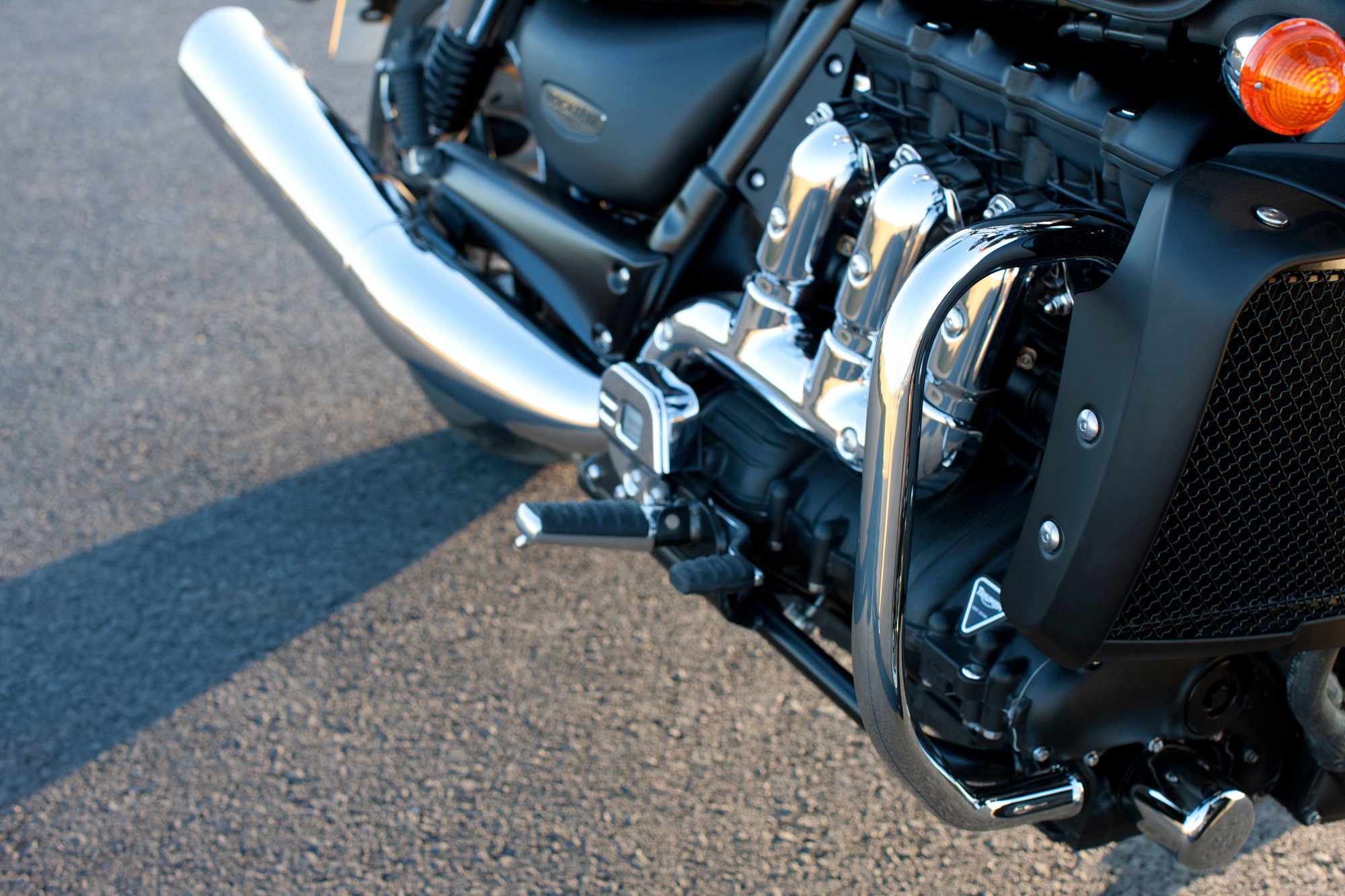 The Rocket's massive inline three-cylinder engine makes more torque at idle than most sportbikes make at their peaks, boasts Triumph, so it should provide the power for the Rock to defeat the destructive monsters in Rampage.