There's Now a Custom Land Rover Defender With a Fearsome Corvette V8 Under the Hood
Land Rover style meets Corvette muscle.
E.C.D. Automotive Design
This badass new Land Rover Defender restomod just might give the Icon 4×4 Ford Bronco a run for its money. 
East Coast Defender (E.C.D.) Automotive Design (the name is a little misleading, since they're located in Florida and Cali) based the so-called "Project Neo" on the wide-body Defender 110 that was first introduced in the early 80s.
But instead of one of the puny British engines originally offered by Land Rover, E.C.D. installed the same Chevrolet 6.2-liter LS3 crate V8 found in the C6 Corvette. A performance dual-exhaust ensures all 565 horses roar, while a six-speed automatic transmission handles the power. 
The Defender's off-road prowess is also bolstered thanks to a lifted suspension equipped with new shocks and springs, set of 20-inch wheels and 32-inch BFGoordrich all-terrain tires. A nudge bar with an attached winch and a "Vulkan Grey Pearl" paint coat round out the exterior mods.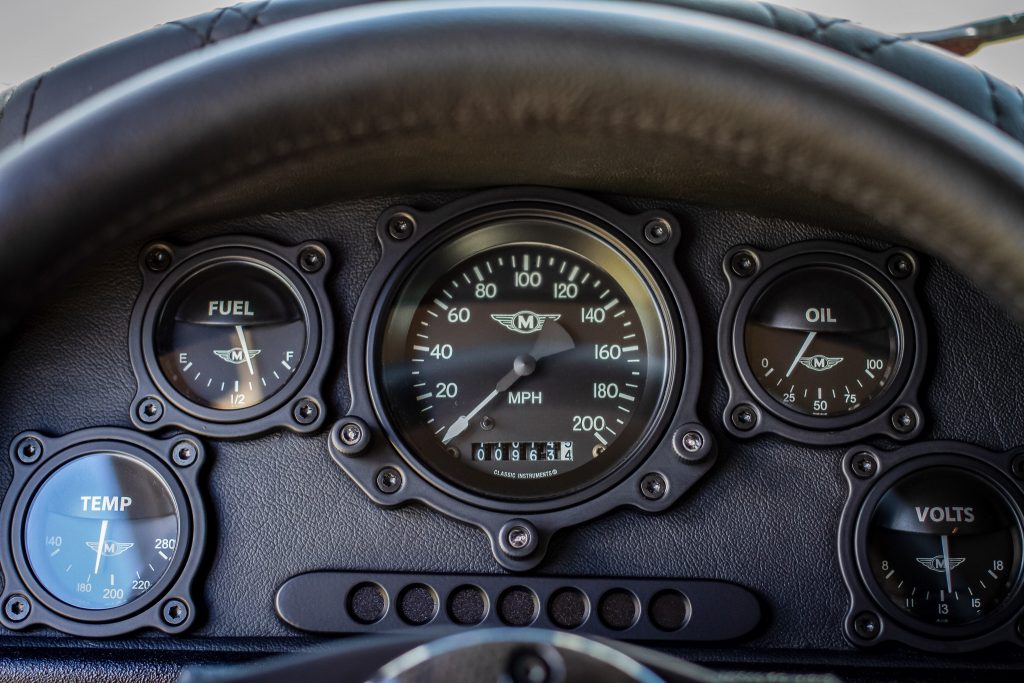 The interior, which can be accessed via a keyless entry, is also totally modernized with heated racing seats, Moal Bomber gauges, a JL Audio amplified sound system, back-up camera, and wireless charging for mobile devices. 
E.C.D. doesn't list a price, but feel free to reach out here for quote if you need the Project Neo Land Rover Defender in your life.