This Classic Jaguar E-Type Ditches the V12 for an All-Electric Motor
Past meets present in this timeless sports car.
Considering the totality of the sensory experience of driving a classic Jaguar E-Type, with the shriek of the inline six-cylinder engine (or V12 in later Series 2 models) and the combined scents of unburned gasoline and hot motor oil seeping through various gaskets, fans might have difficulty recognizing this E-Type from behind the wheel.
But Jaguar has announced at Monterey Car Week that its Jaguar Classic division will put an all-electric conversion of the company's classic sports car into production for customers who want the quiet power of electric motivation to go with gorgeous sheetmetal.
The electric Jag got a high-profile boost earlier this year when the British royal newlyweds departed their wedding in one of the cars, garnering world-wide headlines.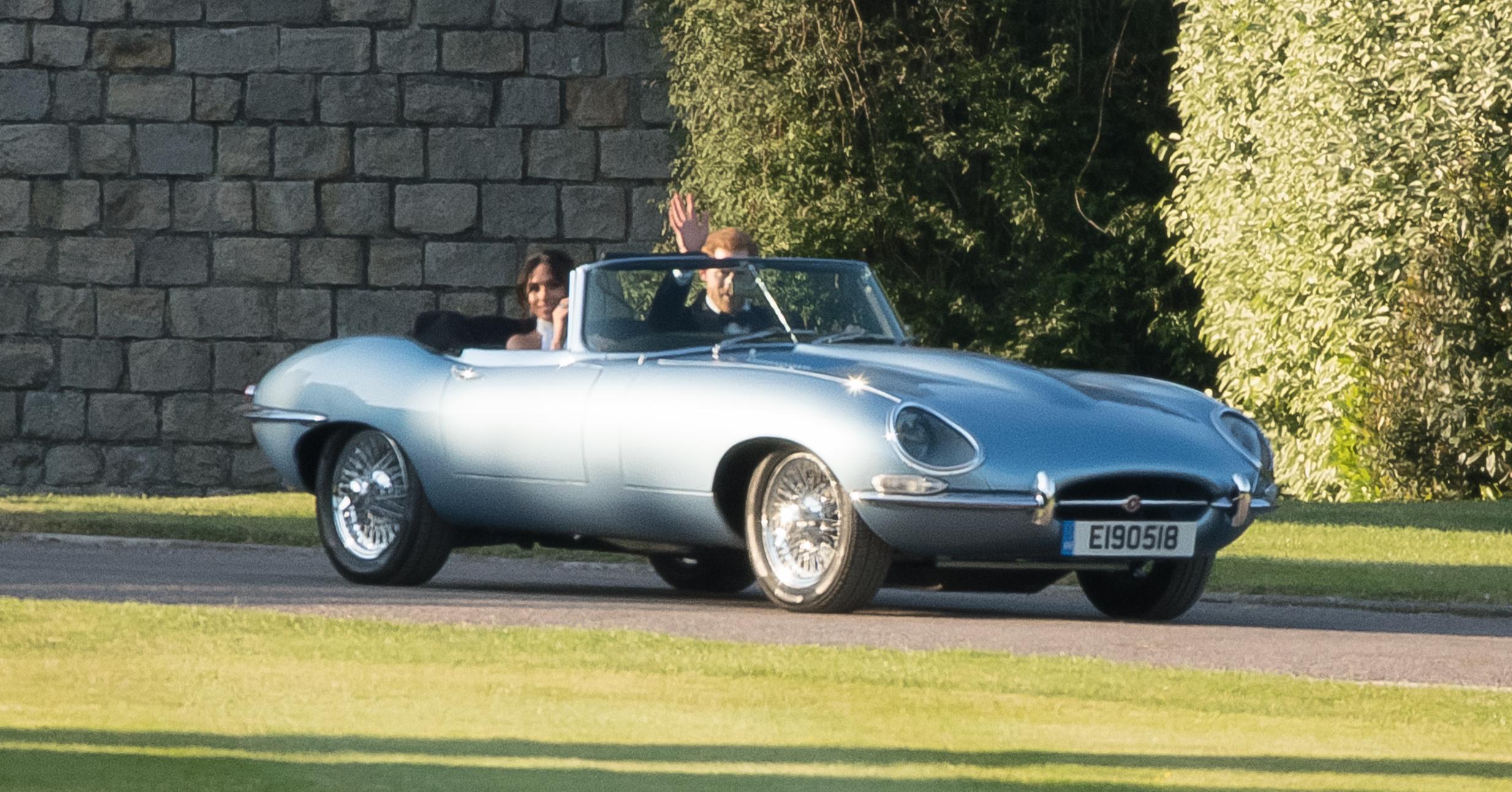 "We've been overwhelmed by the positive reaction to the Jaguar E-Type Zero concept," observed Tim Hannig, Jaguar Land Rover Classic Director. "Future-proofing the enjoyment of classic car ownership is a major stepping stone for Jaguar Classic."
Electrification is available either by buying a freshly restored and electrified example from Jaguar Classics, or current E-Type owners can send their car home to the shop in Coventry for conversion.
Of course, Jaguar would do nothing to harm the authenticity of these valuable classics, so the electric parts all bolt in to the E-Type, preserving the ability to return the car to combustion power in the future.
If future owners make that decision, it won't be due to the electric E-Type's performance, because battery power makes the car even faster than when it runs on gas, according to Jaguar.
The 40 kilowatt-hour lithium-ion battery pack is good for a driving range of about 170 miles, thanks to the E-Type's light weight and sleek aerodynamic lines. They will also swap in modified instruments to show the state of charge, and properly modern LED headlights in place of the dim Lucas incandescents of the original car.
Additional technical specifications will be available closer to the start of customer deliveries in the summer of 2020. Maybe if we drip a few drops of motor oil onto the electrified E-Type's hot power inverter it will contribute to the correct ambiance while driving it.