This Totally Bonkers 1,360-HP Electric Supercar Just Snatched the Nurburgring Lap Record from Lamborghini
The Nio EP9 ain't messing around.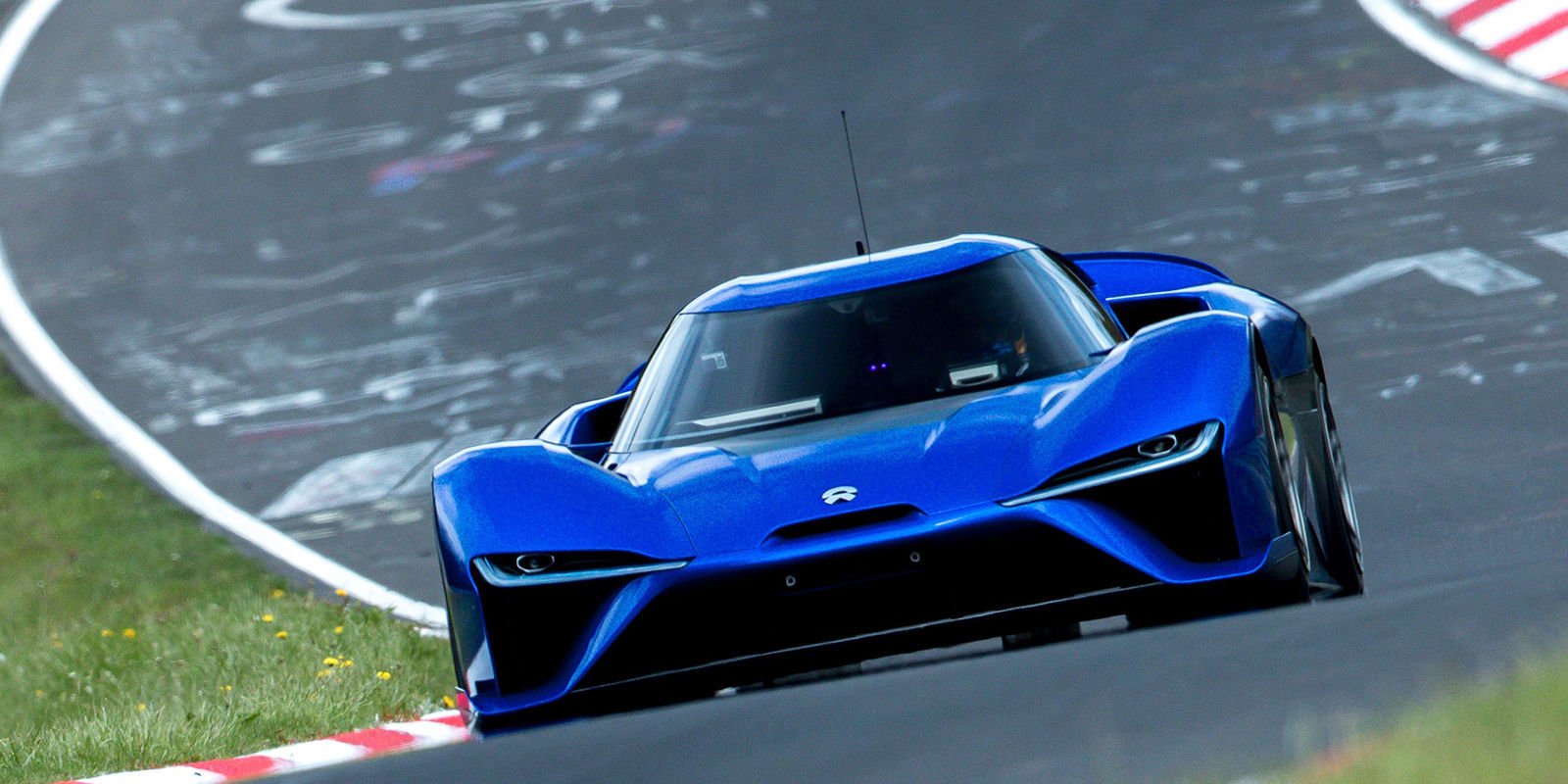 Chinese supercar startup Nio is underscoring the astounding performance of its EP9 electric super sports car with a record-breaking run at Germany's Nurburgring race track. 
The car already held the lap record for electric cars, at 7:05.12, but the company apparently found more speed in the 1,360-horsepower bullet and ran a 6.45.90 at the famed circuit.
Lamborghini had held the overall lap record with a 6:52.01 by its Huracan Performante.
The EP9 employs four electric motors to drive the wheel independently, providing ideal grip as it tears through corners. 
Meanwhile, active aerodynamics balance downforce for traction with reduced drag for top speed, letting the car optimize its profile as needed over the course of the lap.
Formula E racer Nelson Piquet Jr. has driven the car previously and enthuses,""The car has a huge amount of downforce, it has a huge amount of power braking, it has everything for us to have a lot of fun."
And now it has a big target on its back, as the overall lap record holder. Uneasy lies the head that wears the crown.