Jaguar's Very First Electric Car Is a Sexy, 400-HP Beast
The I-Pace is arriving in 2018.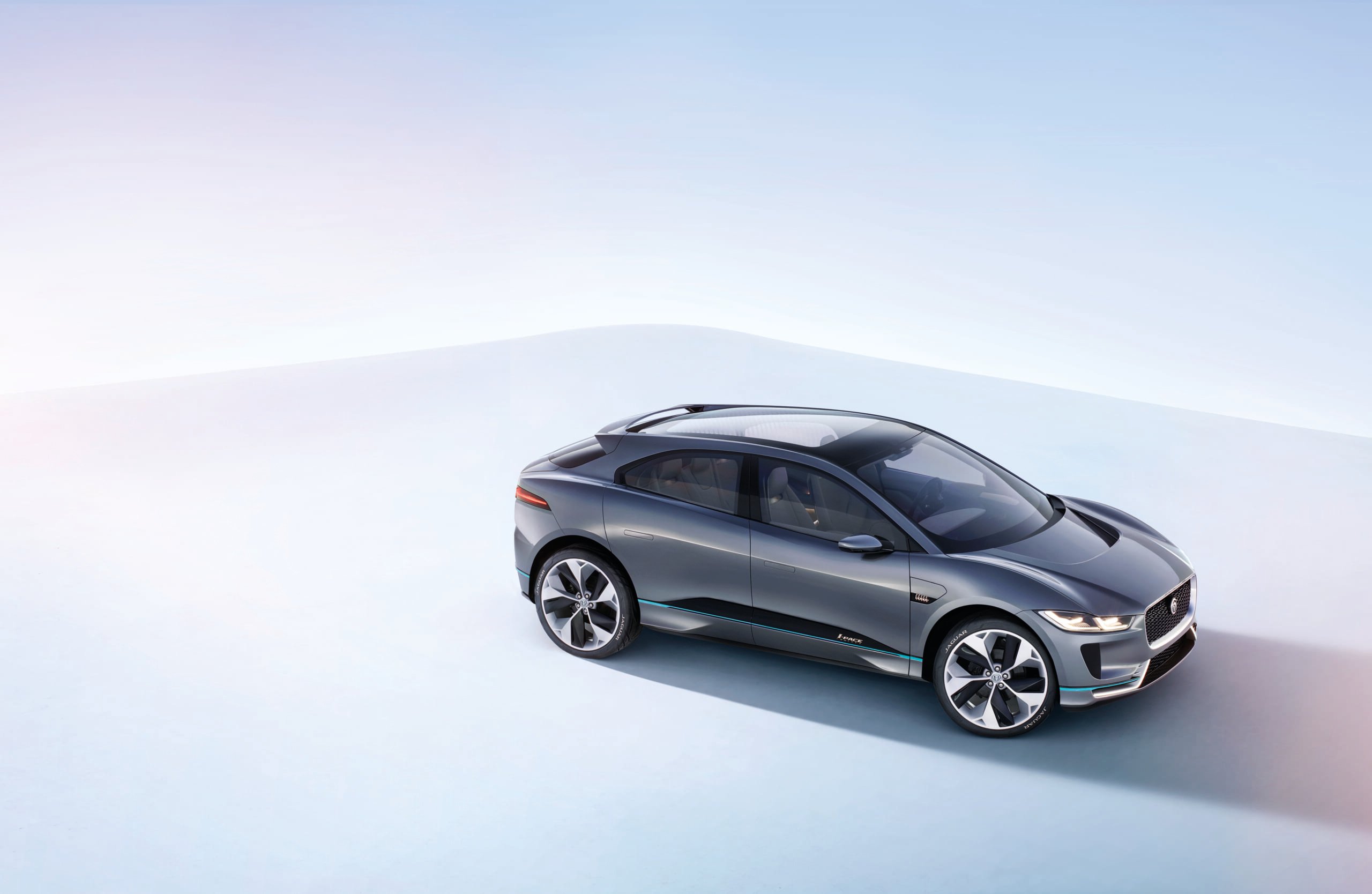 Jaguar kicked off the Los Angeles Auto Show Monday night with a star-studded announcement of the I-Pace, the company's first electric car to a crowd that included James Corden, Michelle Rodriguez, Miranda Kerr, Gavin Rossdale, Bryce Harper and David Gandy.
https://www.youtube.com/watch?v=bnsnMf9EvsY
The I-Pace is a concept, but it previews a production model slated to arrive in 2018. It joins the F-Pace crossover SUV as the first expansion of Jaguar's "Pace" family, establishing the nomenclature for additional future Jaguar SUV models.
The I-Pace's twin electric motors provide 400 total horsepower and accelerate the car to 60 mph in just 4.0 seconds. Its 90 kilowatt-hour lithium-ion battery is comparable in capacity to that of the Tesla Model S P90's battery and provides a predicted 220 miles of driving range.
Jaguar signaled it interest in electric cars with its recent entry into the Formula E racing series with the I-Type race car. The I-Pace cements the brand's position as a provider of premium EV to upscale customers.
The I-Pace is built an a unique, electric-only chassis that integrates the battery pack into the floor and places electric motors between the front and rear axles, leaving maximum passenger space between.
"The I-Pace Concept represents the next generation of electric vehicle design," said Ian Callum, Jaguar's director of design. "It's a dramatic, future-facing cab-forward design with a beautiful interior – the product of authentic Jaguar DNA, electric technology and contemporary craftsmanship."