The Elmiraj Concept Is the New King of Cadillac
The car made its debut this weekend, and we were there to drool all over it.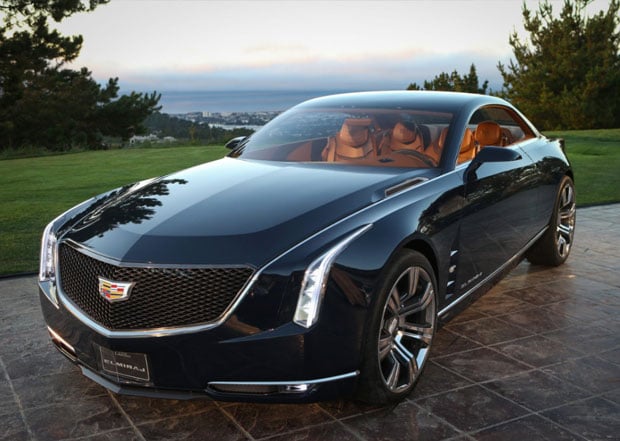 General Motors Co.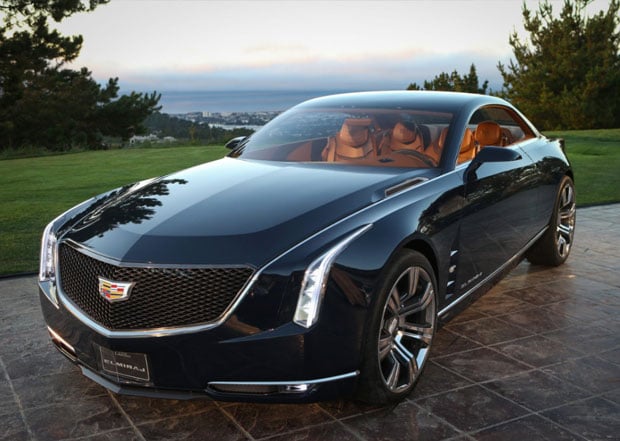 Just in case you haven't been paying attention, in the last few years Cadillac has gone from your grandpa's boat of choice to world-class BMW-beaters. (Just check out our ride in thenew ATSfor proof.) Now, Caddy is upping the ante once again with its all-new Elmiraj Concept, which debuted this weekend at Pebble Beach. We saw it in person, and make no mistake: this thing is gorgeous. A long, sexy, two-door grand coupe, the Elmiraj is the kind of ride you'd happily drive from New York City to, say, Los Angeles. As Mark Adams, Cadillac design director, puts it: "Elmiraj advances Cadillac's provocative modern design and performance, contrasted with bespoke craftsmanship and luxury." So check out this video, enjoy the pictures, and then say a little prayer to the automotive gods that, someday soon, the Elmiraj will go from concept to reality.
https://www.youtube.com/watch?v=Ec4SsKL3byI
Spec Check

Engine: 4.5-liter twin turbo V8

Horsepower: 500

Torque: 500 lb-ft

Price and performance info: To be announced!

Check out This New Fiat Was Designed By the Devil and Indian, the Legendary Motorcycle Maker Is Back!