Elon Musk Has Mysterious New 'Top Secret' Plans For Tesla
The 'real Tony Stark' has made it clear he's ready to drop something big.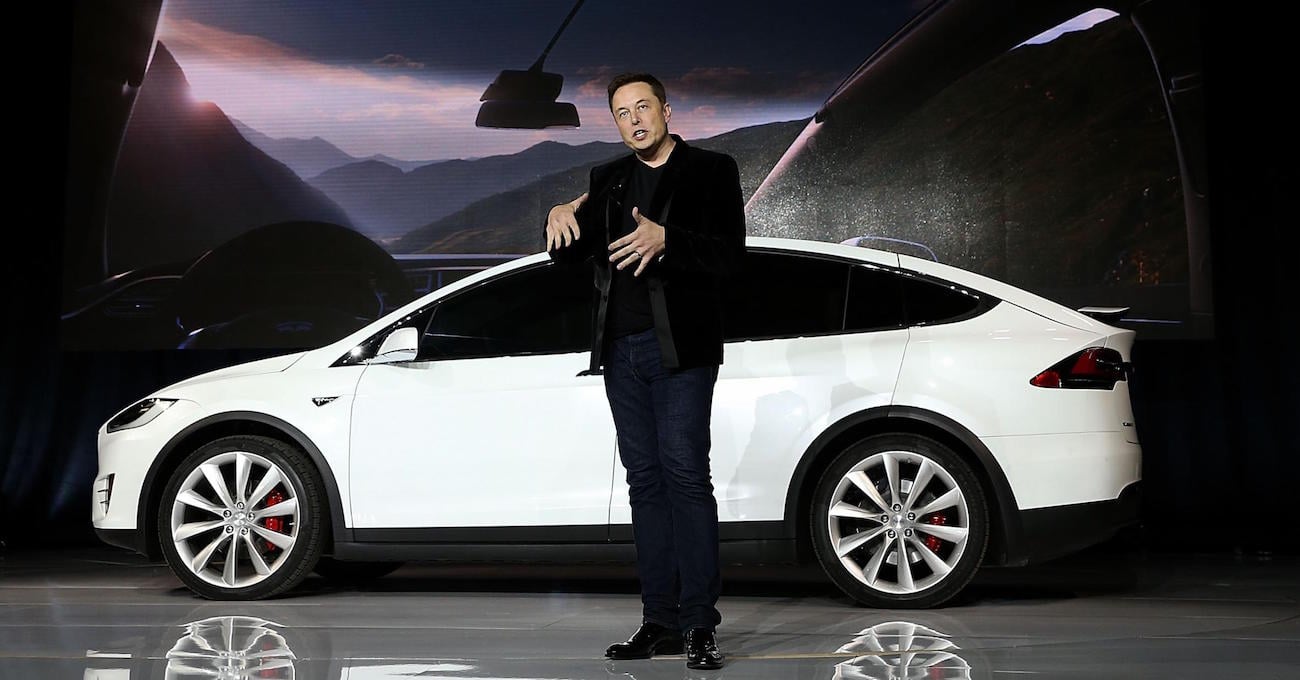 Sunday was the birthday of the legendary genius who inspired the naming of Tesla Motors, Nikola Tesla. Elon Musk, the brains behind Tesla, used the occasion to announce via Twitter his plans for a sweeping "Top Secret Tesla Master Plan, Part 2." The plan will be revealed later in the week.
This plan comes as bad news piles up about the company's acclaimed Autopilot self-driving technology, with a third crash claimed to have happened while the system was in use.
This crash—which according to this account on the Tesla Motors Club site happened on a rural Montana highway—may have occurred after the system released control of the car involved, a Model X SUV, due to poor road markings. We'll have to wait for the investigation to uncover the specifics of the case.
Regardless of fault, it seems that some Tesla drivers don't understand or accept the stated limitations of the Autopilot system. Musk has consistently said the system was in a "beta" stage of development to underscore its not-quite-ready-for-prime-time status.
Musk explained in a series of tweets that Tesla released Autopilot to customers because the company needs about a billion miles of accumulated data on autonomous driving to produce truly mature software.
"[U]se of word "beta" is explicitly so that drivers don't get comfortable," Musk said. "It is not beta software in the standard sense." That means that it isn't expected to perform erratically or crash unexpectedly like truly beta software might. The term is mainly applied to emphasize that the software is running on a limited database of knowledge and so might have to release control back to the driver more frequently than Musk would like.
When Musk announced his "Top Secret Tesla Master Plan" in 2006, he sketched out a road map that led to the Model S and Tesla 3. We will have to wait and see whether this week's announcement will have similar scope or will simply address the company's plans for software enhancements that will actually deliver the driver-free experience many of the company's customers seek.
Or maybe he'll fill us in on his plans to build an Iron Man suit for the Pentagon.