The Automotive Falcons/Patriots Showdown Is Just As Intense
It's Ford versus Jeep, not Atlanta versus New England.
A Falcons versus Patriots contest might not seem like a natural comparison, since they compete in different conferences, er, categories.
But the Ford Falcon and the Jeep Patriot are here today to stand in for some football teams that have generated much recent interest.
Ford introduced the Falcon as its first compact car in 1960, and the model evolved substantially in appearance over its ten-year run. 
When Ford ran into manufacturing problems with the Maverick, the Falcon's replacement, Ford slapped the Falcon name on the larger Fairlane body for half a model year to bridge the gap.
And that was the end for the Falcon. At least, in America. But Australia is a land filled with strange beasts that survive in that nation's isolation, and so it was with the Falcon. 
The car evolved during the 1970s into the Falcon XB variant, a car which achieved the ultimate fame for the one-time economy car as Mad Max Rockatanasky's black, supercharged police interceptor.
You might recall that you can rent a Mad Max replica to drive from Turo.
Chrysler first tried the Patriot name on a hybrid electric race car. Unfortunately, engineers were never able to get its enormous flywheel energy storage system to work at speed, despite its obvious similarity to Doc Brown's Back To The Future flux capacitor for the DeLorean.
Chrysler subsidiary Jeep previewed what eventually became the production Patriot, its first compact model, with the Willys II concept in 2002. The production Patriot followed in 2007.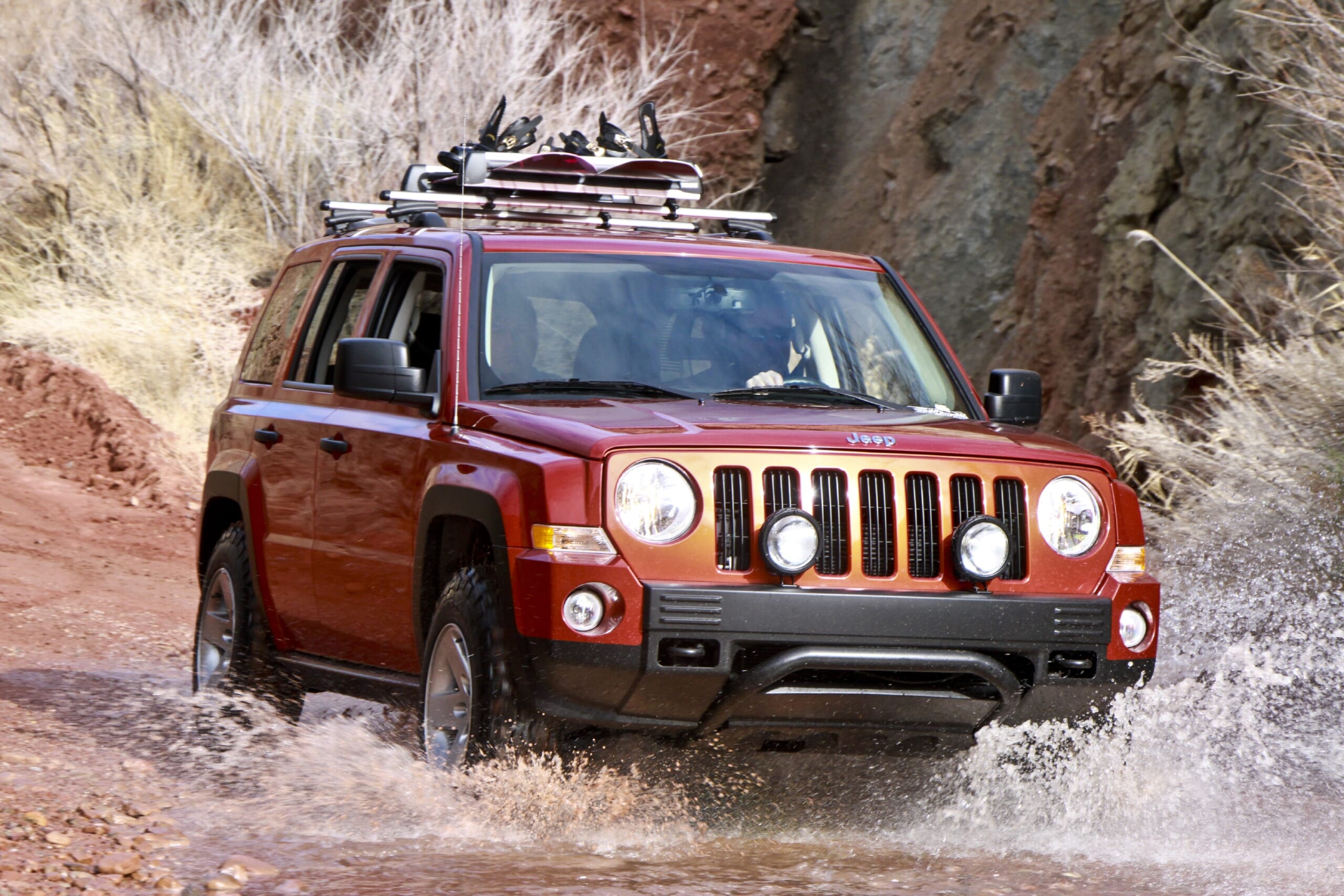 To spark up interest, Jeep even had a Led Zepplin limited edition Patriot. you haven't heard of it before because it was not sold in the US market.
So far, the Patriot hasn't achieved on the level of the Falcon, so we're naming the Falcon the winner of this matchup. But the Patriot is going out of production this year. Australia, and film immortality, awaits.