Vin Diesel's 'Fast 8' Dodge Charger Is a Jet-Powered Monster
What better way to customize a Charger than with a jet engine in the trunk?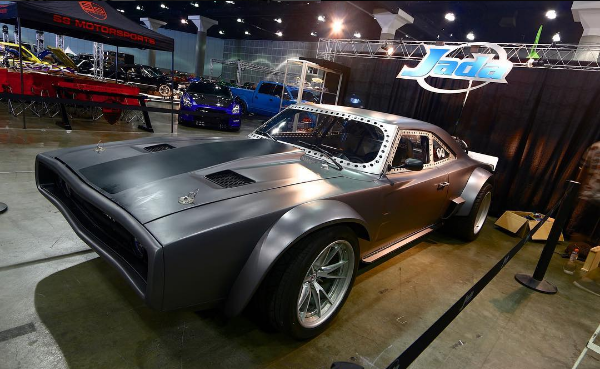 Vin Diesel's Dodge Charger in the upcoming Fast 8 installment of the Fast & Furious franchise, will be powered by a jet engine for maximum make-believe awesomeness.
The custom Dodge muscle car driven by Diesel's Dominic Toretto in Iceland, is actually powered by a conventional V8, but for suspension-of-disbelief purposes, there's a fake turbine engine in the car's trunk, which can be seen here.
The turbine doesn't propel Diesel's Charger, but in the movie there will be lots of badass jet engine sounds dubbed in to make it sound like it does. Maybe right before it makes the jump to light speed.
The film's release is scheduled for April 14, 2017, so we can look for the car in turbine-powered action then.
Chrysler actually did build 50 real turbine-powered cars as a test fleet in 1963 to explore the jet-age engine's potential for production. 
Today, alas, we're left with pretend turbines in movie cars.