This 5,000-HP Superyacht Is 80 Feet of Italian Luxury
The swanky watercraft is as stunning as the seven seas.
Federico Fiorentino
Milan-based design firm Federico Fiorentino has outdone its 75-foot Endeavour with an even bigger, sleeker and more luxurious superyacht.  
The 5,000-horsepower X-80 is a rigid-inflatable boat (RIB) born of a collaboration between Fiorentino and Sacs Marine, another Italian yacht builder that has launched several successful RIBs and worked on exclusive projects for Fiat-owned Abarth and Jaguar, according to Megayacht News.
As the name suggests, the upscale watercraft comes in at 80 feet long and has nearly 650 square feet of open deck area that can be customized with individual touches like a sunbed or lounge seating.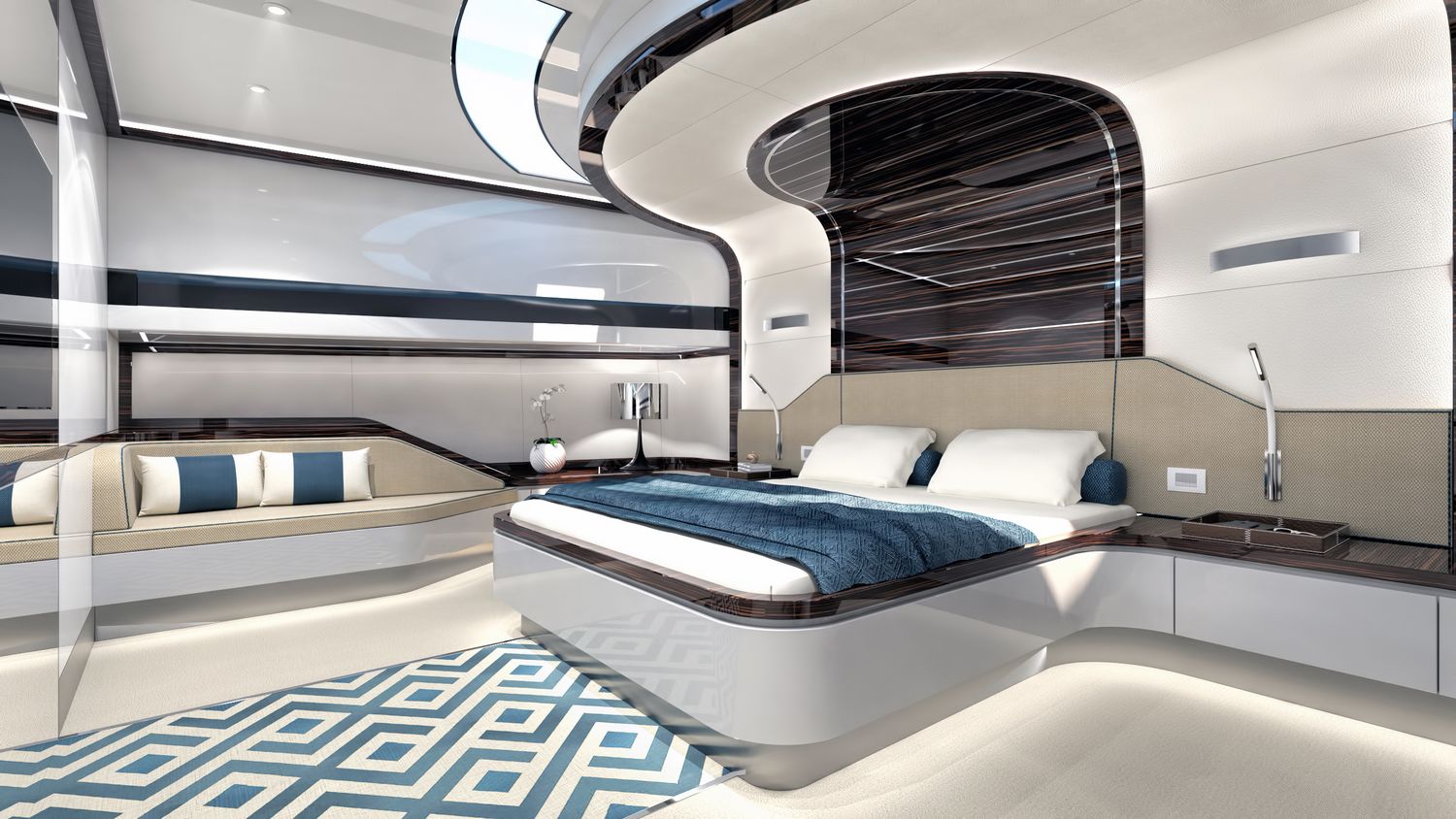 Below, there's an additional 270 square feet of modular living space. A suggested layout includes a master stateroom, twin guest cabin and crew cabin, plus a spa-worthy bathroom.
Though it's currently a concept, Fiorentino says that production is ready to begin. A price hasn't been released, but you'll need more than a few mil in the bank to set sail in the X-80. 
Dare to dream.