Why Ferrari's 230 MPH Eighties Supercar Was Too Fast To Race
The 288 GTO Evoluzione was too fast for it's own good.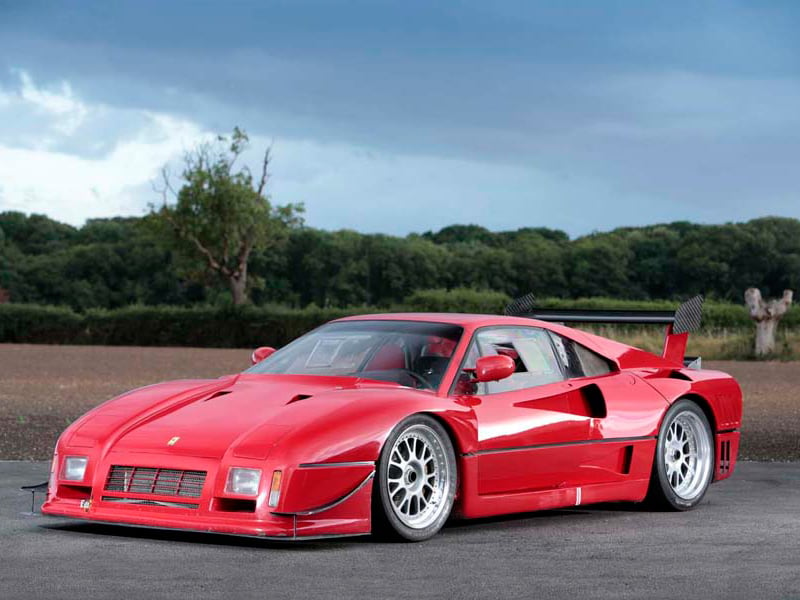 One of the rarest and overlooked Ferraris ever was the 288 GTO Evoluzione of 1986, a car that could be seen as the prototype for the first true Prancing Horse supercar, the F40. Ferrari only built six of the Evoluziones, but one made an appearance this this year's Monterey Car Week, and yet another is currently listed for sale by English exotic car dealer Talacrest 2000 Ltd.
Unsurprisingly, the tale of this short-lived 650-horsepower twin-turbocharged supercar is messy. In the '80s, World Rally Championship was contested by turbocharged monsters in the Group B category. Ferrari appreciated the action in that series and built a special version of its 308 GTBi, of Magnum P.I. fame, the 288 GTO, as the required street-legal version of the planned race car.
However, by the time Ferrari had developed the 288 GTO and then the evolved "Evoluzione" racing version, with its Pininfarina-designed bodywork, a catastrophic crash killed a WRC driver and his navigator. Seeing the 230-MPH Evoluzione preparing to go still faster, WRC cancelled the Group B category altogether.
Where the production 288 GTO was gorgeous, in typical Ferrari style, the Evoluzione is brutal, all slats and vents and wings, with a shovel nose meant to please the wind tunnel more than the eye.
And the production 288 GTO's twin-turbcharged 2.9-liter V8 engine cranked out 400 horsepower, while the Evoluzione's larger turbos boosted its engine to 650. And that giant rear wing? Carbon fiber. In 1986.
Use of such lightweight materials kept the Evoluzione's mass down to less than 2,100 lbs., maximizing the performance potential of the engine's 650 horses. Ferrari built six of the cars before the WRC killed its intended racing series, so these orphaned racers are exceedingly rare.
Want one of these rare machines for yourself? The asking price is available upon request, but expect to shell out about $2 million.