This 2018 Ferrari Hatchback Will Be the Most Practical Supercar Ever
Don't worry, it still churns out over 600 horses.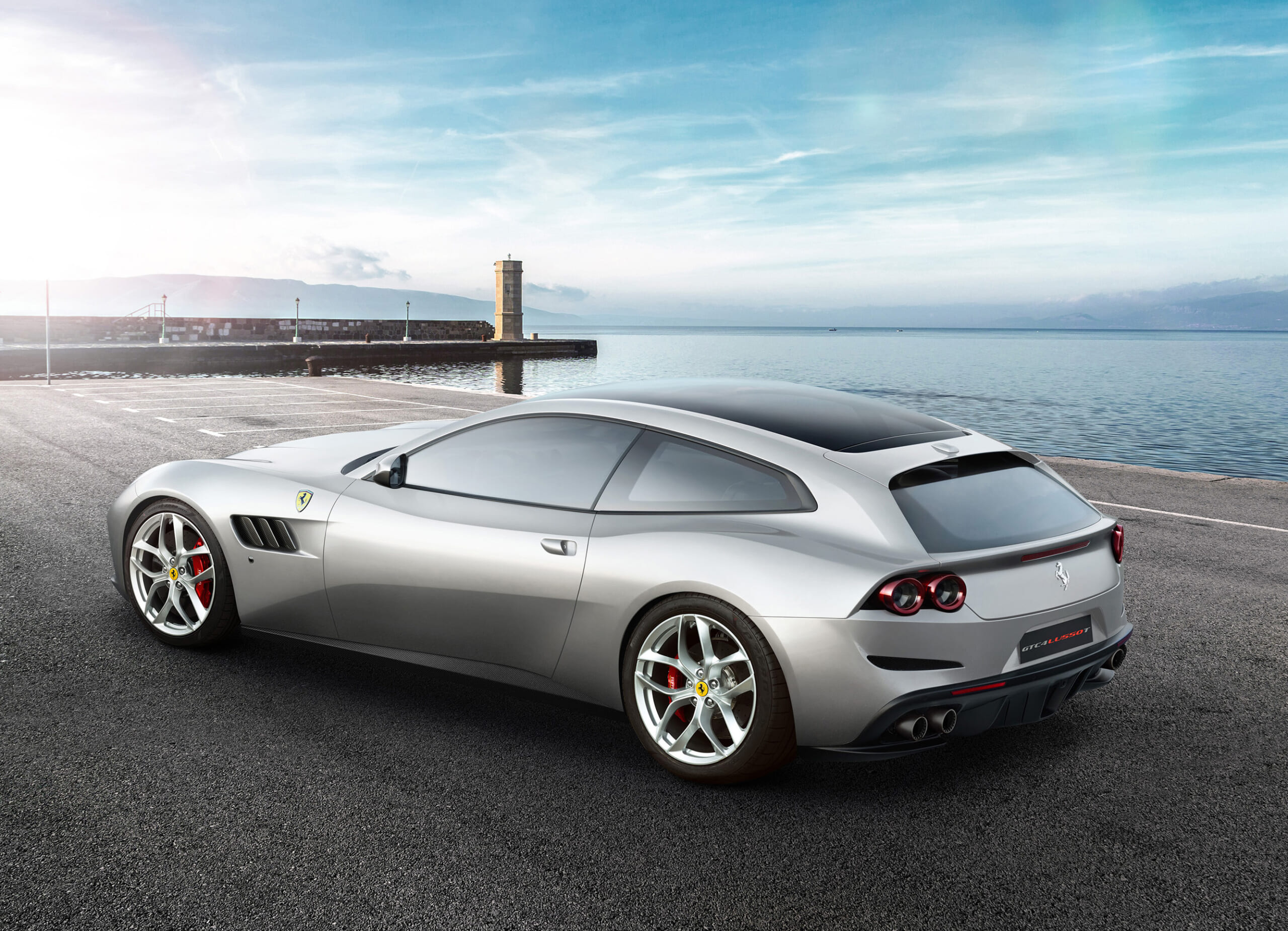 Ferrari's turbocharged V8, seen previously in the California T and the 488 GTB, makes its debut at this week's Paris Motor Show under the hood of Maranello's most practical car, the GTC4Lusso T.
While fans appreciate the auditory benefits of unfettered intake and exhaust tracts in fun-to-drive cars, regulatory pressures to boost efficiency and the horsepower race are conspiring to push forced-induction powerplants even into cars for which efficiency is not a consideration.
The GTC4Lusso T is a hatchback/shooting brake/station wagon oddity in the Ferrari lineup, an all-wheel-drive car designed to give Prancing Horse aficionados an all-weather, luggage-toting option for Alpine ski holidays without having to hustle some off-roader through the Swiss switchbacks en route to the resort.
The Lusso's 3.9-liter, 602 horsepower turbocharged V8 boosts you and your luggage to 60 mph in less than 3.5 seconds. If part of the drive includes the still unlimited-speed portion of Germany's autobahn, expect the Ferrari to top 199 mph. You should probably send the skis ahead, because you aren't going to want them on a roof rack at that speed.