An Extremely Rare Ferrari Dino Prototype Is Being Auctioned for a Cool $3 Million
Own the very first example of this iconic Prancing Horse.
In 1961, Ferrari introduced its first mid-engine Formula 1 car, so it made sense that the company would want to employ that same configuration in its cash-generating production cars.
The Prancing Horse did just that, showing this Dino Berlinetta GT prototype at the 1965 Paris Auto Salon. 
Like the Grand Prix racing cars of the time, the Dino features a 180-horsepower V6 engine mounted behind the cockpit that drives the rear wheels.
The Dino was a popular model, and Ferrari built more than 3,500 of them during the model's run from 1967 to 1974.
This Fly Yellow prototype paved the way for the Ferrari Dino 206 GT production model that followed and the  more powerful Dino 265 GT that followed.
The Dino was replaced by the V8-powered 308 GTB (and the 308 GTSi that was famous for its starring role on Magnum, P.I.), which launched the company's mid-engine V8 line that continues today as the 488 GTB.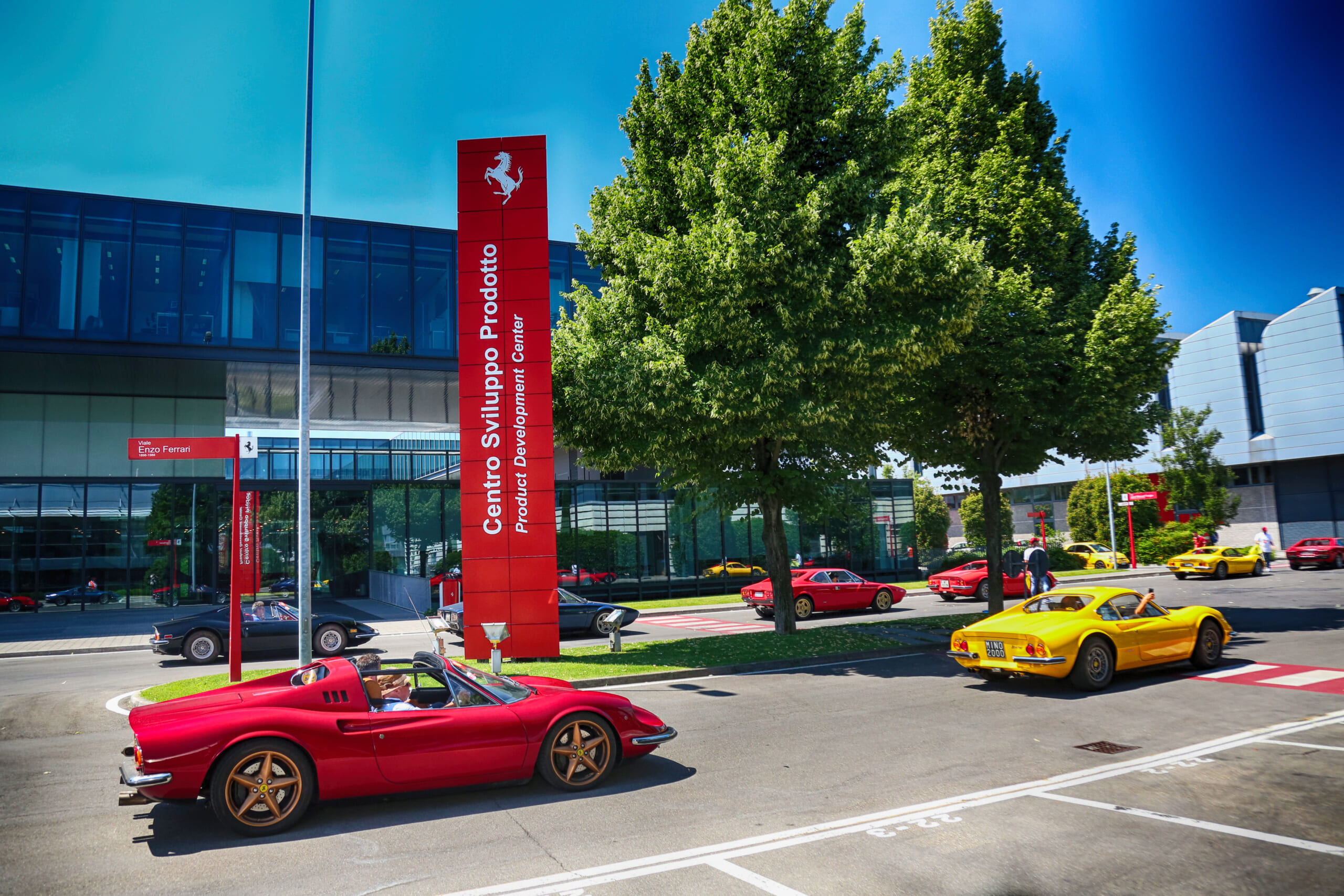 According to Ferrari nomenclature, the "20" portion of the car's name refers to its engine size, which is 2.0 liters and the "6" is the number of cylinders. That is reflected in the later 2.4-liter 246 GT's name, as well as the 3.0-liter V8-powered 308 GTB.
The "Dino" portion of the name was a tribute to Enzo Ferrari's late son, Dino Ferrari, who had died in 1956, after designing the company's V6 engine. 
Ferrari recently hosted a gathering of 150 Dinos at the Maranello headquarters in honor of the model's 50th anniversary.
As the first mid-engine Ferrari for the street, it is expected to sell for as much as $3 million at the Gooding & Co. auction during Monterey Car Week.