Ferrari Just Gave One of Its Cars a Fancy New Name
The FF has been redesigned and rebranded as the GTC4Lusso.
Ferrari
Ferrari aims to rev up interest in its 2+2 Grand Touring car with refreshed sheetmetal, updated powertrain and a brand new moniker. The GTC4Lusso replaces the FF as the company's all-season, all-wheel drive, V-12 performance coupe.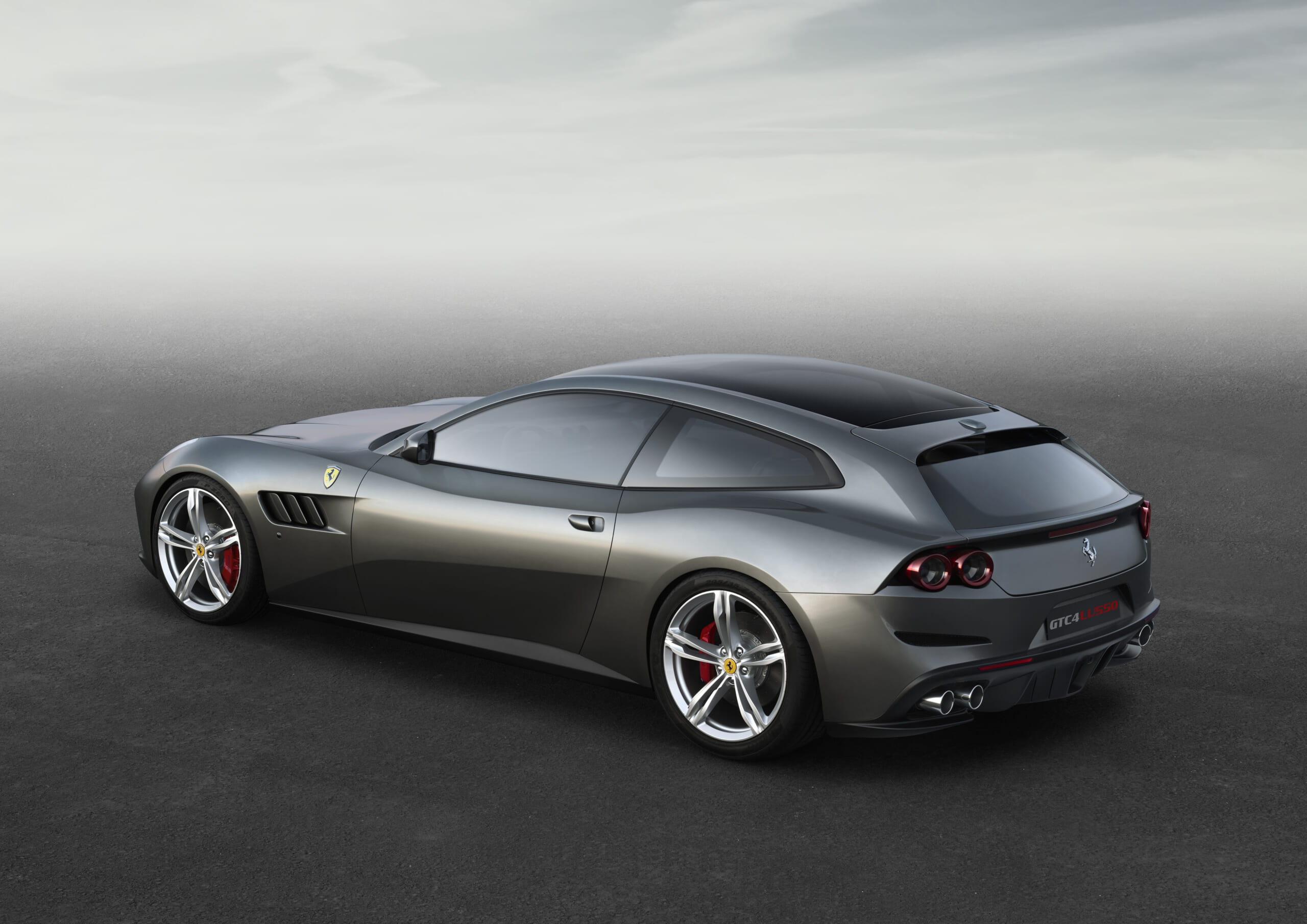 The new name is a tribute to the 330 GTC and to the 250 GT Berlinetta Lusso, cars apparently named back when Ferrari's space bar still worked. The GTC4Lusso notches a quad trifecta, adding four-wheel steering to its four-wheel-drive and four seats.
The 681-hp machine wears new styling penned by Ferrari's in-house Ferrari Design studio as an update to the basic proportions of the FF, which has met lukewarm interest from fans and buyers. A new grill, fender vents and roof-mounted spoiler contribute to trim the GTC4Lusso's drag coefficient "substantially," according to Ferrari.
Inside, the car features a smaller-diameter steering wheel and a larger infotainment display. The new touch screen stretches to 10.25 inches, while a more compact air bag permits the steering wheel to be correspondingly smaller.
The FF, despite its controversial styling, found a younger audience of buyers than other Ferrari models and those customers drove the four-seater about 30 percent more miles each year than owners of other Ferraris.
The GTC4Lusso will be officially introduced at the Geneva Motor Show in March.
For the latest car news, follow MaximRides and Dan Carney on Twitter.