Ferrari Unleashes 'Most Extreme' Supercar Yet
Good Lord.
Ferrari's latest creation is a bespoke supercar that's billed as the Italian automaker's "most extreme one-off design." 
The Ferrari P80/C is tailor-made to tear up a track. While the chassis comes from the 488 GT3, much of its design was inspired by the Prancing Horse's '60s-era race cars like the 330 P3/P4, Dino 206 S and 250 LM.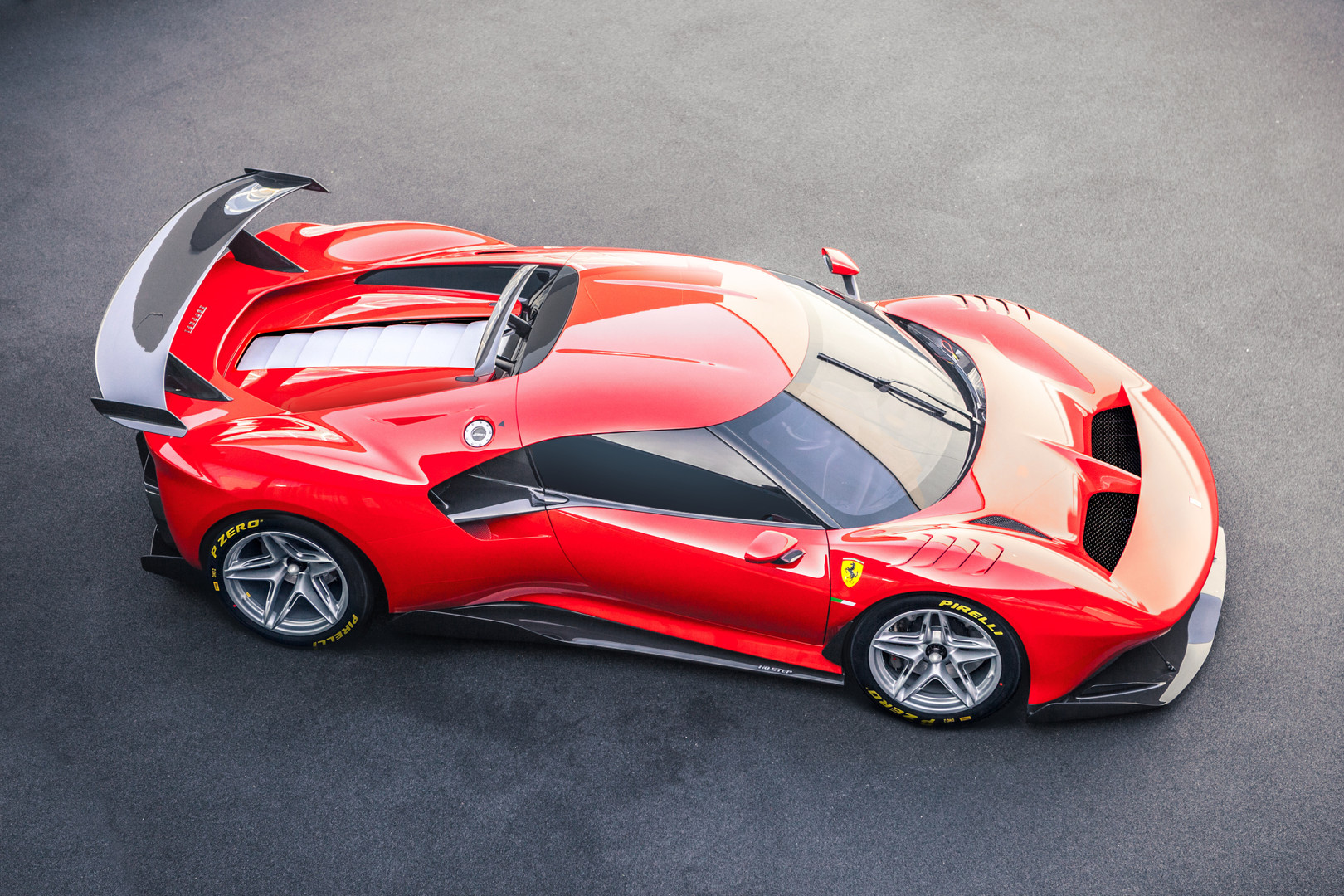 For instance, its wedge-shaped front end sports air intakes in place of headlights—much like the 330 P3/P4—while a simple "catamaran"-style grille and giant spoiler take up almost all of the rear end. 
The concave engine cover with aluminium louvres serves as another nod to the Ferrari 330 P3/P4.
Specs have yet to be released, but Jalopnik speculates that its powered by a 3.9-liter, twin-turbocharged V8. 
In the 488 GT3, the same 600-horsepower engine was good for a sub-three second zero-to-60 mph time and a 200 mph-plus top speed. 
Given that the P80/C has been in development since 2015, we can imagine that it's tuned to be even faster. 
The anonymous client who commissioned the car no doubt paid a ridiculous price that also wasn't disclosed. An exclusive red paint dubbed "Rosso Vero" cements its one-of-a-kind status. 
If you've got 12 minutes, you can watch the P80/C's origin story above. Otherwise, feel free to bask in its track-worthy lines and curves below: