Ferrari Unveils Its First-Ever SUV—The Purosangue
The V12-powered Ferrari Purosangue is the Italian automaker's first four-door model.
Ferrari has joined Lamborghini and Bentley in the super-SUV space. Purists will argue that the Maranello-based marque's new Purosangue—Italian for "thoroughbred"—is anything but a purebred when compared to a roadcar lineage comprised almost entirely of two-door exotics, from the 375 Mille Miglia Scaglietti to the Monza SP1.
In fact, Ferrari Senior Vice President of Design Flavio Manzoni, who recently spoke with Maxim about the Daytona SP3 Halo Hypercar, entirely dismissed the notion of a Prancing Horse-badged SUV in 2015.
"It's not within our DNA and it's not something we are ever going to look at," he told News Corp Australia in 2015, per Cars Guide. "We cannot make something just because this is the normal trend. It wouldn't be a Ferrari, Enzo Ferrari would turn in his grave."
To be fair, Ferrari has avoided the riling of its late, legendary founder by referring to the Purosangue not as an SUV, but a "four-door, four-seater." Contrarily, the automotive experts at Road & Track say it's "very obviously an SUV."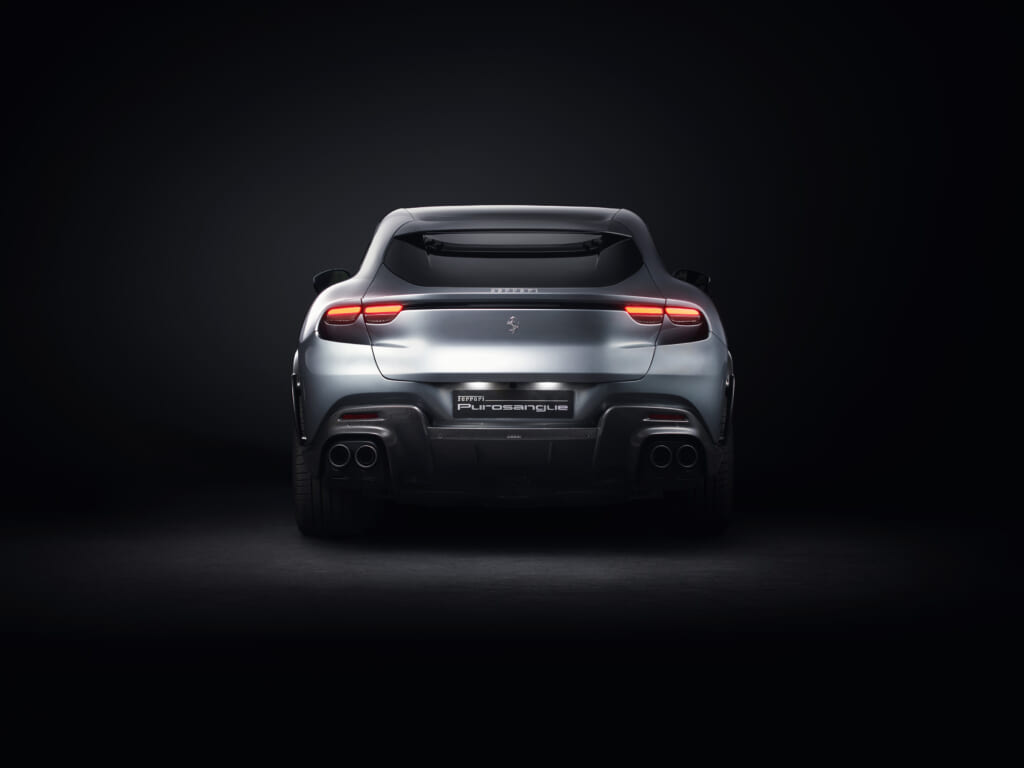 Ferrari explains why they're wrong. A typical crossover/SUV's engine and gearbox straddle the front axle, creating an undesirable weight distribution, according to the brand. Meanwhile, the Purosangue has a transaxle layout comprised of a mid-front-mounted engine and rear-mounted gearbox, which creates the exact 49:51 percent weight distribution that Maranello's engineers deem optimal.
That engine is the one we were hoping for and not the V8 that was predicted when the Purosangue's teasers were released. The same 6.5-liter V12 that resides in the 812 Superfast's transaxle layout pushes 715-horsepower—the highest hp of any engine in its segment—and 528 pound-feet of torque to all four wheels via an eight-speed dual-clutch transmission. Hitting 60 mph takes 3.2 seconds on the way to a max speed of 193 mph.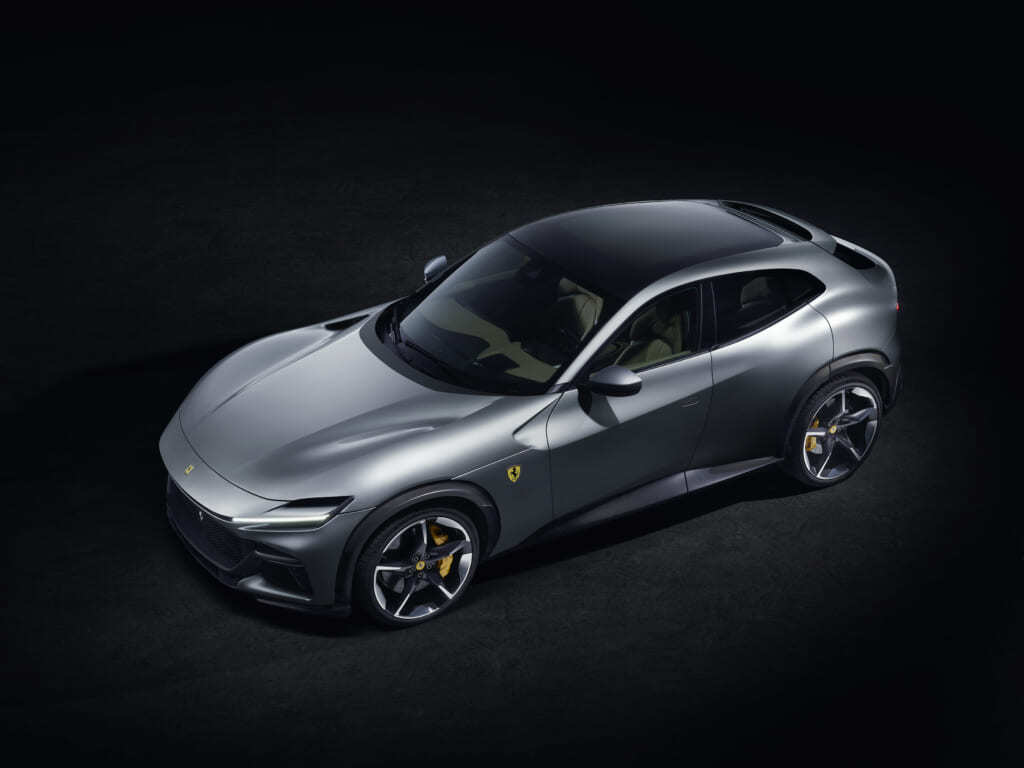 The Pursosangue also promises to handle exceptionally well thanks to Ferrari's active suspension, which employs dampers, electric motors and a computer to adjust roll stiffness throughout a corner. While there's no off-road setting, there are Ice, Wet, Comfort, Sport and ESC Off modes.
Adding two seats to a 'Rarri certainly compromises aerodynamics. But the luxury automaker's engineers worked hard to create a continuous centerline that maximizes efficient airflow while reducing the drag coefficient. And that's just the tip of what's got to be the most refined and performance-minded aero package ever designed for an SUV. Or a "foor-door, four-seater."
The cockpit features the same 10.2-inch display and digital interface found in the rest of Ferrari's range, which should endow the interior with a supercar feel. R&T describes a throwback to vintage V12-powered GTs. Suicide doors add a cool factor that should assuage purists who feel betrayed as they climb into the rear seats.
Instead of the traditional carpeting or leather used to trim the floor, owners can opt for a high-strength fabric used in military uniforms, or a new carbon-fiber weave integrating very fine copper wire. The Burmester 3D High-End Surround Sound System also makes its debut in a Ferrari vehicle as standard equipment.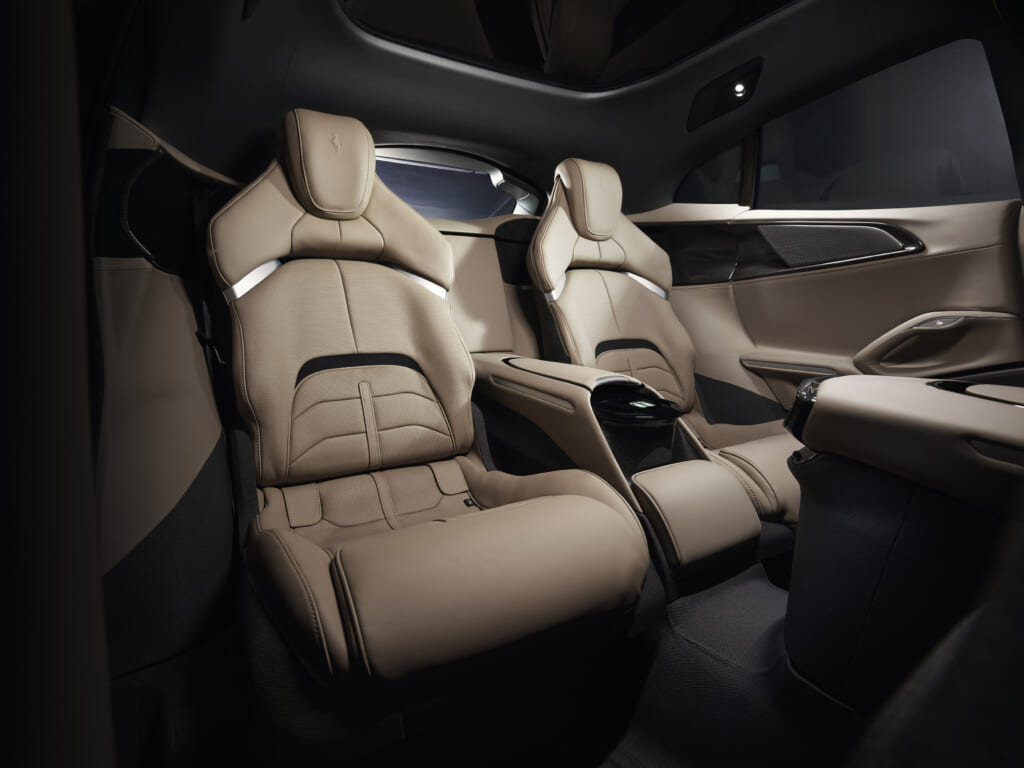 While prices haven't been announced, interested parties will likely need $500,000 in spare change to even be considered for a test drive at a dealership.
The Ferrari Purosangue's classification as either an SUV or an oddly shaped four-seat GT will perhaps best be determined by feelings from the driver's seat.